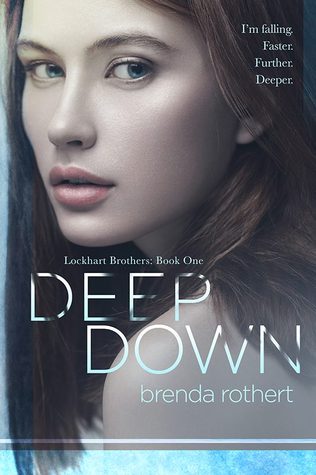 Deep Down

by Brenda Rothert
on May 5, 2015
Buy on Amazon
Goodreads


I'm falling.
Faster.
Further.
Deeper.
Sometimes you fall so hard you can't get back up. My closest companions now are shame and loss. But a sliver of hope lies in the only person I have left in this world – the one who's growing inside me.
Survival becomes living again because of my child, and the town where I begin anew. That's where I meet the man who starts to melt the ice inside my heart.
As we get closer, reminders of my past become sharper. Clearer. To confront the pain, I have to discover what's deep down inside me. Is there enough left there to become whole again, or am I too wounded to heal?

A portion of sales from this book will benefit the Keith Milano Memorial Fund at AFSP
Deep Down is Ms. Rothert's best book yet! Ivy's story broke my heart and then healed it with the power of love.
I really don't want to give away much of this story as I feel allowing the reader to experience it as the plot unfolds will lead them to pure emotional highs and lows.
The reader meets Ivy as an innocent, fresh faced (though a bit wounded) teenage. The reader is then faced with a deeply wounded Ivy and then an Ivy determined to set her own path… and in the end, an Ivy whose true character shines through and brings her to a happy never imagined.
The moment Ivy and Reed meet was so well done; the attraction was tangible and yes I was rooting for them from the moment they locked eyes.
I want to say I adore Noah in this book; no this book is not a love triangle and no I am not telling you who Noah is. Read the book!
The use of Reed's profession weaving into Ivy's past was masterful and truly pulled at my heart as Ms. Rothert gets the reader to truly understand both sides of this.
This is more than just an epic story. This is a fabulous introduction to a family I am so excited to read more about.
I loved the Lockhart family. Yes, I fell in love with Reed in this series but more than that, Ms. Rothert got my heart to break for Kyle (the older Lockhart) and has me dying to watch Mason Lockhart fall hard for a woman in his book!
Thank you Ms. Rothert for the must click family saga!