by S.P Cervantes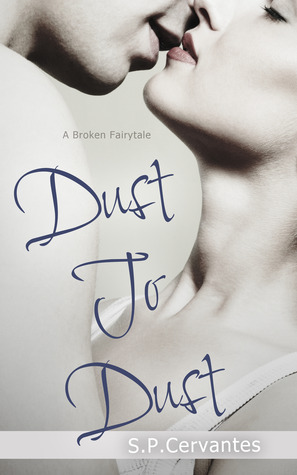 If faced with your worst fear, what would you do? Would you run or would you fight?
Camryn Hamilton is a fighter.
A thirty-something mother of two, Camryn appears to have it all: a husband, plenty of money, and children she adores. When she returns home to spend Christmas with her family, her perfect world she has created begins to crumble, thrusting her face to face with the only man who truly knows her.
Holden Patrick will fight harder.
A powerful, handsome attorney, Holden left town after his adoptive parents' death. In his time away he almost managed to forget the girl who ran away with his heart. At least until a turn of fate brought him back to Mantoloking, and back to Camryn.
But are they willing to fight for each other?
Faced with a tragic past that they both wanted to forget, they struggle to protect their hearts from being broken again. Will their love be enough to get them through another tragedy, or will they close themselves off and run away again?

Christine's 3.5 STAR Review!!!
So truth be told, I am a sucker for fairy tales, happily ever afters and most especially second chance love stories.  S.P Cervantes is a new author to me and when a fellow blogger asked me to read Dust to Dust, I find it hard to ever really say no. 🙂  The prologue is completely enchanting and mesmerizing and I couldn't wait to dive right into this book.
Camryn and Holden grew up together as next door neighbors, best friends and eventually dated as young adults.  Both characters so close to each other starting a relationship that is the stuff that fairy tales are made of put a huge smile on my face.  Until one day, Camryn suffers the unimaginable and  their relationship is severed, both characters living separate lives.
Life moves forward and as the synopsis states, Camryn's life is idyllic and perfect until everything crumbles for her and she is faced with her tough past, a broken marriage, a man she once loved and a chance for fate to intervene and make her life right and whole again.
I have to say that I enjoyed the progression of this book and all of the intricate details that the author provided; fully developing each character so that we would completely understand each one, know them and fall in love with them.  I understood her husband's choices because living a life without love would feel so empty.  I completely loved Holden – his patience, his drive and his heart of gold.  I also truly enjoyed the mystery aspect of this story completely sucking me in with all of its twists and turns and unexpected surprises.  It definitely kept me on my toes.
So what made it a 3.5 star for me was that I thought there were some missed opportunities…At points in the story, I felt that the author was telling me the story vs. showing me.  I am a huge dialogue junkie and there were times that I wished some of those missed conversations between the characters rather than the author telling me what happened (hopefully this makes sense!).  A lot of these  details were glossed over and I would have enjoyed seeing how these scenes would have played out as I feel that it would have been a more compete read for me.
So yes, I would definitely read this author again and look forward to the next book in this series…Dust to Dust was an enjoyable experience and I recommend it to anyone who, like me, enjoys a well written second chance love story! <3

S.P Cervantes lives in Orange County, California with her husband and three children, where she is a teacher. She enjoys spending time with her family, writing, reading, and running, but is always thinking of an idea for her next novel.
S.P. Cervantes is the author of the highly rated New Adult Romantic Fantasy series Secrets of Shadow Hill. "Always and Forever" and "The Prophecy" are the first two book in the series that are available now. The third book in the series, "War of Wizards" will be released in the summer of 2014.
S.P. Cervantes also has released her first book in a contemporary romance series, "Dust to Dust (A Broken Fairy Tale)", with the second book of the stand-alone series, "Wished Away," coming out late July 2014.
BUY THE BOOK!