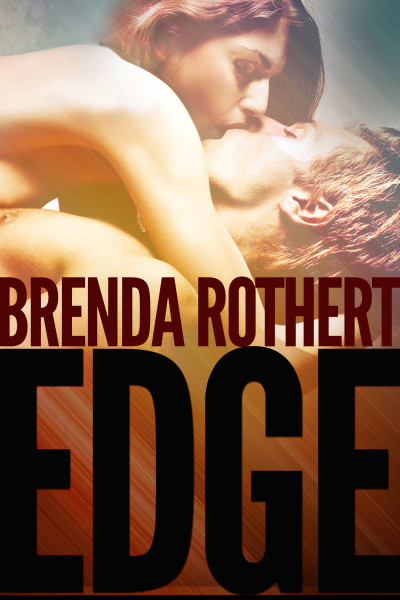 Enter for a chance to win a signed paperback of this book using Rafflecopter below. Good luck!
---

One bad hit has left the career of young NHL Center Luke Hudson in question. When he arrives for rehab with a minor league team, his injury has robbed him of the edge that made him great.
Team trainer Adella Price's job is to help Luke get back in peak condition. But their one on one sessions shake her resolve to remain unattached. Dell is hands-off to all hockey players, even one as charming and successful as Luke.
As Luke starts to get ahold of his game again, he loses his grip on his heart. Helping Luke get his edge back brings to light what Dell is missing from her life. But those who want them apart are relentless, and with their careers on the line, Luke and Dell must decide if their love is worth risking it all.
Ok first this book can absolutely be read stand alone as books 1 and 2 are about a different couple one you do not see for a good portion of this book.
This is one of the best hockey themed books I have read; check that this is one of the most enjoyable books I have ever read. Luke a hot hockey player and Dell a single mom; they meet when Luke is injured and sent to the a minor team to recover, a team where Dell is the trainer.
Watching Luke and Dell slowly embrace and build feelings for each other touched my heart! Ms. Rothert did a wonderful job with this as the reader I could truly feel the attraction they shared.
I truly enjoyed the adult aspects of this book, sometimes careers or other obligations do come before an attraction. Luke and Dell's attraction is tangible their attempts to keep their hands off of each other allow the reader to feel the chemistry and attraction.
Luke and Dell managing their attraction as they skirt around the no touching co-workers was so fun and oh so sexy! I truly enjoyed their text chats and the shower scene really heated things up.
Dell as a single mom layered the responsibilities both Luke and Dell needed to manage once they allow themselves to feel. And Kyler, Dell's son was adorable, he truly added to the story and not only showed other sides of Dell but in the end was used to show the reader that Luke truly loved all of Dell and put her first.
I also loved the scene with Luke and the other players; the banter between teammates often had me smiling from ear to ear as these men teased and joked with each other.
Edge not only deals with a couple finding love; but Dell dealing with the another man, one she is not in love with but one who just can't seem to let go of her. The scenes with this man had my heart in my throat; feeling for Dell but in the end left me knowing Luke would do anything for Dell. (yes I am purposely being vague).
Since I did read book 1 and 2, I should mention that I really did enjoy seeing the Ryker family again and speaking of family I would be remiss if I did not mention Dell's father Butch Price; his use in the story was wonderfully done!
The epilogue was epic and so perfect for this couple!
Thank you, Ms. Rothert for a wonderful read about adults who find love and work through the many obstacles put in their away.
P.S. now I want a book for Niko; the young hockey player with dreams of the NHL!!

Brenda Rothert started her writing career as a print journalist. She now writes Romances, some Contemporary and others with a twist of dystopian society and adventure. Rothert lives in Central Illinois with her husband and three boys.
---
Series Reading Order
Book 1 – Bound

Book 2 – Captive

Book 3 – Edge