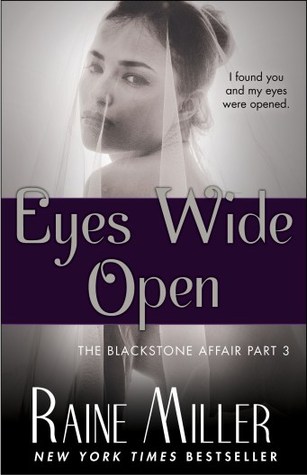 Enter for a chance to win an amazing giveaway from Raine Miller below!
---
4 STARS!!!
Synopsis
The third part in The Blackstone Affair series: A love on the brink of being destroyed. The fight of a lifetime to keep it alive.
Big surprises are on the horizon for Ethan and Brynne as they struggle to adjust to what life has thrown at them. Demons from the past are threatening to destroy the passionate bond they've forged despite their vow that nothing will ever keep them apart. A truly devastating loss coupled with the promise of a new hope opens their eyes to what is most important, but is it possible for the lovers to move on from the painful histories that continue to haunt them? A stalker is still lurking in the shadows, plotting evil amidst the distraction of the 2012 Olympic games in London. Brynne and Ethan are on the cusp of losing everything as the stakes rise. Will they yield to circumstances beyond their control or will they give every ounce of fight they have left to save each other and win the ultimate prize of a life together?
Eyes Wide Open is a passion-wrought story that shows us what pure love can achieve when tested and what the heart can accomplish despite danger and adversity.
Christine's Review
I couldn't wait for this next installment in The Blackstone Affair series as I am a huge Raine Miller fan and what's not to love about Ethan Blackstone (imagining him as David Gandy as I write my review..sighhhh). Raine did not disappoint. I have to say that this was my favorite in the series so far.
EWO starts off where we left off in All In. Ethan is as dominating and protective as ever of his beautiful American girl as the threat of the man behind the messages is still out there. I love seeing Ethan and Brynne connecting as a couple and building an even stronger relationship than before. And damn the sex is as HOT as ever! What I truly loved the most was the look into the backstory of Ethan and what some of his issues are. It truly helped me to see another side of him. I love his interactions with his sister and most especially his little niece as I saw a lighter side of him, someone not so controlling but someone who can smile and have fun too. It warmed my heart.
Without revealing too much to someone who has not read this book yet, it was pretty obvious from the get go what was ailing Brynne and I couldn't be happier. I actually found myself catching an intake of breath at this news as there is finally true happiness for these two broken people and the happiness that comes from this is the most important, joyous thing that anyone can ever experience.
What I did find about this particular book was that it was a bit predictable. And yes though the sex is HOT, it is not the answer to everything and I still felt that though Brynne and Ethan came a long way, that they still needed to work on their communication with each other. I truly enjoyed that this book was written in both POV's as I like being in both characters heads – for me it makes for an even better read!
When we finally find out who the man behind all the threats is, I was shocked! I didn't expect it! And when the ending comes (and rather quickly because I wasn't ready for it to end yet), I have a smile on my face as I see these two together and I am left wondering what will happen next. I do think that this series could have ended with an epilogue at the end of this book but I enjoy these characters so much that I look forward to seeing them again. Give us more Raine! I miss Brynne and Ethan already!!!
About the Author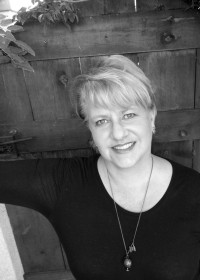 Raine Miller has been reading romance novels since she picked up that first Barbara Cartland book at the tender age of thirteen. And it's a safe bet she'll never stop, because now she writes them too! Granted Raine's stories are edgy enough to turn Ms. Cartland in her grave, but to her way of thinking, a hot, sexy hero never goes out of fashion. A part-time teacher and writer of sexy romance stories every other chance she gets pretty much fills her days. She has a handsome prince of a husband, and two brilliant sons to pull her back into the real world if the writing takes her too far away. Her sons know she likes to write stories, but gratefully have never asked to read any, thank God! Raine loves to hear from readers and to chat about the characters in her books.