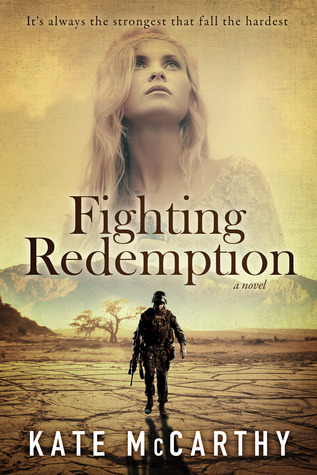 Enter for a chance to win an ebook copy of this book using Rafflecopter below. Good luck!
---

Ryan Kendall is broken. He understands pain. He knows the hand of violence and the ache of loss. He knows what it means to fail those who need you. Being broken doesn't stop him wanting the one thing he can't have; Finlay Tanner. Her smile is sweet and her future bright. She's the girl he grew up with, the girl he loves, the girl he protects from the world, and from himself.
At nineteen, Ryan leaves to join the Australian Army. After years of training he becomes an elite SAS soldier and deploys to the Afghanistan war. His patrol undertakes the most dangerous missions a soldier can face. But no matter how far he runs, or how hard he fights, his need for Finlay won't let go.
Returning home after six years, one look is all it takes to know he can't live without her. But sometimes love isn't enough to heal what hurts. Sometimes people like him can't be fixed, and sometimes people like Finlay deserve more than what's left.
This is a story about war and the cost of sacrifice. Where bonds are formed, and friendships found. Where those who are strong, fall hard. Where love is let go, heartache is born, and heroes are made. Where one man learns that the hardest fight of all, is the fight to save himself.
This book touched my soul. I highly recommend you reading Fighting Redemption!
It is clear from early on in the book that Ryan Kendall as mentioned in the blurb is broken. A young man in deep pain though it takes awhile for the why behind him to develop. I want to pause and say I love how this was unraveled for the readers, it was slow and organic allowing the reader to embrace Ryan and his pain. As Ryan's walls erode and as he connects with the love of his live, the reader is bonded to both of them.  When the true reasons for Ryan's personal walls come out, well my heart broke for Ryan and it really put meaning to everything read prior in the book, because yes this is not told until toward the end of the book.
Ok back to the beginning, it is clear from the onset that there is a deep connection between Ryan and Finlay Tanner. A young girl who is the little sister to Jake, a boy who becomes more than just Ryan's best friend but his brother on so many levels.  The Tanner home becomes Ryan's home, and Mr. and Mrs. Tanner, a set of parents that show the true meaning of unconditional love.
Ryan's mind is very clear that when he is of age he will leave to join the military and become an elite solider (an SAS soldier on the Australian Army).  So this broken boy goes off to war leaving a piece of his heart behind. Because yes folks though they are young the connection between Ryan and Finlay is something everyone around them can feel.
Ryan returns home 6 years later, yes I said 6 years later, an even more broken man but a man who just seems to shake Finlay Tanner.
I adored that Finlay was smart woman, a woman with her own career and her own ambitions. As many of us are often faced with the "what happens when love and career conflict." This aspect of the book was so well done and the "thing" that ultimately affects Finlay's career path was wonderfully played out.
This book becomes about more than just love but about sacrifice and the struggle to accept that you may not be perfect but you are meant to be with that one person who captures you heart and soul.
Back to where I started my review, with Ryan's backstory… Ryan's family is central to the story even in their absence but as they re-appear they become paramount to his moving forward. And I so loved how Ms. McCarthy handled this!
The use of names in the book in the end made the read so touching really pulling many of the elements of the story together with one simple gesture.
Yes, this book make me cry so bring the issues… because it is so worth the heartache and the tears!
Ryan and Finlay's journey to a happy was powerful and reminds the reader that happy might not always come in the package you thought but in the end it is about finding that person you just can't live without!
P.S. I do hope Ryan's buddy Kyle gets his own story even if it is just a novella.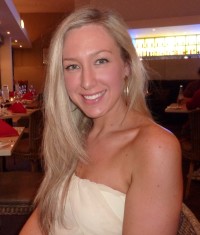 Kate McCarthy grew up in a small town outside of Port Macquarie, Australia. Raised in a house just a short walk to the beach, Kate enjoyed the peaceful, relaxed atmosphere and friendships that come from being raised in a friendly, small town area.
She now resides in Brisbane, Australia, a city in the state of Queensland where she works as an accountant, along with a sideline wedding cake business and her writing.
She is married with two children, has two dogs and house in the suburbs, and a pile of friends and family dotted all over the country that help keep her sane.
When she's not busy running after naughty kids, filthy dogs, crunching numbers, piping buttercream and writing books, you can find her curled up in bed in the early hours of the morning reading new books and re-reading old favourites. Her favourite books are the Black Dagger Brotherhood series by J.R. Ward in which she longs to eventually join the brotherhood and change her name to Phierce Mutha.
---