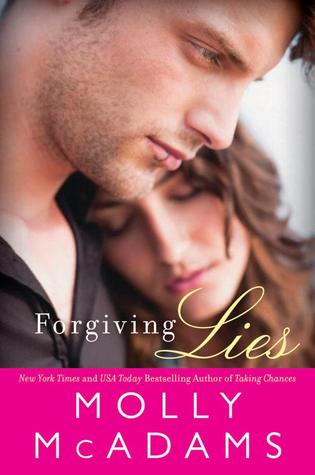 Enter for a chance to win an ebook of this book using Rafflecopter below!
Release Date: October 29, 2013
---
4 STARS!!!
Synopsis
A matter of secrets…
Undercover cop Logan "Kash" Ryan can't afford a distraction like his new neighbor Rachel Masters, even if she's the most beautiful woman he's ever seen. To catch a serial killer, he needs to stay focused, yet all he can think about is the feisty, long-legged coed whose guarded nature intrigues him
A matter of lies…
Deceived and hurt before, Rachel would rather be a single, crazy cat lady than trust another guy, especially a gorgeous, tattooed bad boy with a Harley, like Kash. But when his liquid-steel eyes meet hers, it takes all of Rachel's will-power to stop herself from exploring his hot body with her own.
A matter of love…
As much as they try to keep it platonic, the friction between them sparks an irresistible heat that soon consumes them. Can Kash keep Rachel's heart and her life safe even as he risks his own? Will she be able to forgive his lies … or will she run when she discovers the dangerous truth?
Denise's Review
Forgiving Lies is the heart pulling story of Logan "Kash" Ryan and Rachel Masters; or should I say Logan "Kash" Hendricks… because as the reader quickly learns Kash is an undercover police officer.
I am going to say the start of this book had my heart in my throat; my heart breaking for Rachel. This young woman has so many experiences and is then faced with what it is like to have evil lurking in your life.
When the reader meets Kash and his partner Mason it becomes clear these two are going to be entertaining; when Kash meets Rachel it is clear there is going to be sexual tension as the attraction is tangible to the reader. Kash and Mason are neighbors with Rachel and her best friend Candice. The close proximity along with Mason and Candice's fling have Kash and Rachel spending a lot of time together.
As this story developed, I loved the interactions between Rachel and Kash.  Ms. McAdams did a wonderful job at allowing the reader to feel the bond between these two, you saw attraction develop into friendship and grow into love. So well done!
Rachel has been wounded in the past it is part of what the reader experiences early on in the book, something the very perceptive cop picks up on.  I so need to say, the first time Kash and Rachel "connect" was so well done; Kash knew what Rachel needed; he cherished her and let her say when.  Ms. McAdams did a masterful job pulling the reader into this scene knowing that Rachel was being given everything she needed.
Kash pushed Rachel to open up, to share with him, to drop her shield and let him in.. all while the reader (and Kash) are aware that he is hiding his own lies, namely his name and the truth about his time in Texas. So the reader knows what is going to flash back at these two, what they don't know is how.
Well, let me just say the how is so powerful; it truly has the reader asking what is evil and how does one recover from having pure evil in their lives.
Toward the end of this book in the final chapter before the epilogue, Rachel and Kash have a conversation that I found so adorable; communicating about the future in a way that was serious, sexy and adorable all at the same time.
The epilogue… well as I read the last few pages my heart was pounding out of my chest.
I am so looking forward to Deceiving Lies book 2 releasing in March 2014.
About the Author

Molly grew up in California but now lives in the oh-so-amazing state of Texas with her husband and furry four-legged daughter. Some of her hobbies include hiking, snowboarding, traveling and long walks on the beach…which roughly translates to being a homebody with her hubby and dishing out movie quotes. When she's not diving into the world of her characters, she can be found hiding out in her bedroom surrounded by her laptop, cell, Kindle and fighting over the TV remote. She has a weakness for crude-humored movies, fried pickles and loves curling up in a fluffy comforter during a thunderstorm…or under one in a bathtub if there are tornados. That way she can pretend they aren't really happening.