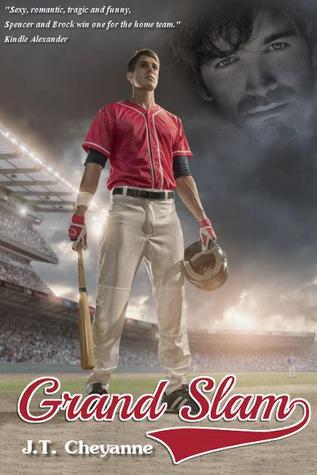 Enter below for a chance to win an ebook copy of this book. TWO winners will be chosen! Good luck!
---
4 STARS!!!
Synopsis
All of his life, Spencer Hightower dreamed of playing baseball in the Major Leagues. He survived growing up gay in rural Alabama due to his impressive skill on the baseball diamond. Now living in Rhode Island and playing for the AAA Pawtucket Red Sox, he's only a few steps away from his goal.
Brock Kinkaid, CPA, faced each day with a smile that hid his deepest desire. He wanted to be a father. Unfortunately, the gay men he knew were not into the daddy scene. Resigned to being childless, he lavished his attention on his niece and nephew. When Corey won tickets to see the local baseball team in action, they suckered him into taking them despite the fact he loathed the game. Who would have guessed one homerun ball would change everything?
Denise's Review
I thoroughly enjoyed this M/M romance. Grand Slam tells the story of Spencer Hightower an inspiring baseball player and Brock Kinkaid, a CPA.
The author was able to portray the instant connection these two felt, I loved how Spencer went after what he wanted and I adored how Brock questioned why Spencer would want him.
The use of secondary characters in this story was masterful; Brock's sister Denise and her two children Corey and Ann Katie made for some laugh out moments. These two children adore thier Uncle, and their acceptance of him is heartwarming; and yes it is a little 4 year old who says Spencer likes boys, Unca Brock likes boys they should go on a play date; the innocence of youth.
Spencer's teammates were also used to show acceptance and hatred. I will not play this part out in my review but lets just say unfortunately people still have view of what an athlete should be.
I adored the end to this book, I even re-read the last few pages a few time and each time my smile got bigger.
I hope Ms Cheyanne tells Denise's story because in the end you will see this wonderful lady also deserves as a happy and yes I do hope to see Spencer and Brock in the background!
About the Author
J.T. Cheyanne resides in the beautiful state of Alabama. J.T. lives with her two sons and daughter. An avid reader since fourth grade, she has only just started writing her own stories. She also has several works in progress with a co-author. When she's not writing, she enjoys coaching cheerleading in her local youth organization.