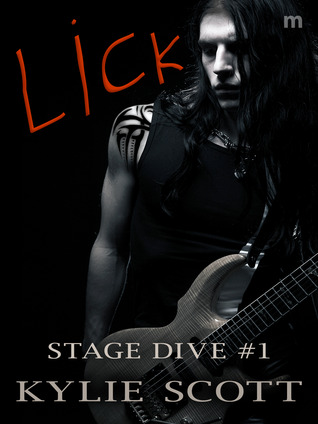 Enter for a chance to win a signed paperback of this book (open internationally) using Rafflecopter below! Good luck!
---

Waking up in Vegas was never meant to be like this.
Evelyn Thomas's plans for celebrating her twenty-first birthday in Las Vegas were big. Huge. But she sure as hell never meant to wake up on the bathroom floor with a hangover to rival the black plague, a very attractive half-naked tattooed man, and a diamond on her finger large enough to scare King Kong. Now if she could just remember how it all happened.
One thing is for certain, being married to rock and roll's favourite son is sure to be a wild ride.

Denise's 4.5 STAR Review!
Evelyn Thomas has big plans for celebrating her twenty-first birthday in Las Vegas and the opening of this book is big as well. This book pulled me in right away…. without sex… yes the storyline grabbed me and had me late for work!
Ev finds herself with David Ferris, the gaitrist for one of the worlds biggest rock bands, though she happens to have no idea of his fame or money as she wakes, nor does she remember anything about the prior evening.
Though Ev quickly learns that even though she may not remember, the world does.
Yes, she finds herself surrounded by the press something that pushes her right back into the orbit that is David Ferris. I really liked the realistic use of the media world throwing these two back together.
David trying to help Ev 'remember' makes for an adorable game and wonderful banter between these two.  I was so drawn to wanting to know more about it.  As Ev and David start to connect, it becomes apparent that they have a pull to each other; and the moment Ev realizes how much her awaking that first morning hurt David, my heart knew these two were truly meant to be together!
There were some wonderful secondary characters in this book, some made the read funny and light and some added deep emotion and the need to find healing before you can truly move forward.
David is such a great male lead, wounded, lovable and in the end filled with a deep desire to redeem himself. David works so hard to show Ev how much he loves her and wants to be with her, only her. Sometimes clarity comes from the strangest of places, I adored how Ms. Scott brought clarity to this situation, it was a truly masterful use of secondary characters! No, I am not telling you more.
I will say I loved the resolution in the end of this book, it did not come easy but it came with real and tangible reasons to move forward together!
This the kind of book that you wish you could spend the day lost inside, the kind of book that you find your mind drifting to when you are forced to close it to go about your life.
This was my first book by Kylie Scott but it will not be my last.  I am so looking forward to Mal's story, Play (Stage Dive, #2) … this sexy drummer needs his happy too!

Kylie is a long time fan of erotic love stories and B-grade horror films. She demands a happy ending and if blood and carnage occur along the way then all the better. Based in Queensland, Australia with her two children and one delightful husband, she reads, writes and never dithers around on the internet.
---