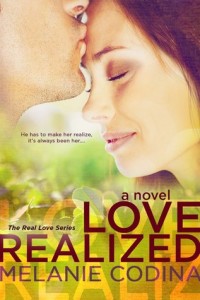 Enter using Rafflecopter below for a chance to win a signed paperback and a bookmark of this amazing book!  Good luck!
---
4 STARS!!!
Synopsis
For Jake, it's always been Gillian
It's been her since that day she unknowingly stole a piece of his heart…..when he watched her fall for one of his best friends. Resolved to the fate that she couldn't be his, he locked up the deeper emotions he felt for her and loved her as a friend. As friends, they went through it all together. Marriages, births, divorces and even death. But when a shameful secret Gillan has kept from her friends is revealed, Jake realizes that she needs him more than ever. He knew what it was like to go through heartbreak and he wasn't about to stand back and watch her endure it alone. He also knew she would turn to him for support. What he wasn't prepared for was the return of the emotions he had long ago locked away. Could he control these emotions again and did he even want to? Could he make her realize his love for her was real, or would she slip through his fingers again?
Denise's Review
I thoroughly enjoyed Love Realized, it is a wonderful debut novel!
As the story opens Gillian's world comes crashing around her during her son's birthday party.
Enter Jake Michaels one of Gillian and her husband's Logan's best friends since high school. This story unfolds as Jake finds himself re-experiencing his attraction to Gillian; a love he thought he buried when she chose his best friend years ago.
This is the story of characters who are in their 30's, I love that! These were real people, grownups, experiencing life.
I was taken aback by how well written these characters were; not just the main characters Gillian, Jake, Logan and Allie but the children as well.  Jonathan, Gillian's oldest son has a scene that pulled at my heart, when he opens up to Jake my heart swelled for the real emotions and conflicts this young man was struggling with.
Madison Gillian's daughter for me had one of the most emotional scenes in the book, when she truly learns the nature of what has occurred her response is powerful.  Even to two youngest, Ryan and Dylan each had their own personality. And their exchanges were so true to younger children, they just want to the trust and a straight forward answer and again in a scene with Jake it was so clear who well these characters were crafter.
Ms. Codina did a wonderful job as she allowed the reader to feel the connection these two share, as the relationship builds – yes there is well written hot scene but there is also the simple touch, and the comfort Gillian finds in Jake's arms!
Life is not always what you think it will be.  Love Realized reminds the reader of that.  The reader also sees that actions have consequences – ones that often go deeper than you could even imagine; yes this book has an added element of danger what was well played out; no I am not going to tell you what it is. I will say it opens the characters up to a range of emotions all that felt true to them and it was also used to reenforce their connection to and understanding of each other.
This story also reinforced that sometimes the new path can be even more amazing.
The end of this book was so well done; I loved loved Jake's twist at the end, just another act on his part to prove to Gillian that he wants her, he always wanted her, that she is his "one."
Gillian and Jake's journey is one that that will stick with me.  If you like your characters mature, I strongly recommended this book.
I am very much look forward to book 2 about Gillian's best friend Allie.
About the Author
Melanie is an amazing mother of four, an awesome and tolerant wife to one, and nurse to many.  If you don't believe her, just ask anyone in her family, they know what to say.  She is also a devoted chauffer, the keeper of missing socks, a genius according to a six year old, the coolest soccer uniform coordinator according to a twelve year old, and the best damn 'mac-n-cheese-with-cut-up-hot-dog maker in the whole world.  Well that last title isn't really official, but it's still pretty cool to be called it.
When not being ordered around by any of the kids, you can find her with her nose in a book or on the sideline of a soccer game cheering on one team or another.  But that's mostly because she has a thing for the coach.  When she is not doing all of the above, you can find her obsessed with a group of fictional characters all vying for a spot on the page of whatever she's working on.  It's a fun and crazy life to lead, but wouldn't have it any other way.
---
GIVEAWAY
a Rafflecopter giveaway