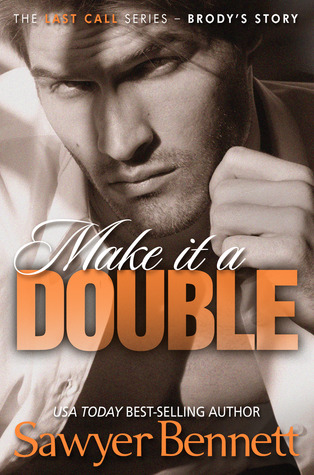 Enter for a chance to win a boxed set of Legal Affair using Rafflecopter below. Good luck!
---

Brody Markham has endured a nightmare, spending the last five years in prison and losing everything that was dear to him. Now he's back home, trying to survive in a world he doesn't recognize anymore. While his family and friends desperately try to reach through to him, he shelters himself further and further away from their love.
Alyssa Myers has worked her entire life to distance herself from the luxurious and privileged lifestyle in which she was raised. Running her non-profit agency, The Haven, she is content to spend her days helping abused animals find sanctuary, which fulfills her in a way that money just can't buy.
Maybe it's that she recognizes in Brody some of the same characteristics she sees in her homeless wards, but Alyssa is powerless to stop her personal quest to make Brody whole again.
While Brody struggles to surface from the darkness, Alyssa tries to protect her heart in case he's not willing to accept the light that she offers him.
I want to first start by saying this book can absolutely be read stand alone; I know this because after I read Make it a Double I suggested to another blogger that she should read it and she read it stand alone and also gave it 5 stars!
Ok, the book…. Make it a Double is the story of Brody Markham, a man who has just returned home after spending 5 years in prison and Alyssa Myers a woman who grew up wealthy and privileged but had chosen to fund and run a non-profit call Haven for abused animals.
Brody's past has him judging Alyssa for her family's wealth, this tension and conflict felt so real given Brody's experience and past. Speaking of Brody's part, I truly loved how Ms. Bennett slowly unveiled Brody's backstory and the role it played in the overall story added to the read big time!
I adored watching Brody learn the true Alyssa; watching him soften to her as Alyssa just being Alyssa was a thing of beauty. Brody truly learned who Alyssa was and this was not instant, it was gradual and really endearing to witness. Given Brody's past, I truly believed him slowly opening it, it felt so true to him!
Watching Brody and Alyssa learn to trust, a trust that is forced on them I might add (no not really you what), really allows the reader to feel the bond building.
There is a point in the story where Alyssa defies Brody and I have to say this for me pushed the book from 4.5 to 5 stars because I loved how it was handled, it not only felt true to Brody but Ms. Bennett avoided drama for sake of drama and I truly appreciated that!
As this book comes to a close, I was in awe of Ms. Bennett's ability to portray what felt like a true happy; not one that rights every wrong (no I am not telling you want I mean) but one that allows the characters to truly bond, understand each other and move forward.
Though Brody's life is forever changed by his 5 years in prison, he finds a new path with passion and purpose and a woman who truly adores and understands him.
Oh the end, the epilogue of this book warmed my heart and brought a smile to my face!
If you follow my reviews you knows I love a good family / friend saga and this now a must read series for me.
P.S. please note review length is because I do not want to give away the story; I want the reader to witness this unfolding as I did; enjoying the beauty of Brody and Alyssa's love.

USA Today Best-Selling author, Sawyer Bennett, is a snarky southern woman and reformed trial lawyer who decided to finally start putting on paper all of the stories that were floating in her head. She is married to a mobster (well, a market researcher) and they have two big, furry dogs who hog the bed. Sawyer would like to report she doesn't have many weaknesses but can be bribed with a nominal amount of milk chocolate.
---

Series Reading Order
Book 1 – On the Rocks

Book 2 – Make it a Double