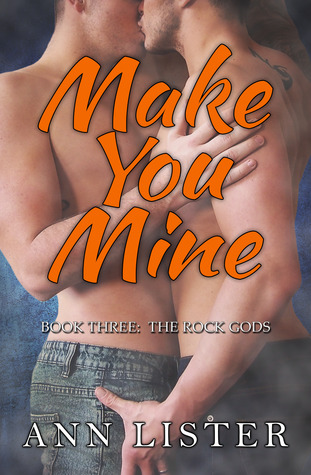 Make sure to enter the amazing giveaway below! Good luck!!!
---

Cooper Rand is the high-energy drummer for his band Ivory Tower. Everyone is drawn to Cooper; which makes him the go-to party guy for those lucky enough to call him friend. He loves the lifestyle that comes along with being a rock star and feels perfectly suited for the role. He is also a professional when it comes to the hook-up, unwilling to stick around long enough to allow emotions to enter into what he's doing. He's lived his entire life 'in the moment' and it isn't until he meets Jayson that he begins to question the direction of his life and if he's been missing out on something truly special all this time.
Jayson Keller has spent most of his life living on the island of Martha's Vineyard working as a builder. Living on a small, conservative island also has Jayson working overtime to keep his sexual orientation secret. He has mastered the art of hiding in the closet, but he doesn't want it to be a forever thing. Jayson always said if the right man came along he'd happily leave the safety of his closet and live openly as a gay man. The problem is, living where he does limits his partner options and finding someone worth coming out of that closet for seems an unlikely prospect.
A party at Alex Metcalf's island estate brings Cooper and Jayson face-to-face. Lightning strikes hot and fast and suddenly their lives take a whole new path. Has Jayson finally met a man worth leaving his self-imposed closet? Have a couple of hours spent alone with Jayson opened Cooper to the idea there is a deeper meaning to life beyond the stage and the value of a committed relationship? But, a bigoted family and the rock star lifestyle could ruin everything and keep both men searching for what was standing right in front of them: a soul mate.
Make You Mine tells the story of Cooper Rand, the drummer of Ivory Tower, and Jayson Keller, a contractor who has spent his whole life on Martha's Vineyard.  Though you met both of these men in book two, Take What you Want, a menage read, you do not need to read it to enjoy Make You Mine.
Ms. Lister uses the prologue as a tool for the reader to see the early connection these two shared, a connection readers can feel.
From the first moments Jayson and Cooper meet, it is clear to the reader that these two are drawn to each other; the first encounter is hot but was also layered with emotion; one that had me knowing these two truly felt a connection to each other.
Watching Cooper and Jayson slowly embrace the feelings that are developing for each other was so enjoyable. Neither truly had a real relationship in the past and the slow steps toward each other felt authentic to the characters created.
Cooper was such a fun character to read about as he works to woe Jayson, the reader is allowed to see that Jayson truly only wants Cooper, not his money not his fame but the man beneath the persona.
Ms. Lister masterfully weaved so many emotions into this book; there is one video chat that goes from hot to sweet to heart pulled in just a few short pages.
This book also gives the reader someone to hate; Jayson's stepfather Ron. Sadly, Ron is unable to accept Jayson for who he is and in the end may cost Jayson everything. I wanted to reach into my Kindle and strangle Ron.
For me Make You Mine asks the reader what does it mean to be family….
In the end, Copper and Jayson become that for each other, family. I loved loved Cooper's big heart, his desire to truly make Jayson his shined through many occasions and truly left me believing this rock star found and is committed to his forever!
I am very much looking forward to Wheland's story next in Looking at Forever (The Rock Gods, 4).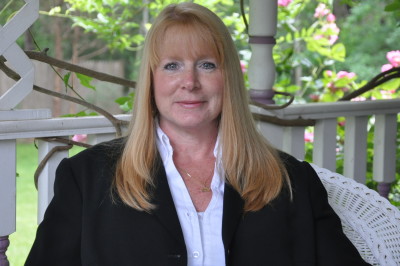 Ann Lister is a native New Englander currently living on the island of Martha's Vineyard with her husband. She has pulled details from her years living in the New England area and uses many local settings and landmarks in her novels.
After graduating art school, marrying, and raising two daughters, she established her own video production company. Her nearly two decades working in video production included work within the music industry and won her a coveted Telly Award. Her 'behind-the-scenes' exposure to the music world and her love of rock music is the inspiration for her erotic rock star romances.
Her recent rock star romance, "Fall For Me", Book One in the Rock Gods series, is a Finalist in the 2013 Rainbow Award.
---
Books in the Series
Fall for Me (Book 1)
Take What You Want (Book 2)
Make You Mine (Book 3)