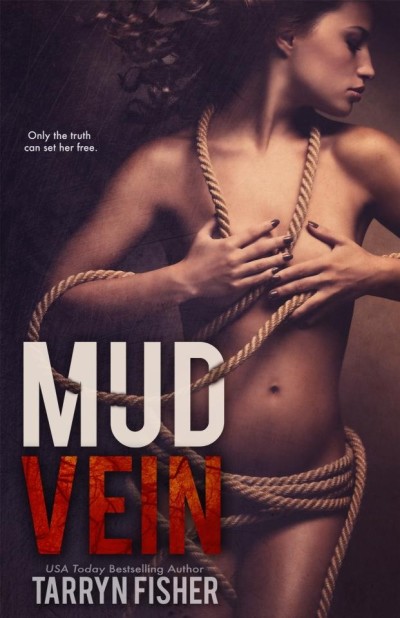 When reclusive novelist Senna Richards wakes up on her thirty-third birthday, everything has changed. Caged behind an electrical fence, locked in a house in the middle of the snow, Senna is left to decode the clues to find out why she was taken. If she wants her freedom, she has to take a close look at her past. But, her past has a heartbeat…and her kidnapper is nowhere to be found. With her survival hanging by a thread, Senna soon realizes this is a game. A dangerous one. Only the truth can set her free.

 5+++ STARS!!!
This is a hard review to write as I want it to be as spoiler free as possible but want to express my deep love for this book.  This is the type of book that you need to go into blindly. You want to be surprised, you want to be shocked and most of all you want to jump onto the roller coaster ride of emotions that Tarryn intended us to feel.  I have been obsessed with Tarryn Fisher since her Love Me With Lies Series.  For those who have read that series, you know that Tarryn pushes boundaries, she puts us in situations that cause our hearts to ache and most of all she creates complex, insightful and inspirational stories and characters that we fall deeply in love with, almost borderline obsessed with, never wanting to let them go from our hearts and minds.
Mud Vein is no exception – this was one of my highly anticipated reads for 2014 and Tarryn did not disappoint.  In a word, this book is BRILLIANT.  I was ecstatic to receive this book and devoured it in one sitting – if I could go back, I would have savored each and every moment and read more slowly because once it was done, I was left with so many mixed emotions – hurt, sadness, somewhat happy yet crying at the same time.
There are few authors who can elicit such reactions from their readers and Tarryn Fisher is one of them.  Throughout my read of Mud Vein, I felt that I was having an almost out of body experience – constantly questioning what was real, what was happening, coming up with different scenarios of what I thought was the truth – I was both mentally and emotionally spent but in such a good way.  I enjoy powerful books such as this one – ones that make you really think about whats happening and test your beliefs of what is right and wrong.
No this is not your typical love story – it's quite honestly so much more.  Tarryn put in such truth and honesty in this book and it allows the reader to question their beliefs on true love vs. soul mates and the endless things one will do to survive, discover your true self and ultimately climb out of the darkness to find the light.
Yes I am purposely being vague and you will find zero spoilers here.  This book may or may not be for everyone but for those looking to find an intellectual and dark read, exploring the truths of a forever love that will make you feel to the depths of your soul – then look no further than Mud Vein.
Weeks later, this book still sits with me as it's something so different and unlike anything I have read before.  Truly captivating and unexpected and already one of my favorites for 2014.
Come along and experience the journey of Mud Vein – you won't regret it for a second!  I challenge you not to have the complete book hangover I did for DAYS after reading this amazing book!
MY FAVORITE QUOTE:
"There is a string that connects us that is not visible to the eye," he said.  "Maybe every person has more than one soul they are connected to, and all over the world there are these invisible strings." As if to make his point, his finger traced a black ribbon that ran through my horse's mane. "Maybe the chances that you'll find each and every one of your soulmates is slim. But sometimes you're lucky enough to stumble across one. And you feel a tug. And it's not so much a choice to love them through their flaws and through your differences, but rather you love them without even trying. You love their flaws."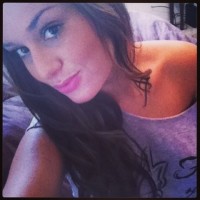 I am a real life villain, truly. I drink sick amounts of Starbucks. Most of the time my hair smells like coffee. I was born in South Africa, and lived there for most of my childhood. I moved to Seattle just for the rain. Rome is my favorite place in the world so far, Paris comes in at a close second. I read and write more than I sleep. When I was eleven, I wrote an entire novel about runaway orphans, using only purple ink. I am addicted to Florence and the Machine and will travel to see concerts. I love scary movies and giraffes. I spend way too much time on Facebook. Meet you there?…
---