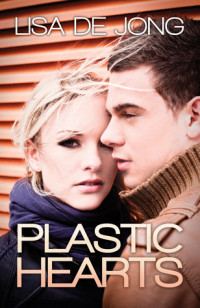 Enter using Rafflecopter below for a signed paperback of this AMAZING book!
---
4 STARS!!!
Synopsis
My life has always been safe. I like it that way. I grew up in a fake society where plastic hearts rule. If our hearts are made of plastic, they can never be broken. My parents have expectations and I do everything I can to meet them, even if it means giving up on my own dreams.
Now, all I want is to be free to make my own choices.
Dane Wright is everything I have been warned to stay away from. We met one night while I was with my perfect, parent-approved boyfriend and I haven't stopped thinking about him. I don't want to like him. I am doing everything I can to ignore his pull, but my heart seems to want what it cannot have, what it has never had.
Can he measure up? He may think I am too good for him, but maybe he is too good for me.
Life is a series of choices and I have never been able to make my own. Until one day, when my heart decides to make a choice for me.
Recommended for mature readers due to sexual content and language.
Christine's Review
What a great debut novel from Lisa De Jong!  This has been on my TBR list for a while and I couldn't wait to dive right in!  For a debut novel, the writing was flawless and the story and characters captivated me to the very end.  This is one series that you don't want to miss!
Alexandra has always lived by her parents' rules – date the right guy, go to NYU to become a doctor, be a people pleaser and above all else – live up to their standards.  Alex has the perfect country club boyfriend in Ryan and yet there were no sparks, no passion or feelings of true love.  To forewarn you, Alex is "pure" in every sense of the word.
On a night out with her friends (and coincidentally he ends up in her art class), she meets sexy and arrogant Dane Wright.  He is the complete opposite of what she usually looks for in a boyfriend with his tattoos but she is intrigued and attracted to him (though she does try hard not to be!)
Both characters have had tough upbringings growing up – her with her plastic parents and rules and Dane raising his younger brother while his mom did her own thing.  The instant attraction and chemistry between these two is undeniable.  But should she let her country club boyfriend go and continue with the rigid rules and live life with no happiness or does she go out of the box to try something new and truly experience life?
At this moment, I felt like everything was right in the world.  It was something I had never felt before and if this was what following my heart felt like, I might never get back up again.
Though Alex tries to fight it, you can't help but fall in love with Dane – his need to protect her and take care of her, he is charming, gentle and giving – he is a GREAT man!  The problem is that her parents would never accept him.  I was soooo nervous when her parents first meet him!  I felt sick to my stomach in anticipation of how they would react to Dane and if they would treat him well or snub him.
Sometimes second choices don't exist.  I had gone past the point of redemption and forgiveness and ruined my one chance at true love.
Will Alex choose Dane or Ryan and finally listen to her heart?  Will she finally let her TRUE self out?  And will she find the strength within to tell her parents that it's her life and her choice how to live and who to love and ultimately will she be able to deal with the consequences of standing up to them?   Well – you will have to read this book to find out for your self.  I am very much looking forward to book 2 in this series – Glass Hearts!  If you have not read this book yet, you are missing out!  Go and get it NOW!
Be on the lookout for the studying in the library scene in this book – its soooooooooooo HOT!  I couldn't help but smile to myself as I was reading this scene and the many interactions between the characters.
It's also worth mentioning that I LOVE Alex's best friend Jade, who is the only true family that Alex has ever had.  Job well done Lisa!  I can't wait to see what you give us next!!!
About the Author
---
GIVEAWAY