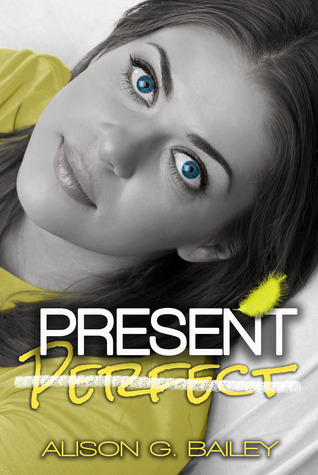 Enter for a chance to win an Amazon e-book copy of this AMAZING AMAZING book using Rafflecopter below.  Good luck!!!
---
5 STARS!!!
Synopsis
I've been unsure about many things in my life except for one thing, that I have always loved him. Every single minute of every single day that I have been on this earth, my heart has belonged to him. It has never been a question, never a doubt. The love had taken on many different forms over the years, but it had always been a constant.
Everyone has their definition of love. There have been countless songs sung about it. A gazillion books, articles, and poems written about it. There are experts on love who will tell you how to get it, keep it, and get over it.
We're led to believe love is complicated. It's not the love that's complicated. It's all the crap that we attach to it and put in front of it that makes it difficult. If you're smart, you'll realize this before it's too late and simplify.
____________________________________________
Amanda Kelly spent her entire life trying to control every aspect of it, while striving for perfection. Her obsession with being perfect, along with her feelings of worthlessness, consumed her. The one thing she thought was perfect in her life was the bond she shared with her best friend, Noah.
Everything was going according to her life plan until she woke up one day and realized she had fallen in love with him. The one thing she couldn't control was the affect he had on her. Noah had the power to give her one hundred lifetimes of happiness, which also gave him the power to completely devastate her. He was the one thing in her life that was perfect, but she couldn't allow herself to have him.
Her life begins to unravel. Events take over and force her to let go of her dreams and desires. She needs to realize that a person cannot control the events in their life, only their reaction to them…but will it be too late for her to save her relationship with her best friend?
Present Perfect is a story of how past events have present consequences and how perfect your present could be if you stopped fighting and just allowed it to happen.
Christine's Review
I was told by a fellow blogger friend (HUGE credit goes to Stacy at Literary Mania Reviews) that I HAD to read this book ASAP!  How could a girl resist?!  For a debut novel, Ms. Bailey totally blew this out of the water – it was FANFREAKINTASTIC!!!!
What is the definition of being "perfect"?  Amanda Kelly strives for perfection on a daily basis.  Amanda was raised in a home where her parents lived and breathed her older sister Emily – everything about her was perfect.  This contributes to Amanda feeling worthless and unloved.  The one constant and bright shining star in her life is her best friend Noah Stewart.
Noah grew up around the corner from Amanda.  They have known each other since small children and have been inseparable ever since.  He is her best friend, protector, soul mate – he is the epitome of love and devotion.  Amanda and Noah have a sweet childhood where he is always taking care of her.  As an outsider, I LOVE watching them grow up with the possibility of something that could be so much more.  I could sense it at such a young age that they were going to be meant for each other and I couldn't wait to see how their relationship would grow and develop.
As these characters grow from children into the teenager years, where boys and girls really start noticing each other for the first time, we see this happen with Amanda and Noah.  Noah is still sweet and protective and the only difference with him is that he only has eyes for Amanda and he knows that he wants to be with her.  Amanda doesn't even realize that Noah is starting to grow into a man until she sees his effect on the other girls in school.  With this realization, comes the natural reactions that come with being attracted to someone, to start having feelings for someone and Amanda begins to understand that what she truly feels for Noah is love and not just friendship.  But because of her feelings of unworthiness and not being good enough and the thoughts of ruining something that is perfect, she will not allow herself to explore those feelings and has thus ruined everything that could have been between them.  I want to scream in frustration and shake her because to see her like this where she has no confidence in herself breaks my heart for the thought of what could have been between them.  And because she again tried to control the situation, the "perfectness" of their friendship, she lost the most important person in her life *sobs*
Without giving anything away from this book because I truly feel that this is such an AMAZING book that you need to experience for yourself, I will say that I was completely emotional, tortured and hysterical crying reading this book.  There were so many things happening that broke my heart and had me wiping my eyes.  It was intense and had me so engrossed into the story that I couldn't put it down and when I did I was still thinking about it and then coming back for more.  Ms. Bailey WOW'd me on her debut novel.  I loved and lived every moment with these characters.  I felt their pain and cried with them and wanted to comfort them during the hard times.  Ms. Bailey created such an amazing story – it was a story of learning from your mistakes, getting second chances to live life and to not waste anymore time.  This is a story of living every moment, not denying yourself anything and living in the present – because the present time is the perfect time to live and love and embrace life's most treasured moments.
Beyond a shadow of a doubt, Noah has a spot on my ultimate book boyfriend list.  He loved Amanda from the start, continuously loved her even when he knew he had to wait for her to be ready for him.  He loved her unconditionally and to know love like that and to experience it firsthand by reading this story filled my heart with so much love that it wanted to explode.
There are moments that I least expected that had me seriously dying inside….and I didn't know if I could take any more heart break and tears but I continued with this journey and cried a hell of a lot more.  I really can't say anything but YOU HAVE TO READ THIS BOOK!  YOU WILL NOT REGRET IT!
I loved every moment I spent with this cast of characters.  You will have to read it to understand my feelings of seeing true soul mates going through the ultimate test of life but surviving this journey together and finding their happy put a satisfied smile on my face, filled my heart with complete love, and touched my soul.
Thank you Ms. Bailey for this PERFECT PERFECT book!  I can't wait to see what you give us next!!!! <3 <3
About the Author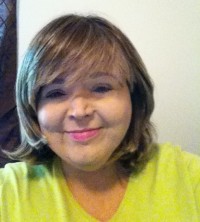 Alison was born and raised in Charleston, SC. As a child she would create (write) additional scenes to TV shows and movies that she watched. She attended Winthrop University and graduated with a major in Theater. While at school she began writing one act plays which she later produced. Throughout the years she continued writing and producing several one act plays, but then life got in the way and she hung up her pen for a while. At the end of 2012 a very talented author friend convinced Alison to go back to writing and see what happens. So she did and fell back in love with it. Present Perfect will be Alison's first self-published book. A few personal facts, Alison loves anything sweet, especially frosting, and is addicted to Diet Pepsi. Alison's philosophy: Don't let your obstacles define you. At times life can get pretty overwhelming, but with a great support system and a lot of humor you can get through them. If you have humor in your life your spirit stays strong and you can tackle anything.