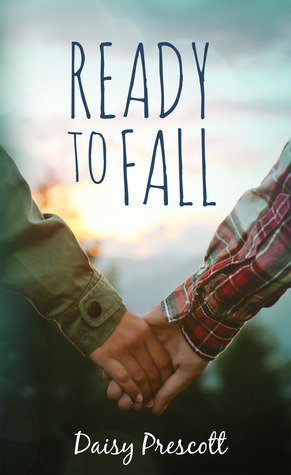 Enter for a chance to win an ebook copy of this book using Rafflecopter below. GOOD LUCK!
---

Contemporary Romance Best Seller and Top 10 Romantic Comedy
When you fall, you fall hard…
Tall, dark, and handsome is an understatement when it comes to John Day. With rugged good looks, his ever present plaid shirt, and a dog named Babe, John is a modern alpha male lumberjack in more ways than one.
Lurking beneath the gruff exterior and beard could be the heart of a romantic. Or is John a wolf in flannel clothing?
After his favorite neighbor rents out her cabin for the winter, John finds himself playing fireman and tour guide to Diane Watson, a beautiful brunette with her own messy past and recent battle scars.
Will he be ready to fall in love? Or will he go back to his old, flirty ways?
Hold onto your heart… and get ready to fall with John Day as he tells his story in this contemporary adult romance/romantic comedy told in male POV.
This is a spin-off from Geoducks Are for Lovers. It isn't necessary to read that novel first.
I truly enjoyed Ready to Fall by Daisy Prescott. It was my first book by Ms. Prescott and I was impressed with her writing; she pulled me onto the island and make John Daly feel oh so real.  I love the male POV of this book, something that I think is not always done well, Ms. Prescott nailed it; I truly felt like I was in John's head.
Ok so this book is about John Daly, a rugged island man who loves the outdoors and the simple life he has grown up in and chosen to build his world around.
John's first meeting with the new tenant next door Diane Watson was really well done. It was a way to clearly show the difference between these two and in some ways it bonded them early one.
As John and Diane establish a friendship; I was truly touched by their connection to each other; yes this relationship is a slow build as both have walls and both do not see love in their future.  I loved the friendship these two forged, it spoke volumes to me about the potential for a forever between these two.
John is a huge flirt, and even as he and Diane agree to friendship he can not seem to control his flirting; which honestly I loved.
The connection build is one that allows the reader to really hope these two connect; to the point where I could not wait for them to figure out that they belonged together.
The reader sees Daine's past first and although you understand her aversion to relationships after it was John's backstory that grabbed my heart. The pain of his past layers into his fears and when John reacts rather than asking Diane about a situtation life does stray.
The journey back to each other used a wonderful series of events that felt true to both John and Diane.
And although John the flirt and man of non-commitment felt love, his ability to say it again felt real to the character created; now I do want to say when John finally says it wow; it was truly organic and flowed right into the story line and felt 100% true to John!
As an aside I love reading about a man with a beard and how much fun whiskers can be; yes John's facial hair made for some fun scenes!
Oddly I enjoyed John's manwhore of a friend Tom, I do hope Tom gets his happy; because I think it would watching him fall after ribbing John would be sooo much fun; yes Ms. Prescott that is a hint!
Thank you Ms. Prescott for John and Diane's story.
I read this book stand alone and had no issues, though they are clearly referenced to the book GeoDucks are for Lovers; this book is a spin-off.

"Close?" Diane asked.
"Yes." I waited, controlling my breathing and focusing on coordinating my movements.
"You said close five minutes ago."
"Closer now," I grunted under the strain.
Nearing the peak, I paused to meet her eyes. Diane's breathing labored from exertion.
"Ready?" I asked.
"I've been ready for the last half hour."
"Close your eyes."
"Are you serious, John?"
I bit the inside of my cheek to stop myself from smiling at her annoyed tone.
"Don't laugh at me when you're driving me crazy!"

Not bothering to cover my laughter this time, I grinned at her. "Close your eyes or I'll cover them." I reached out to place my hand over her eyes and she swatted it away.
"They're closed. I'm ready." After closing her eyes, she inhaled and held her breath, straightening her back in anticipation.
I reached around her, grabbing her legs and lifting her ass. With her eyes closed, she didn't expect it and screamed.
It was awkward and I stumbled, almost breaking our connection before finding my balance again and spinning us around.
"Ready?"
Exasperated, she answered, "Ready. You really know how to draw things out and torture a girl."
"Open."
Her gasp made it all worth it. Light brown eyes met my own, and I could see the tears trembling in the corners, ready to fall down her cheeks. "Really?" she asked as she released her legs, her skis sinking into the snow.

"One-hundred percent." I popped off my skis before kneeling down and removing my gloves to reach the small, scuffed blue velvet box inside the pocket of my parka. I fumbled and dropped the box into the snow. "Shit."
Diane grabbed my hands, steadying my heart with her touch. Staring into my eyes and deeper into my soul, her gaze never wavered. "Then, yes. Yes. Yes. Yes." The tears broke free, cascading down until they were lost in her smile.
"You'll marry me?" My own eyes stung.
"I'll marry you, John Day." She brushed snow from my beard and cupped my cheek before leaning over to kiss me.
I looked down at the field below us where small logs, twigs, and branches spelled out the question I'd known for months I would ask her someday. Today was that day. And she said yes.

Before writing funny contemporary romances about adults, I dreamed of being an author while doing a lot of other things. Antiques dealer, baker, blue ribbon pie-maker, fangirl, freelance writer, gardener, pet mom and wife are a few of the titles I've acquired along the way.
Born and raised in San Diego, my husband and I currently live in a real life Stars Hollow in the Boston suburbs with our dog, Hubbell, and an imaginary house goat.
Ready to Fall, my second novel, features John Day, the hot, sexy neighbor in my debut novel Geoducks Are for Lovers. Both can be read as stand-alones. I'm busy researching my next novel, which will not feature any bivalves.
---
Spin off from Geoducks Are for Lovers