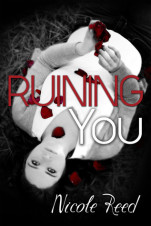 Enter a comment on our facebook page under this review to win ebook copies of Ruining Me and Ruining You by Nicole Reed.  Winner will be selected tonight!  Good luck!
4.5 STARS!!!
Summary
For a girl who dared to tempt death, living is the only promise that matters now.
Jay's life almost came to a forced end when her darkest secrets were revealed and the one who she chose to give her future to was ripped away. Now, everything she kept hidden is the topic of everyone's conversation, and not all are sympathetic. Someone wants her horrific past to dictate her future, and another is determined to help her choose a different path.
In conclusion to Ruining Me, Kane and Rhye know that Jay is worth the fight, but waiting for her to find herself may ruin them all.
Denise's Review
Ruining You picks up a few weeks after the events at the end of Ruining Me; yes events that left readers heartbroken.   The event Jay tried to hide for two years is now out in the open, everyone is talking about it and the catastrophic aftermath that the revealing of her secret caused.
Jay's journey to find a path to move forward is almost beyond words.  Ms. Reed did not diminish how depression affects someone; her portrayal was real and soul touching.  Jay's struggle affects those around her and it creates for a supporting cast of characters that the reader will feel connected to.
Jay's parents who were not seen much in book 1 are present, accountable and transformed in book 2.  Again, so well done, the events (which I am trying hard to keep from the readers so they can discover for themselves) of Jay's life affect them, they take ownership of this role in them and they work to repair their relationship with their daughter.
This book brings the reader another wonderful supporting character, Eli.  Eli and Jay have shared experiences and their friendship builds off share bonds allows both to heal. So well done.
Kane, this man will touch the depth of your soul.  Ms. Reed created a beautiful person inside and out, a man who makes it clear on numerous occasions that what he wants is for Jay to be whole.
The end of this book is masterfully done.
In book 1 you know Kane and Jay share physical connections; in book 2 you know beyond a doubt they share a deep emotional one. Shared experiences have brought these two an insight into each other's soul that is heartfelt.
When Kane finally says those three little words not only do you know beyond a shadow of a doubt that he means it but you know that he truly wants Jay for who she is and he knows Jay must love Jay first!!
The scene before this was so powerful; Jay learning to speak up for herself put such a smile on my face.
The character who comes to Jay's physical rescue in the end of this book was such a good choice it helps bring this book full circle.
And the epilogue, LOVE it!! It really made the journey worth the range of emotions Ms. Reed pulled from me.
These two books together tell a wonderful story; life is about what you make it.  And although this young woman has had to deal with so much, the message of moving forward from it even when it is hard is so powerful.
This review length is short due to not wanting to give away spoilers from either book. 
I truly want you to read and to experience this touching, heartbreaking, heartwarming story of young woman who found the strength to live the life she was given with courage and dignity.
I truly hope Ms. Reed branches this series out and writes the other well written secondary characters in this book stories of their own.
For those who know Denise they know she lost her brother and only sibling to suicide in 2005.
She is so touched by the wonderful job Ms. Reed did painting an accurate picture of mental illness.
https://www.facebook.com/keithamilano.
Character and Music Inspirations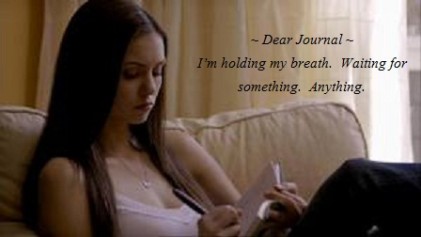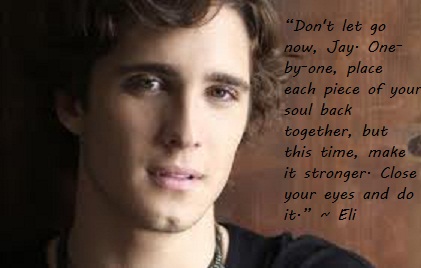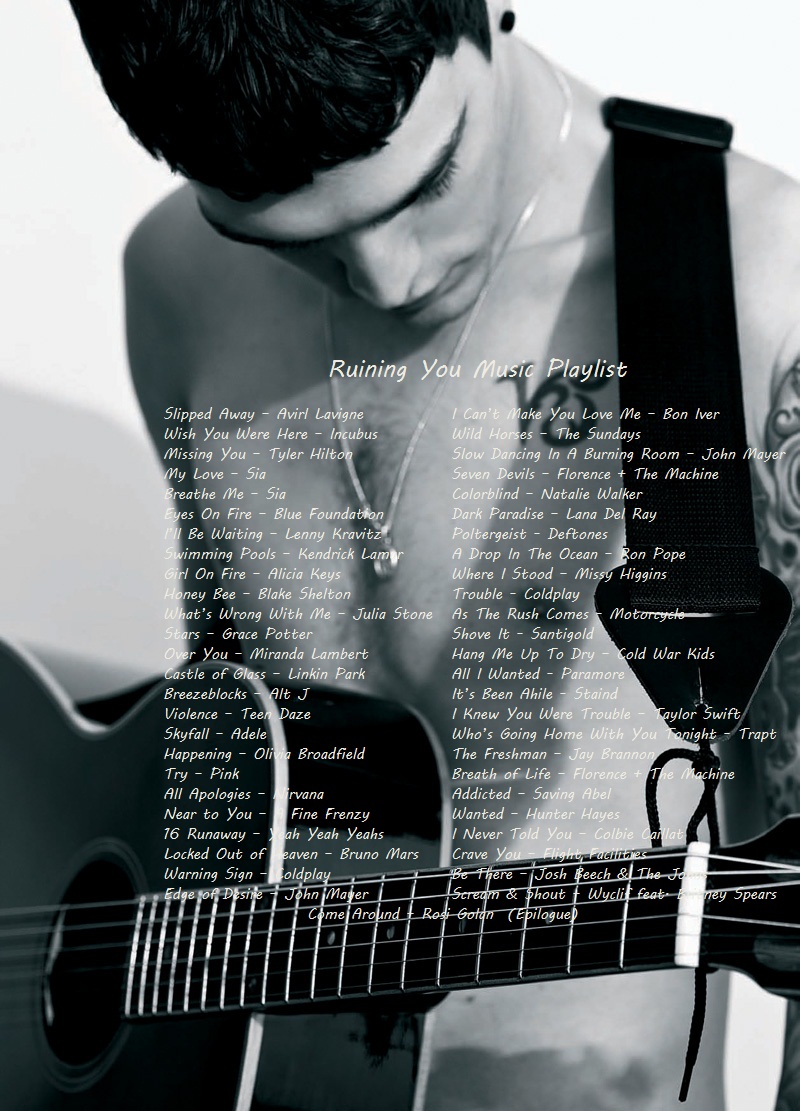 About the Author
I love angst….I thrive on it, but only the fictional kind. I adore a story that grips the reader from the beginning and doesn't let go…EVER. I'm an avid reader who just recently discovered my love of writing. My favorite things in life include my three wild & crazy kids, Reeses Pieces, and every genre of music.
Twitter Nicole1Reed
Website http://nicolreed.wordpress.com/
Facebook http://www.facebook.com/nicolereedauthor?fref=ts
Goodreads http://www.goodreads.com/author/show/2952211.Nicole_Reed