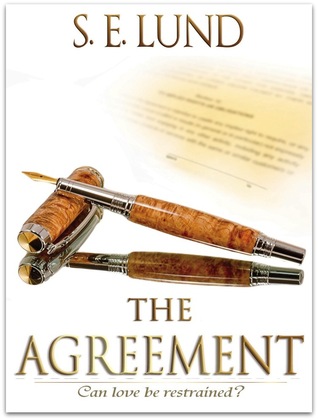 ---
4 STARS!!!
Synopsis
"A letter to my sub:
You trust me completely to know what you need. And I do know what you need. I know what to whisper in your ear to make you need me even more. I know how to touch, where to touch, when to touch.
I know you.
You can relax completely with me. You can feel everything possible with me. You can respond with total abandon with me.
That is what I most desire."
So begins an enticing letter from an anonymous Dominant to his new submissive.
While graduate student Kate McDermott waits in a Manhattan cafe to meet the Dom who will help with her research on BDSM, she reads the letter again, telling herself her interest is strictly academic. If she's honest, Kate must admit it's more than that – it's a deeper need she can't deny.
When Drake Morgan, MD, neurosurgeon, bass player, philanthropist walks through the cafe door to talk to her about the lifestyle, Kate is mortified. The son of her father's oldest and best friend, Drake is far too desirable and too much a part of her social circle for comfort. If she decides to go through with this, can the carefully-worded agreement she draws up restrain their undeniable desire for each other?
Unable to resist his determined seduction, Kate begins an intense relationship with Drake that pushes all of her, and Drake's, boundaries. Highly erotic, The Agreement is a love story that will stay with you long after you finish reading.
Denise's Review
The Agreement tells the story of graduate student Kate McDermott as she takes tentative steps toward exploring the world of BDSM.
Her journey brings her face to face with Drake Morgan, MD. A prestigious man with ties to her powerful family.
Kate thinks she knows Drake but she slowly learns that much of what attracted her to the lifestyle was Dr Morgan himself.
Drake and Kate build a connection, you feel the trust developing but in a twist I truly enjoyed when real life steps in.  Kate is then faced with the real possibility that this could ruin both of them.
I thoroughly enjoyed how this book had the characters understanding there is world outside the lifestyle and that their actions could have very real consequences.  It also added to the tension in the story.
The reader is able to feel Kate's pull toward Drake and is truly enjoyable to see even as Drake denys it, the affect Kate has on him.
In this story the secondary characters were not just characters.  They offered the potential to destroy everything.
Toward the end of the story I loved the use of Kate's father.  It is was masterful way to tie the pieces together for Kate, Drake and the reader.
The Agreement is a story that stayed with me long after I closed my Kindle.
About the Author
S. E. (Elizabeth) Lund is a writer who lives in a small Western Canadian city with her two teen sons, a foster daughter, 6 parrots, 2 Dumbo rats and a very tempted Devon Rex cat named Spock. She read Dracula when she was ten, and has been warped ever since. She reads many genres and writes in a few, including paranormal romantic suspense, high fantasy, and YA SF/F.
---
GIVEAWAY