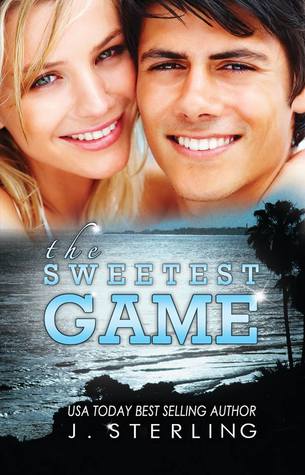 Enter for a chance to win the book that started it all…Book 1 – The Perfect Game! TWO ebooks up for grabs! Enter to win using Rafflecopter below. If you have not met Jack F'n Carter – you want to ASAP!! Good luck!
---

This is the third (and final) installment in Jack & Cassie's story!
"It's one hell of a sledgehammer to the chest when your baseball career comes to an end. It's like you finally realize that baseball never loved you back. All the sleepless nights, the hours spent at the gym trying to stay fit, the conditioning, the training, the mental preparation, the holiday's missed, the birthday's passed, the memories you didn't get to make with your family…all for what? It's not like baseball lost any sleep over you. She didn't stay awake for nights on end trying to figure out how to make you a better player. She didn't care. Baseball's a business. A sport. A game. And as much as my entire life has been wrapped up in it, it's time to let it go."
– Jack Carter

Christine's 4.5 STAR Review!!!!
This was a bittersweet read for me – for one main reason – I am not ready for this series to be over or to let these characters go!  Reading this book brought tears to my eyes seeing how far Jack and Cassie have come as a couple.  I have loved Jack Carter since book 1 – yes he has made his share of mistakes, we all do.  Yes in this book, we see the next phase in their life – marriage and it's tough.  It's real life.  Jack's career could be over and needless to say he doesn't handle it well, shutting down and shutting everyone out of his life.  But once he realizes that it's not his career that defines him but his family and his love for them, we see the Jack we know and love do a complete 360 and all is right in the world again.
I enjoyed getting a look into their future many years down the road.  Most of all I LOVED that each character recognized that they were home for each other and that all happiness resides in each other and their love, children and future.
This was a perfectly sweet ending to the perfect game and couple.  I will truly miss these characters including Dean and Funsize.  And yes though this is the last book, I do hope for a possible Chance book in the future.
Thank you J. Sterling for giving us Jack F'n Carter and sharing him with us…he is truly a book boyfriend that will forever be in my heart! <3

I got fired from my last job. It's true. I know you're sitting there thinking "Jenn, how could anyone in their right mind fire someone as amazing and awesome as you???" And i'd love to give you a good reason, but the truth is- being this awesome is clearly very scary to other less awesome people.
So I said screw them and started writing my first book. And you know what I realized? Writing books that mean something to me is a million times better than working for my ass off for someone who doesn't really care about anything other than the bottom line.
My soul feels more satisfied.
My heart, more full.
So thank you for reading, loving and recommending the stories I write.
I appreciate it more than you know. 🙂
---
Series Reading Order
Book 1 – The Perfect Game

Book 2 – The Game Changer