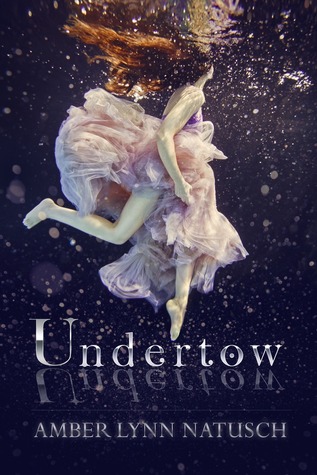 Enjoy an excerpt from this amazing story below and enter for a chance to win THREE ebook giveaways! This is a gem of a find among the many new books out there and we strongly encourage you to add it to your TBR list or buy a copy today! You won't regret it!
---

How far does a girl have to run to escape a lifetime of pain and loss at the hands of Alaska's notoriously unforgiving Bering Sea? Twenty-seven-year-old Aesa Fredriksen thought landlocked Columbus, Ohio would suffice, and it does until the fear of regret drives her to return to Dutch Harbor in a final attempt to make amends with her nearly-estranged father. Intent on salvaging the wreckage of their relationship, she reluctantly agrees to join him—the only family she has left—as he heads out to fish for king crab, forcing her to brave the very waters that pulled him away from her as a child. The waters that stole her mother's life.
When the day finally arrives for the Norwegian Queen to sail off into an uncertain future, Aesa can't help but fear the worst. Beyond the violent swells and impending storms, there is far more than death and danger awaiting her on her journey: love awaits her too.
Decker, a young but seasoned member of her father's crew, is a force of nature as strong as Aesa, He's her perfect match, and even she can't deny it. But he too is a man of the sea, and with memories of tragedy and abandonment etched so deeply into her mind, can she overcome her demons and let him in or will she drown in her darkness, forever caught in its undertow?

"I'm sure that you have a lengthy list of requirements for the men you date." He chuckled lightly before his tone regained its seriousness. "You should. Standards are important."
"I don't have a list at all," I countered. "I don't really date. I don't have time, but, on those rare occasions when I do, my finding is that men typically want only one thing from me. What's even more fascinating is that, whether or not they get it, the outcome is the same."
"And what's that?" he asked, his playful expression hardening.
"They leave." My voice was softer than I had expected to hear it, implying a certain sorrow that I didn't really feel. At least I didn't think I felt it.
"Those aren't men, Aesa," he said, staring back out the window before him. "A man doesn't seek out a woman because he wants to screw her and leave, nor does he leave because he can't screw her at all. That's an asshole. A real man goes after a woman because he knows that life with her far surpasses that without her. He should be stimulated by her very presence, lack of clothing notwithstanding. That is a man. Apparently you don't have much luck finding any of those."
My breath caught at his words. He was an oracle, a beacon of wisdom, found in the most bizarre place. How and why he knew what he did was still a mystery, but I couldn't help but think of the story behind it.
He had inadvertently cut to my core when it came to men. What disturbed me most was whether I had somehow always known that the choices I made would ultimately result in those men leaving. Was it both nature and nurture leading me to recreate that which I'd always known—solitude? What I had once thought was indifference to the level of commitment I found in the opposite sex suddenly seemed like self-sabotaging behavior instead. It made me wonder if I would always be alone. Surely the "men" Decker spoke of wouldn't want someone as emotionally unavailable as me.
"I guess I don't." It was all the response I could muster while in my introspective stupor.
"Maybe you should start a list after all," he added, turning to face me again with an expression that was far more at ease. "'Not an asshole' would be a great number one."

Christine's 4.5 STAR Review!!!
When Samantha Towle introduced Ms. Natusch to me, I knew that it was going to be a book that I HAD to read immediately.  And I am so glad that I did.  UNDERTOW is a gem among the many new books out there and was so refreshingly original and different.  I was skeptical about it taking place on an Alaskan crab fishing boat but was immediately sucked right in to this beautifully unexpected and well written story about finding love and forgiveness.
I have to note that the cover is simply beautiful and the prologue was captivating to say the least.
It's been nine years since Aesa Fredriksen has last seen her father or stepped foot in her hometown in Alaska.  Aesa has decided to move closer to home for her residency as a doctor and to repair the broken relationship she has with her father and to face her fears and unease of her familial legacy of crab fishing in the Bering Seas.  Yes, there is a history there that you will learn of as you read about the estrangement with her father – the constant travels that took him away from her and her mother and her mother's death due to suicide because of the constant loneliness of being home while her father is away.  Because of all of this, Aesa is completely jaded about men and relationships and has built a wall around herself to protect her heart from any pain.  But like her father, Aesa is independent, driven and committed and we see her determination to try and repair her relationship with her dad as she agrees to work on the Norwegian Queen during busy crabbing season.
In an unexpected twist, Aesa meets Decker, a deckhand on her father's vessel, who challenges her way of thinking while being a genuinely nice and caring man – someone who listens, knows her and wants to protect her from the very start.  I found their connection and slow building relationship simply beautiful to watch.  The honesty and the lengths that Decker was willing to go to show this woman how much she means to him warmed my heart and touched my soul.  What I loved most about Decker was that despite Aesa's instant reactions to run from any emotions that he was always running TO it thus to her.  He was always willing to fight the battle.
With the constant danger of life on the sea and the differences with how Aesa and Decker see their futures, will they be able to find a compromise and life together?  Or will Aesa continue to run from her problems in fear that she will become like her mother and never find the happiness she so deserves?  Will Aesa be able to face her fears and gain the ultimate prize…love?
You will have to read this book to find out!
I will say that the author told a beautiful story where I imagined that I was in this book with the characters.  All the way down to the scenes in the Bering Sea where I felt the dangers – I imagined it all and felt the fears that Aesa felt and more.  And not only with this.  Some of these scenes throughout the book were so touching to me and so heartfelt – Amber did a great job weaving all of this into the story and eliciting such strong emotions from me.  This is not always done right but for this particular book and author – it was magnificent.  The drama and danger, the potential for loss of life were so realistic that I was gripping my kindle throughout my read.  I also fell in complete love with this cast of characters – each bond, each character adding a different dynamic to the story – I knew them all and felt as if I were one of them.  I also thought that this was done so well.
My hope for you is that you give this book a chance – it is so so different from the many books out there – the unique story, the beautiful and emotional journey and most especially the stunning writing sets it apart from the rest and you will not regret picking this book up and experiencing the heartfelt story of these amazing characters!
I look forward to reading more from this author and selfishly would love to hear more about the main characters and the secondary characters who have found their way into my heart and will not soon be forgotten.  It will be hard to let go 🙂
Thank you for an amazing read Ms. Natusch!
Favorite Quotes:
"I'll never let you fall again."
"You can't live your life through the eyes of the past forever.  You'll never be able to move forward with that fear tethered to you, holding you back.  Whatever it is that haunts you, you need to learn to either accept it or push past it.  You're too strong to let it bring you down.  Don't drown yourself in the sorrows of what has been."
"Disappointment and sadness don't have to be your life anymore.  You can choose to have more," he whispered…"You can choose me."
"…I am not going to leave you any more than I'm going to let you leave me."

If you're dying to know more about me, allow me to put you at ease. I'm a sharp-tongued, sarcastic cancer, who loves vegetable smoothies, winter storms, and the word 'portfolio'. I should NEVER be caffeinated, and require at least eight hours of sleep to even resemble a human being. At thirty-four, I just now feel like I can keep a straight face while saying the word "rectum" (which is actually a huge lie because I just laughed out loud while reading this to my husband). I live with my iPod firmly affixed to my body, drive too fast, and laugh/cry at inappropriate times.
I'm obsessed with urban fantasy… When I discovered that genre, I knew I had found my tribe. Now I write in that world because that's what the voices in my head tell me to do. And they are very, very loud 🙂