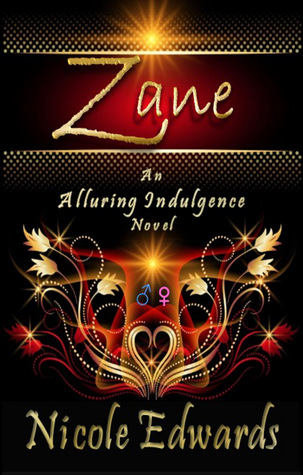 Enter for some amazing swag using Rafflecopter below!  Good luck!
---
5 STARS!!!
Synopsis
Vanessa Carmichael will never forget that horrible day for as long as she lives. With Zane fully on the mend from the brutal attack he suffered right in her very own yard, she knows she should be grateful, which she is. She also knows that walking away from Zane might be the only way to keep him safe. Despite her denial, V knows she can't trust her own heart, especially when it comes to the youngest Walker brother, but he's not the kind of man who will walk away when there is something he wants. He wants her even if it isn't safe for him, and she's not sure she is strong enough to walk away.
Zane Walker might have been brutally attacked and after months in the hospital, walked away with his life spared, but now that he's out of the hospital, he has only one goal in mind. Getting the girl. From the first time he kissed her, Zane knew V was the one for him. He also knew that getting her wasn't going to be as easy as he hoped. She's stubborn and the walls she has erected around her heart are nearly impenetrable. However, there's one thing about Zane – he never gives up. And he's not about to start now.
Can V learn to open her heart to the one man who is desperate to get past those walls she has erected, or will she walk away to protect him? How long will Zane allow her to deny what he knows is growing between them? Or is the only option to obscure the underlying emotions with spine tingling lust?
When V and Zane come together, smoke detectors go on the fritz, but when they bring Zane's best friend Beau into the mix, extra fire extinguishers are needed.
Warning: This book contains sexual encounters and graphic language that some readers may find objectionable, including, but not limited to: m/f, m/m, m/f/m, m/m/f encounters, anal sex, exhibitionism, and voyeurism. Contains graphic material that is not suitable for anyone under the age of 18.
Erotic Romance
Mature Audience
Denise's Review

I adored this book.  Ms. Edwards out did herself with Zane. She managed to tell Zane's story while further developing the other Walker men. Yes, ladies 7 hot big Texan men who Ms. Edwards masterfully gives each their own personalities.
Here is just a "taste" of this book and Ms. Edwards writing…
V didn't speak; she just threw her arms around his neck, pulling his head down to hers as her mouth met his. In a frenzy of tongues and teeth, Zane lost himself in her taste.
This book starts where Kaleb book 1 ends and tells an engaging story about Zane and the woman he so desperately wants, Vanessa (Zoey's best friend).
Zane and Vanessa (V) have a strong connection, one that the reader can feel. V is older than Zane but on many level more hesitant to lean into what she is feeling. Zane on the other hand accepts what he feels and is determined to get V to feel.
There two were so much fun to watch, hot, emotional and at times filled with suspense as yes the threat that book 1 ended with still lurks in the shadow! No, I will not tell you how it ends…. you have to read to find out.
The story weaves in scenes with each brother, Zane has a unique relationship with each of them and the scenes with all the men together make for some amazingly well written banter.  You can almost feel yourself surrounded by these men.  There is also a wonderful scene with the cast from Ms. Edwards other series – Club Destiny.
For those who already read Kaleb, yes you see him and Zoey and Gage. Oh, Gage readers of both Ms. Edwards series know him. Readers of Ms. Edwards Club Destiny series will love seeing Gage in this one. There are scenes with Gage that I guarantee will have your heart racing; one is very nice twist I hope will continue to play out at the series develops.
Ms. Edwards goes beyond the predictable in this story, sometimes relationships are messy, people's lives intertwine but they find a way to choose a happy that makes sense for them.
This book left me loving Zane, the youngest Walker brother and so looking forward to Travis book, no Ethan, no Sawyer, no the twins Brendon and Braydon, yes it truly left me wanting to know more about each Walker brother.  Oh and Gage yes please more Gage.
This book also left me wanting one more, Ms. Edwards please write a story of Beau, Zane's best friend!
As you can tell Ms. Edwards provides each man with their own personality drawing the reader in and making them want more.
If you have not yet read Kaleb and you like your books with heat (yes threesome and male male touching hot) we highly recommend this series.  Go pick up Kaleb book 1 and then jump right into Zane!
If you loved Kaleb what are you waiting for go one click Zane now, the younger Walker brother is not to be missed!
In The Alluring Indulgence Series, Ms. Edwards tells the story of one Walker man in each book while moving the timeline forward and continuing to endear these men in your heart.
I closed my Kindle with a huge smile on a face and excitement for what is up next for the Walker men!
About the Author
Nicole lives in Central Texas with her husband, kids and her two dogs. Although she has been writing since a very young age, she has recently ventured into the full time world of writing and is loving every second of it.
She is the author of the Club Destiny series and working on more projects at this time.
---
GIVEAWAY
Enter to win a Zane journal, Zane shot glass and an Alluring
Indulgence tote bag using Rafflecopter below.  Good luck!