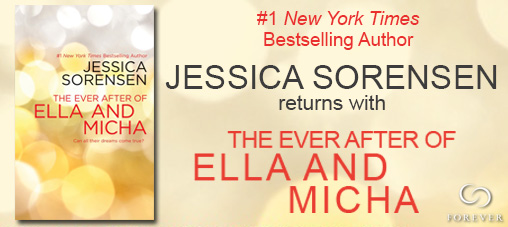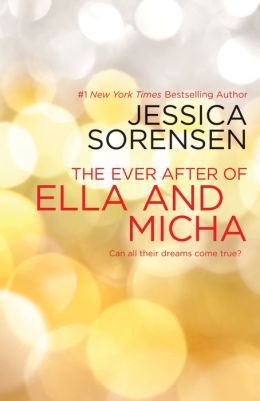 HAPPY RELEASE DAY to Jessica Sorensen and The Ever After of Ella and Micha!
Multiple chances to win below!  Good luck!
---
5 STARS!!!
Synopsis
From the #1 New York Times bestselling author of The Temptation of Lila and Ethan comes a story of change, hope, and unbreakable vows.
The day Ella has waited for is just around the corner. It's the day she'll marry Micha, the love of her life, the light that guided her out of the darkness. It looks like it will be the perfect Christmas-until an unexpected package arrives with a harsh reminder of Ella's past. Suddenly Ella doesn't feel as confident about her future. Can she really have a "happily-ever-after" if she's never even seen one?
Micha will stand by Ella no matter what she's going through-though he worries that she might leave him standing at the altar again. When he's offered a once-in-a-lifetime chance to tour with his favorite bands for three months, Micha knows he can't leave Ella behind. But can he ask her to uproot her life to join him on the road?
Now Ella and Micha must find a way to balance their fears, their dreams, and their love . . . if they ever want to hear wedding bells.
Excerpt
"Baby, come on. Let them be. They deserve a beautiful wedding not an elopement in a tacky fake church." Lila glides her hand up the front of his chest, stands on her tiptoes, and kisses his neck. Then she whispers something in his ear as she plays with his hair.

I'll admit they make a cute couple, especially now that Lila has this whole grunge thing going. Her blond hair is chin length and streaked with black that matches Ethan's hair. She's wearing jeans and a tank top that aren't name brand like everything she used to wear when we were living together. Her style goes well with Ethan's laidback look: his plaid shirt and faded jeans and a pair of sneakers that he's probably owned since he was sixteen. And Lila's average height allows her to nestle her head against Ethan's chest comfortably. Looking at them with the sunlight and my house in the backdrop, I find myself wishing I had time to draw them.

After a lot of kissing and whispering in Ethan's ear, Lila convinces him to stop complaining and he begrudgingly agrees that Vegas is a ridiculous idea and that Micha and I should get married in Star Grove.

"A week is not a lot of time to prepare a wedding," Lila declares, pulling her sunglasses over her eyes. "Not a real one with decorations, flowers, dresses, tuxes, and guests. God, I wish we had more time to plan this."

"And I wish you wouldn't take any time to plan it," I say, and when she frowns I sigh. "Sorry, I'm just not into wedding stuff." I round the car to the passenger side of the Chevelle, trailing my finger across a few dings and chips in the black paint that were put there when Micha intentionally crashed it into the snow bank.

Micha opens the driver door and steps back so Ethan can climb into the backseat. "It doesn't matter what kind of wedding we have," he says, "just as long as Ella's there with me. In fact, we don't even need dresses and tuxes. We could even be naked and standing in my backyard and I'd be okay." He winks at me over the roof of the car. "As long as we're together, I'll be happy and being naked would just be an added bonus."

This makes Lila giggle as she ducks her head and hops into the backseat with Ethan. I push the seat back, get in the car, and shut the door, then pull the visor down to block the sunlight.

Micha adjusts the driver's seat before he closes the door and starts the engine. "So is everyone ready for this?" He looks around at the three of us, but when his eyes finally land on me I know he only really cares about my answer.

It takes me a second to answer and he notices my hesitation and his expression starts to fall. But even though my throat feels dry I manage to say, "Of course." My voice trembles a little.

"Okay then." Giving me a small but slightly forced smile, he backs down the driveway and drives toward the highway, toward home where all of this started. Where Micha and I first met, first talked, first played, kissed, fooled around, danced, said I love you.

Where Micha and I began.
Christine's Review
Ella and Micha are one of my favorite couples of all time….maybe it's the way that Micha loves her so much and that he would do everything and anything for her, maybe it's the way he protects her and wants to help her overcome her insecurities, and maybe it's the way that he kisses her and everything else just disappears so that its just the two of them.  Whatever it is, this is a couple that will be very hard for me to say good-bye to as I always want to know what will happen next with them in their lives.
Starting this novella and remembering how it left off The Forever of Ella and Micha where Ella didn't show to her wedding and now reliving it through Micha's eyes is not only heartbreaking but hard and emotional.  In my mind, I am hoping beyond hope that Ella has a good reason because in my heart I knew that they were so ready for this next big step in their life.
When we find out the reason but also see Ella in a state where she expresses her uncertainties about her past, her struggles with depression and her fear of commitment, I want to cry for both of them.  Ella is still so broken and needs to learn about her past and more importantly learn about her mother to be able to move forward.  Ella needs to be able to forgive herself and to no longer put blame on herself.  She needs to realize her worth and that she is worthy of happiness and love from Micha.
Micha is her rock and her stability and he again proves this in spades in this book.
Without revealing what happens as this is a book that you will need to read to complete the series, I felt relief in my heart and mind to see Ella grow as a character in this book.  She doesn't run as was her inclination in the past but stands strong with her love for Micha to find healing in her mother's journals, talking to her dad and trying to find forgiveness within.
There were many scenes that put a smile on my face and I enjoyed reading the past and present POV's as it helped round out the story and make it fully complete.
This novella warmed my heart and the epilogue had me sighing out loud.  This is a couple that I will truly miss but it ended in such a good way that I know that whatever the future holds for them, that they will be together, strong as ever and with a love that is solid.
Great job as always Ms. Sorensen – I can't wait to see what you have for us next! <3
Favorite Quotes:
"Just you and me against the world," I whisper as tears drip from my eyes and down my cheeks.  He fixes a finger underneath my chin, slants my head back, and leans in to kiss me.  "Always and forever."
"I have everything I want right here," he says simply, and I can tell he means it.
"You own my heart."
About the Author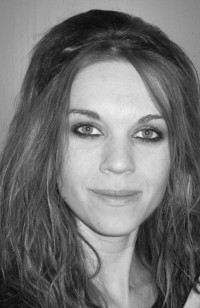 The New York Times and USA Today bestselling author, Jessica Sorensen, lives in the snowy mountains of Wyoming. When she's not writing, she spends her time reading and hanging out with her family.
---
MULTIPLE CHANCES TO WIN!!!
PUBLISHER GIVEAWAYS
Get Started on the Series and Read the Book that Started it All!!!! A paperback copy of The Secret of Ella and Micha!  Also enter to win an ebook copy of The Ever After of Ella and Micha! 
a Rafflecopter giveaway
  If that's not all enter for another chance to win an ebook copy and signed paperback copy of The Ever After of Ella and Micha!! a Rafflecopter giveaway
Book 1 – The Secret of Ella and Micha

Book 2 – The Forever of Ella and Micha

Book 3 – The Temptation of Lila and Ethan

Book 4.5 – PREORDER Lila and Ethan: Forever and Always coming December 24th!!