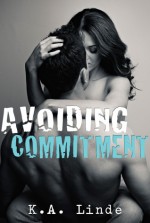 5 STARS!!!
Summary
Jack and Lexi never had a typical relationship. After 2 years without speaking, she receives a phone call that changes everything. He unexpectedly asks her to convince the new girl, Bekah, that he's ready to commit. Jack is calling now after everything they had been through because there is another woman. She can't believe it. Follow Lexi in this heart wrenching drama as she relives her past relationship, or lack thereof, with Jack, and not just in her own mind, but to his fiance-to-be. Throw in Bekah's hot brother who always seems to be in the right place at the right time, a past with more secrets to unravel than you can even imagine, and you get a recipe for disaster. Find out what happens to Lexi as she travels to Atlanta to get the closure she so desperately desires from Jack, and how the bumps of life seem to keep getting in the way.
Christine's Review
I came across this book a while ago when it first came out on Fictionpress.  All I can say is that I LOVE this book and these characters!  I want to know them and be friends with them (or really just date Ramsey! Sighhhh…..)
There was so much drama and emotion throughout this book.  I was literally on a roller coaster the entire time and could not get off!
Jack pissed me off with all of his games, lies and betrayal.  Maybe he does have feelings for Lexi deep down inside but couldn't show it or admit to it.  But it made me boiling mad that Lexi always came in 2nd place.
Jack and Lexi are a very complicated couple.  They could never be together because they were always with other people.  This didn't stop them from cheating – they were just drawn to each other.  Eventually after years of back and forth, Lexi FINALLY cuts him off.
And then comes the phone call from Jack where he asks for her help in convincing his currently girlfriend Bekah (grrrr!!!!) that he is a good guy and ready to commit.  WHAT?!  He actually convinces Lexi that she wants to help him and that she is the best person who knows his true character and she AGREES!!!  WHAT?!?!?!
And now we meet Bekah (the girl who I literally hate!) and Ramsey (her beautiful brother who I love!) and here is a book that is SO complex and crazy that it is really PERFECTLY AMAZING!  I had so many emotions throughout this book with all of the back and forth and angst.  I wanted to cry and scream!  What K.A. Linde did was create a story you will want to read over and over and one which will be hard to get over.  She is a gifted storyteller and I LOVED every part of this book and you will too!  Run and DO NOT WALK to get this book – you will not be disappointed I promise!
P.S>  Without giving anything away, I am and always will be Team Ramsey! <3
About the Author
K.A. Linde is an independent author and publisher who enjoys writing novels that keep you guessing to the very end. She wrote Avoiding Commitment in 2009. She studied political science and philosophy at the University of Georgia and received her Masters in 2012. She currently resides in North Carolina. She enjoys dancing in her spare time. She has written a sequel to this novel and plans to have it released as an ebook in the near future along with her future endeavors. She is currently working on a fantasy/romance titled The Affiliate and the 3rd book in the Avoiding Series.
Twitter @AuthorKALinde
Website http://www.kalinde.com