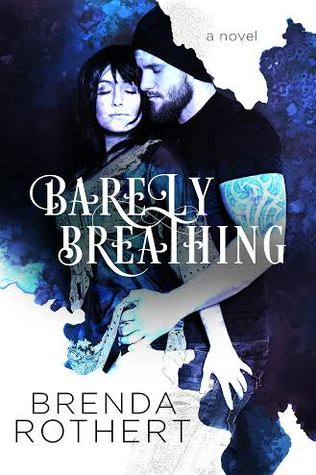 Barely Breathing

by Brenda Rothert
on November 10, 2015
Pages: 197
Buy on Amazon
Goodreads


People see what they want to see. A burly guy with tats and a permanent scowl is probably a criminal and an asshole, right? And I can't fault 'em, because in my case, they're right. My world revolves around righting the wrongs of my past. Atoning for my selfish stupidity. And it's enough.

Until I meet Viv – a woman who sees right through me. She's not scared or intimidated. A woman like her is way too good for a man like me. But life as I knew it won't be enough anymore. I realize now that before I met her, I wasn't really living. Hell, I was barely breathing.
Kane and Viv stole my heart! From almost the moment I opened Barely Breathing, Ms. Rothert had my heart pounding in my chest!
The moment Viv meets Kane is  a powerful one, laced with emotion and fear (not of Kane… nope not telling – read the book so good).
Viv feels a deep attraction to Kane and I loved her questioning why, especially given the circumstances to which they meet.
As Kane and Viv start to give into their attraction, Kane hesitancy made sense for this man just moving through the motions in life.  I adored how Viv opened him up, how being with her awakened him, how Kane felt for what seems like the first time in years.
Kane pulling away truly spoke to a man who thinks he isn't good enough, the moment he lets it all out was so well done and Viv's response was so touching.
Viv's acceptance slowly turns into some pushing as she truly feels Kane is entitled to so much more from life. This played out so well and keep me engaged in the book.
This book is told in alternating POV's. I loved hearing from both Viv and Kane as they come to this relationship with very different backgrounds.
Kane's past though dark, was touching, at times my heart broke for his man who didn't think he was allowed to be happy, and although this plays into some drama at the end that had me wanting to throw my kindle, it was well played out and true to the story told.
This book had by far one of the best epilogues I have ever read with a masterfully change of POV, Ms. Rothert elevated Kane's character development in way I hadn't expected, not only did it tear me up, it warmed my soul!