Synopsis
They agreed on three months…but their love knew no boundaries.
Jack McLachlan is a winemaking magnate and easily one of Australia's most eligible bachelors. His success and wealth make him no stranger to the complications of romantic relationships and that's why he goes to extreme measures to avoid the hassle. He prefers simplicity in the form of a beautiful female companion with no strings attached. He arranges relationships like business deals and they're always the same. No long term relationships. No real names.
It's his game and his rules. He's content to play as usual, but when Laurelyn Prescott enters his life, his strategy must change because this player is like none he's ever encountered. His world is turned on its head after he begins a three month affair with the beautiful American musician. Nothing goes according to plan and as he breaks more and more of his own rules for her, she's exceptionally close to becoming something he never thought possible. His ultimate game changer.
Not recommended for younger readers due to sexual content and language.
---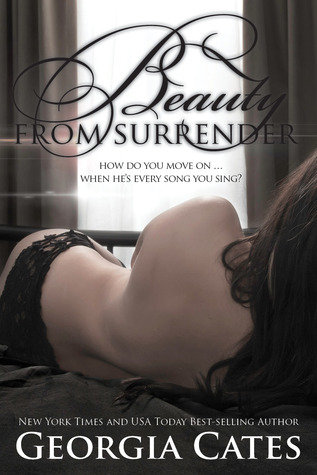 Synopsis
How do you move on when he's every song you sing?
After Laurelyn Prescott walks away from the love of her life, she returns to Nashville to pursue the only dream she has left. Determined to find a distraction from the pain of losing Jack Henry, she immerses herself in her music. But with her old life comes old acquaintances and new expectations. When Laurelyn refuses her record producer's outrageous demands, she finds herself without a career—until an unforeseen opportunity presents itself. From there it's a rocket ride straight to the top where Laurelyn finds the success she's always dreamed of. Will it be enough to bring her the happiness she so deserves, or will the absence of Jack Henry leave her wanting more?
Jack Henry McLachlan never expected to fall in love with Laurelyn Prescott—but he did. After he foolishly let her slip through his fingers, he spends three months searching for her, but their reunion doesn't come easy. The woman he finds isn't the same one who drifted away without a goodbye. No longer an insecure girl on an Australian adventure, this Laurelyn is a successful musician with a promising career. Her dreams are becoming a reality, and Jack is terrified his American girl won't have a place for him in her new life. With only a month to convince her otherwise, will it be enough time to make her visualize a life beyond the glitz and glamour, a life that includes him?
---
4.5 STARS!!!
So those of you who know me you know I am not a big fan of cliffhangers and that makes it no surprise that I waited to read these until both books were released; I have to say I am so pleased with this decision!
These two books together made for a wonderful weekend reading event; I thoroughly enjoyed Laurelyn and Jack Henry's journey.  These were the kind characters that kept me thinking about them long after I closed my Kindle.
Book 1 Beauty from Pain introduces the reader to Jack McLachlan a wealthy Australian winemaker who does not do relationships, he does "arrangements." Agreeing to have women as his companion for a set amount of time and also making it clear they do not share their true identities with each other; their time together is about enjoying each other company and moving on when it is complete.
When Jack sets his eyes on Laurelyn Prescott, he is drawn to her.  Ms. Cates does a wonderful job showing Jack's determination to get Laurelyn to agree to spend time with him.
As Jack spends time with Laurelyn the author makes it clear that this actions toward her are different than those who have shared this arrangement with Jack in the past; little things, big things and when these two encounter others the description of the emotions Jack is feeling makes it clear to the reader that this is different for him.
It is no surprise given how I opened my review that book one ends with a cliffhanger so I strongly recommend that when you start this book you have Beauty From Surrender Book 2 already loaded on your Kindle.
Book 2 Beauty From Surrender immediately pulls the reader back in, you feel Laurelyn's heartache as she struggles to deal with her love for Jack and what she thinks is lack of love in return.  As for Jack well watching him struggle to process his love for Laurelyn and his lack of knowledge of how to find her will keep you gripping your Kindle.
Both these books did a wonderful job using secondary characters to build the main characters and to highlight relationships. I adored Jack Henry's mother Margaret and some of the interactions with Jack's brother Evan made laugh out loud moments.
I am not going to tell you how the authors brings these two together or the struggle it takes for them to embrace that the heart wants but I will say the end was beautiful and so well done!
I am looking forward to the third book in this series; again book 2 has a very happy so do you don't need to wait for book 3 to enjoy Laurelyn and Jack's story.
I am also hoping for more books about some of the wonderful secondary characters Ms. Cates developed in this book.
Find More Information on the Author here:
Beauty from Pain
Beauty from Surrender