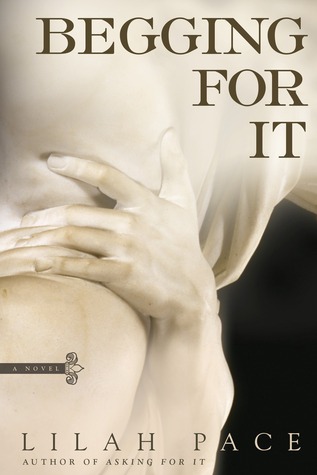 Begging for It

by Lilah Pace
on September 1, 2015
Pages: 352
Buy on Amazon
Goodreads


The provocative author of Asking for It once again explores the dark side of erotic obsession, and the secrets that make it as dangerous as it is irresistible.

Some secrets should only be shared in the dark.

Jonah and Vivienne's erotic bond—living out raw scenarios of captivity and force—began as no-strings sex between strangers who shared the same desires. Now the intimacy between them is turning into love, but it's a love built on fantasies so extreme that exploring them makes guilt inescapable. But the risks they're taking are far more dangerous than they'd imagined.

A stalker is terrorizing the city, and one of Jonah's ex-lovers names him as a potential suspect to the police. Standing by a man under suspicion could cost Vivienne everything. But when Jonah's stepfather takes advantage of the scandal to seize control of the Marks family fortune, Vivienne is drawn into her lover's broken family and twisted past. Only then will she learn how dark the truth really is...
I couldn't wait to get my hands on Begging For It as I LOVED LOVED LOVED Asking For It! This book was just as sexy as book 1 but the author took it a step further as the reader is taken on a journey with these characters as they see what more there is outside of their "game", that their feelings for each other are based on more than just hot sex but deep emotions and a connection that can't be denied.
Now while I enjoyed the conclusion to Jonah and Vivienne's story as well as the closure to their issues, I wasn't as engaged in this story as I was the first. Still well written, there was a lot of back and forth that I felt was too drawn out and just for the sake of drama. I enjoyed both characters standing up to their fears and showing their strength. Their growth and healing completely touching my heart that felt so real and true to the characters created. Being able to compromise and meet your partner in all facets of a relationship is very important and this couple worked hard to get there.
I applaud this author for taking such a subject matter and writing about it and making us readers "beg" for it. Well written, sexy and exciting, I definitely encourage readers to pick up this series and experience the wonderful writing of a new author I look forward to reading more from.
♥READ THE SERIES♥
Book 1 – Asking for It
Book 2 – Begging for It