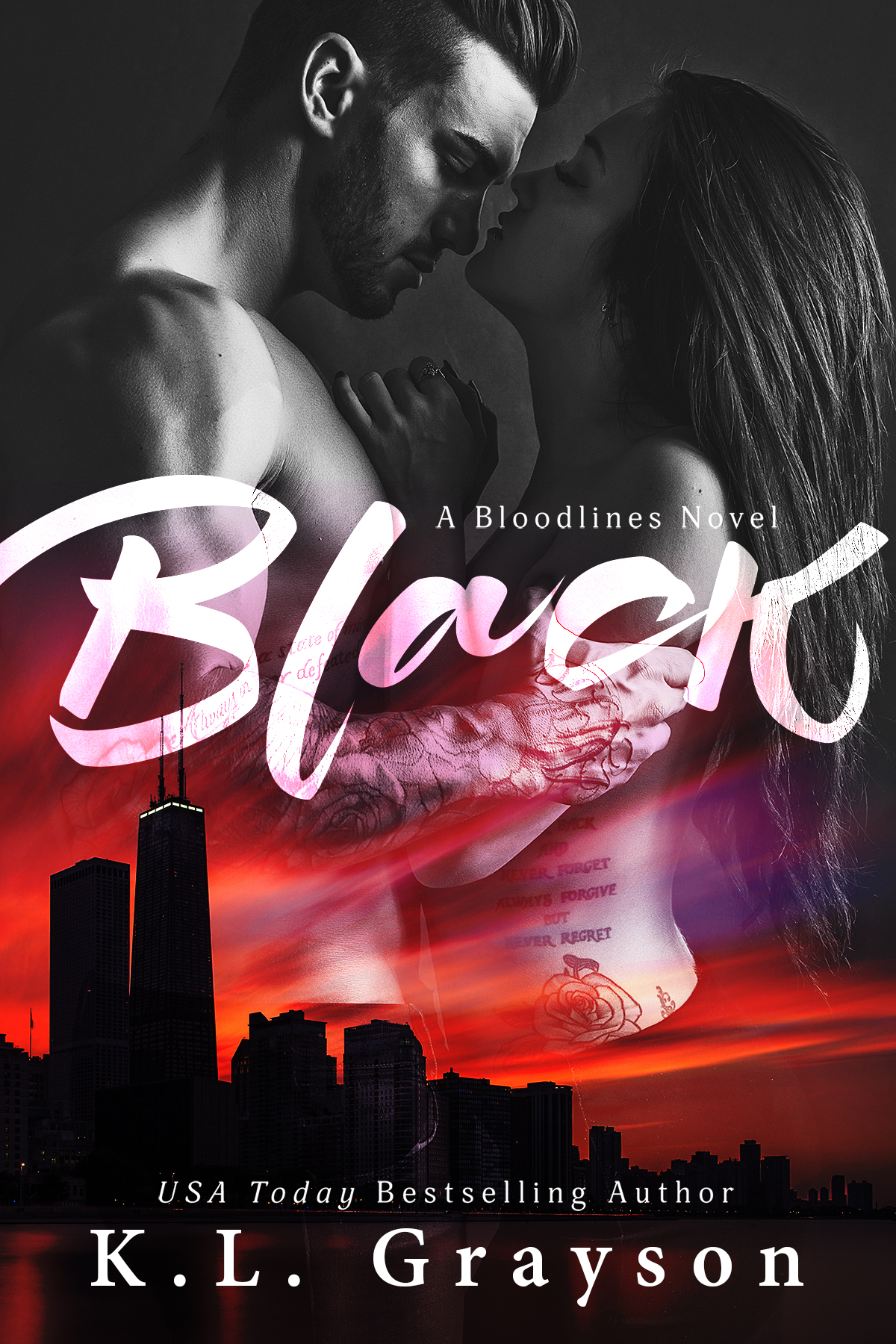 Black

by K.L. Grayson
on June 29, 2017
Buy on Amazon
Goodreads


Family.
Everyone has one.
Some are close.
Some are dysfunctional.
Some are simply gone.

Nine-year-old Shae Black entered the Witness Protection Program after the murder of her father, mob boss Luca DiMarco. New name. New identity. And a ready-made family that had no idea who she really was.

Fourteen years later, a letter from a ghost thrusts Shae back into the life she was forced to leave behind. As secrets unravel, revealing unexpected truths, Shae sees an opportunity to avenge her father's death by destroying patriarch Sal Ambrosi, the man responsible for her father's murder. Getting to the heart of the family will be difficult, but nothing and no one is going to stop her—not even the heirs to the Ambrosi family empire.

She's prepared for the two brothers, Dante and Rex, to put up a fight, but she isn't at all prepared for the danger they will bring to her life and her heart.

One will love her.
One will hate her.
One will vow to protect her.
One will vow to kill her.

All in the name of family.
I love a good mafia story and K.L. Grayson nailed it with Black!
Black is the story of Shae Black who has come back to Chicago after being gone for 14 years living with her adopted family. Shae is searching for answers about her real family—answers to questions she has a hard time remembering because they are buried deep in the dark recesses of her mind.
Enter Rex and Dante Ambrosi—brothers who have a father in the business. Dante and Rex are far removed from the family business and like it that way because of circumstances from their youth.
Rex meets Shae unexpectedly and sparks fly instantly and what is meant to be a fun, hot one-night stand becomes more as feelings grow and the chemistry is undeniable.
I have to tell you that what I love about books like these are how they stand out from the crowd—sexy, suspenseful, mysterious and just really well written. I couldn't put this book down.
This book kept me on the edge of my seat and when the readers find out the answers to the past just WOW! You will be shocked to the core and won't be able to turn the pages fast enough to get to the very end.
While I wanted more information on the families itself and the business I have a feeling that there will be more to come and I am very much looking forward to the MORE!
Told in dual POV's so the reader gets into the mind of these amazing characters, Black is sexy, sweet, and thrilling—readers looking for different, for something memorable—should pick up this book and hang on for the ride!