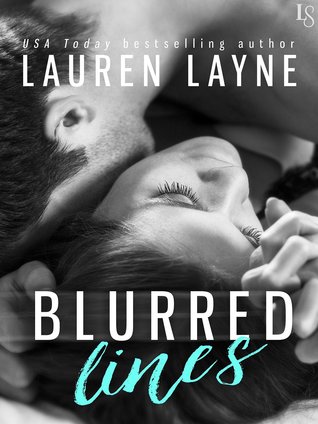 Blurred Lines

by Lauren Layne
on August 25, 2015
Pages: 221
Buy on Amazon
Goodreads


In a novel that's perfect for fans of Abbi Glines and Jessica Sorensen, USA Today bestselling author Lauren Layne delivers a sexy take on the timeless question: Can a guy and a girl really be "just friends"?

When Parker Blanton meets Ben Olsen during her freshman year of college, the connection is immediate—and platonic. Six years later, they're still best friends, sharing an apartment in Portland's trendy Northwest District as they happily settle into adult life. But when Parker's boyfriend dumps her out of the blue, she starts to wonder about Ben's no-strings-attached approach to dating. The trouble is, even with Ben as her wingman, Parker can't seem to get the hang of casual sex—until she tries it with him.

The arrangement works perfectly . . . at first. The sex is mind-blowing, and their friendship remains as solid as ever, without any of the usual messy romantic entanglements. But when Parker's ex decides he wants her back, Ben is shocked by a fierce stab of possessiveness. And when Ben starts seeing a girl from work, Parker finds herself plagued by unfamiliar jealousy. With their friendship on the rocks for the first time, Parker and Ben face an alarming truth: Maybe they can't go back. And maybe, deep down, they never want to.
I truly enjoyed Ben and Parker's story in Blurred Lines.
This one asks… Can a guy and a girl really be "just friends"?
I have to say I can't remember the last time I read a m/f friends to lovers romance as I tend to read this trope more in the m/m space but this one delivered on this question in spades!  Parker and Ben truly are the best of friends when we meet them as 24 year olds who have been friends since college.
Ben and Parker have an adorable banter.. well almost short hand because they have been friends, best friends for so long. Witnessing this bond spill over into sex put a huge smile on my face:
"Sex isn't like swimming, Parks. You don't have to wait for thirty minutes before diving in."
"I can't have sex now. What if I get….rumbly."
Ben… poor Ben… this poor man didn't know what hit him.  He was used to random hookups, women he rushed out of his bedroom. I loved the easy way he has with Parker, how he just falls right into the comfort of sex with someone he cares deeply about.
This quickly gets "real" as these two are so in tune with each other.  This emotional connection gets deeper from the moment they touch:
"Ben and my no strings attached relationship? Yeah. Turns out that there are suddenly strings after all. And I'm completely tangled in them."
I loved that after the physical, they just returned to their comfortable space! Because that's true love, the physical and the emotion. These two just built the emotional connection first!
At about 75% I was very mad at Parker…. I did love the use of her Mom during a number of scenes both her voice and of her character.
Despite wanting to strangle Parker, this books goes get to a place that made me smile.
I loved Ben!