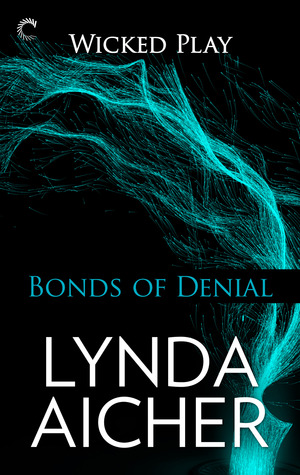 Book five of Wicked Play
It's been twenty years since Rockford Fielding's father punished him for kissing another boy. Now a grown man with a military career behind him, Rock continues to deny his true desires, even while working security at The Den, the most decadent sex club in town. But after a year of watching gorgeous Carter Montgomery come and go on the arms of other men, Rock can no longer resist the cravings he's denied for so long.
Carter has just four months left on his contract with an escort agency, and he doesn't know whether to feel relieved or afraid. Being an escort is all he knows. Adding to his confusion is the way his latest client, the sexy but stoic Rock, makes him feel things he hasn't wanted in years.
One charmingly awkward date turns into two and soon the men are meeting off the clock. But with Rock in the closet and Carter unsure how to pursue a real relationship, how can they build a future both in and out of the bedroom?
89,000 words
I read this book without reading book 1 – 4 so no worries jump right in!
Bonds of Denial tells the story of ex-miltary man Rockford "Rock" Fielding and Carter Montgomery, a male escort. Books about escorts don't always work for me but this one did; I truly enjoyed Rock and Carter's journey to happy!
The first meeting between Rock and Carter instantly pulled me into this story. It is clear that Rock is not comfortable in his own skin and Carter's desire to help with that kept me wanting more.  My heart broke for Rock and his inability to accept himself.
I truly loved the author's portrayal of Rock's struggle early on in the book and I adored how Ms. Aicher emphasized to the reader how this developing relationship was different for Carter (and I love the very quick departure from client to dating).
As things developed, I really did love Carter making it clear that this was different for him, as I said I don't always love escort books and I think this piece was so critical.  When the reader is dealing with a character who has sex for money, I feel it is imperative that the author show how this relationship and then how this physical contact is deeper.  Ms. Aicher did that in spades, Carter says it, Carter shows it, sometimes Carter even regresses as he feels unworthy of Rock.  And the author also emphasizes this with the use of a secondary character Tyler, a former escort as well, who is a friend to both Rock and Carter. Tyler truly added to this story.
Carter questioning himself was so well done, watching what at first appears to be a confident man, to one questioning himself, to one questioning his place in the world, to one questioning the connection he is building with Rock all felt so true to the character, and had me wanting Carter to embrace the happy before him.
As a reader, I think it is easy to see that at some point Carter's "profession" will affect the deepening and growing relationship these two men have; I have to say I loved how this was handled, it felt true to the men, and was truly powerful.
The use of Carter's "hobby" for the book's resolution and Rock's acceptance of himself was beautiful! The reader is painted some mental images of Rock that are haunting and the use of them is something I hope bleeds into real life one day (it makes sense when you read the book).  And it made for an end that left me smiling from ear to ear.  I know these two men have found a happy that works for them, one that has them together and each with a career that completes them.

I love to read. It's a simple fact that has been true since I discovered the worlds of Judy Blume at the age of ten. After years of weekly travel as a consultant implementing computer software into global companies, I ended my nomadic lifestyle to raise my two children. Now, my imagination is my only limitation on where I can go and my writing lets me escape from the daily duties of being a mom, wife, chauffeur, scheduler, cook, teacher, cleaner, and mediator.
If writing wasn't a priority, it would never get done.