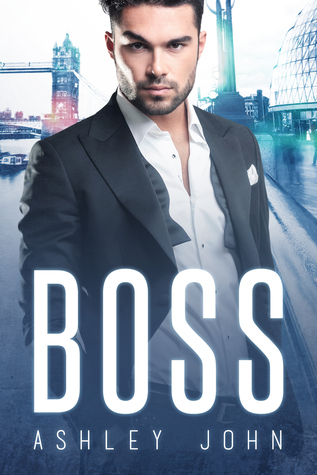 Boss

by Ashley John
on July 15, 2015
Pages: 334
Buy on Amazon
Goodreads


After years of travelling the world using his trust fund, college-dropout Joshua Silverton returns to London to discover two shocking truths: his estranged and wealthy father has been dead for over a year and he left his fortune to a total stranger. Joshua soon meets the man who stole his inheritance and even though he expects to hate Ezra Steele, he can't ignore the strange attraction he suddenly feels towards him.

Bill Silverton saved Ezra Steele from his troubled past when he signed Silverton Tower over to him on his deathbed. Ezra now has the house, the business, the cars, the money and a different man in his bed every night. It's a life he wants to cling to, so when Bill's gorgeous son unexpectedly turns up and demands he hand everything back, his life is turned upside down in more ways than one.

A need to finally prove himself to his dead father forces Joshua to challenge Ezra but will he be able to ignore the attraction in order to be ruthless? Ezra tries to keep his enemies close by getting Joshua into his bed but as history catches up with him, he is forced to face himself. They are both running from their past, so in a battle between head and heart, Joshua and Ezra must choose what is more important – money or each other.

____

Words: 98,000

This is a standalone gay romance novel (no cliffhanger). Contains steamy sex between a tattooed traveller and a sexy CEO.
Boss is the story of trust fund baby Joshua Silverton and Ezra Steele, Ezra being the man who Bill Silverston, Joshua's father, took under his wing.
Joshua never wanted to be part of the family business, he took off to travel the world not speaking with his estranged father for years.  When a family event brings him back to London, Joshua's world is turned on end.
The "how" Joshua learns of his father's dying wish was well executed.  And it tied right into the attraction between Joshua and Erza; something the reader could feel from the moment these two meet.
Joshua finding his way inside the family business made me smile as this young man found his path; one that wouldn't have worked if it was not for his travels around the world.
Mr .John did a great job with Erza, this complicated man had a past that pulled at my heart.
I adored witnessing these two men both see that love is more powerful than all the money in all of London.
This was my first book by Ashley John and I look forward to watching him grow as an author.
I have come to learn there is a sequel to Boss titled Steele and I very much look forward to reading it.
Having said that, please know this is a complete story, no cliffhanger and a happy that made me smile!
Readers should be warned that this is a book written by a British author about British men so some of the language may be different.