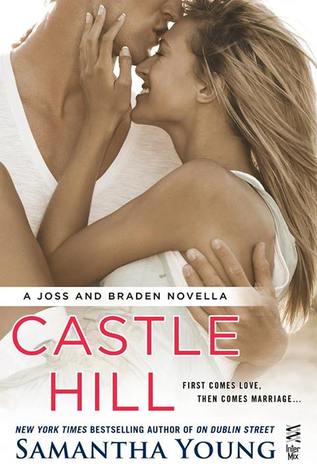 Happy Release Day to Samantha Young and Castle Hill!
Enjoy a dual review from Denise and Christine below!
---
5 STARS!!!
Synopsis
Braden Carmichael never imagined he'd fall as hard and as fast as he did for Jocelyn Butler. He also could not have anticipated how difficult it would be to convince her to give in to love. But now that he has her, he's never letting go. He's got it all planned—the passionate proposal, the dream wedding, the sexy Hawaiian honeymoon—even the perfect family they'll start.
After trying to flee from her painful past, Joss is finally allowing herself to embrace the future. But when things start moving faster than she anticipated, she finds herself panicking over something Braden can't understand. After everything they've been through, Joss is sure that their love can survive even her worst fears. But, this time, she may push Braden too far—and risk losing everything all over again…
Denise and Christine's Review
D:  Ok first if you have not read On Dublin Street one of our favorite books on 2012, stop reading this review and go 1-click On Dublin Street! Braden Carmicheal is must read!   Castle Hill is novella about Braden Carmicheal and Jocelyn Bulter from On Dublin Street; opening this book felt like visiting with old friends and it reminding me why I loved On Dublin Street and Ms Young's writing.
C:  I couldn't agree more Denise….I LOVED On Dublin Street and to be reading about Joss and Braden again made me SO HAPPY!!  Ahhhh!!!!! 🙂
D:  As the blurb says you see a longer version of Braden's proposal; then you get their wedding and honeymoon is Hawaii.
C:  OMG the proposal put a HUGE smile on my face…could Braden be any more romantic?!
D:  Ms. Young did a wonderful job making all of these feelings so Braden and Joss.  It was so much fun to watch these two interaction, to understand each other and to love each other completely in the opening of the book.
C:  Braden is SO good to Joss and he does anything and everything to make her happy.
D:  But as the end of On Dublin Street hints Braden knows there are things about a future together that still shake Joss to her core; when faced with the very issue sooner than either expected can these two survive; is love really enough?  Well, I will not tell you as I want you to experience the journey as I did, raw, powerful and packed with layered emotion.
C:  And what a journey it was – I loved seeing how things would work out with Braden and Joss as I truly believe that they have grown so much as individuals and as a couple since we met them in On Dublin Street.  This couple need to learn that as a married couple that you need to work things out, not run and that in life nothing and no one is perfect, mistakes will be made…but as long as we try and communicate, love will always conquer all.
D:  I will say I adored the use of Braden's backstory to bring to light that yes everyone is human and we all struggle with repeating the mistakes of the past.  Joss' pain over the past losses is again something the readers heart will break over. And Mr. Carmicheal's use of a piece of the past in the end touched my heart deeply.   Oh and the title of this book was woven wonderfully into the story! It was used in the end to open dialogue and to show the reader just how far Joss has come. Since book 1 and the blurb make it clear, I will say I adored this glimpse into the lives of Mr. and Mrs. Carmicheal and I hope to see them in the background as this series moves forward!  I am an anxiously awaiting Before Jamaica Lane (ODS 3) and Fall from India Place (ODS 4) as these characters have so worked their way into my heart!
C:  Again, I couldn't agree more Denise!  I simply LOVE Ms. Young's writing – it's so emotional and so completely touching that you can feel it to your very soul.  Yes I cried in the wedding, was fanning myself at all the hot scenes and felt sadness in my heart when this beautiful couple faced their issues.  But this alone proves time and time again why Ms. Young is simply a brilliant writer and I will read everything and anything she writes.  I also can't wait for more to come! Job well done!  <3
About the Author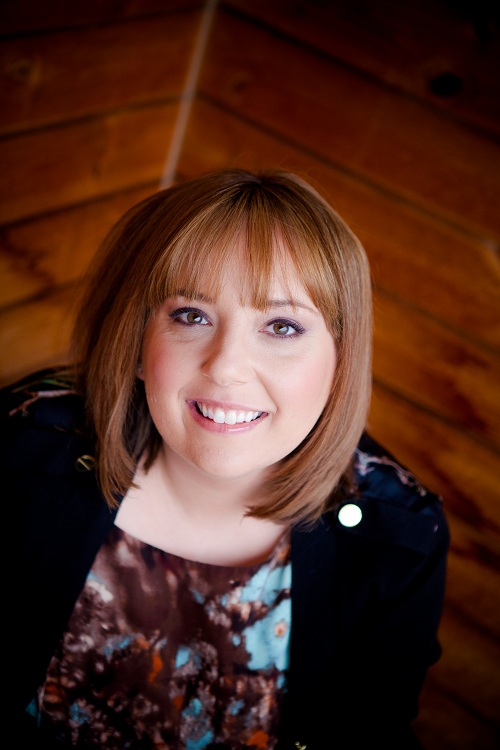 Samantha Young is a New York Times, USA Today and Wall Street Journal bestselling author from Stirlingshire, Scotland. She's been nominated for the Goodreads Choice Award for Best Author and Best Romance for her international bestseller ON DUBLIN STREET. ON DUBLIN STREET is Samantha's first adult contemporary romance and has sold in twenty-three countries.
For more info on Into the Deep visit the official blog http://intothedeepseries.blogspot.co.uk
For info on her other books visit www.samanthayoungbooks.com
Book 1 – On Dublin Street

Book 1.5 – Until Fountain Bridge

Book 2 – Down London Road

Book 3 – PREORDER Before Jamaica Lane

Book 4 – PREORDER Fall from India Place