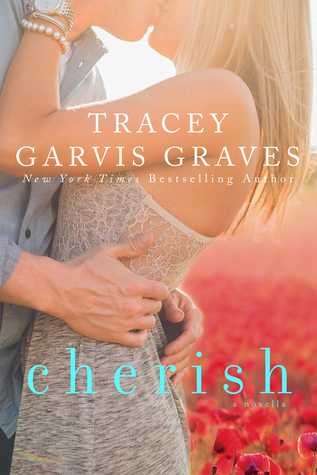 Cherish

by Tracey Garvis-Graves
on October 28, 2014
Buy on Amazon
Goodreads


Fans of Covet by New York Times bestselling author Tracey Garvis Graves will be delighted by this novella-length sequel.

When Daniel Rush wakes up in the hospital after suffering a gunshot wound to the head, the last person he expects to see at his bedside is his ex-wife Jessica. Their marriage disintegrated after the death of their infant son Gabriel, and Daniel gave Jessie what he thought she wanted: the freedom to start over with someone else. But Daniel never updated his emergency contact information, and Jessie is the one who receives the call with the devastating news.

Daniel was Jessie's one true love. Together since college, Jessie had dreams of raising a family with Daniel, and growing old together. When Gabriel died, Jessie buried those dreams with her beloved son and shut everyone out, including Daniel.

Daniel faces months of grueling rehabilitation and he's going to need some help. Jessie is the last person anyone expects to volunteer, but this is her one chance to make amends, giving her and Daniel a shot at getting things right this time.

The road to recovery will be long and arduous. But with Jessie leading the way, Daniel just might be able to get his old life back.

Daniel knows how to covet. But can Jessie help him remember how to cherish?

*Please note that this is a novella-length sequel. Reading Covet before Cherish is highly recommended in order to enhance your reading pleasure.
People who know me well know I ADORE Tracey Garvis-Graves. She had me fan girl over her since On the Island. Covet was a 5 star read for me – you can read my review HERE.
As this was a novella, this review will be a little on the shorter side as I don't want to give away too much of the story.  What the story is about is stated in the blurb itself.
I loved Daniel Rush in Covet. He won my heart immediately and I had high hopes that Daniel would receive his own story and Tracey did not disappoint.
After Covet ended, I was left with a broken heart for Daniel. The marriage of Claire and Chris remained intact as it should have but I felt bad for Daniel who was the one left alone with a broken heart.
In Cherish, Daniel is hurt in the line of duty and his ex wife Jessie is the one who helps him during his recuperation process. Not in a good place, Daniel will go through a very difficult and trying time getting out of the dark and depressing state of his mind while dealing with his injury.
Admittedly, it was hard for me to see him so weak; it broke my heart for him even more. But what I loved about this story was how Jessie stayed by his side realizing how much Daniel did for her in her darkest moments and I hoped beyond hope that she would be able to do the same for him; to do even MORE to help him fight to bring him back mentally, emotionally and physically.
The journey that this two take will be a hard one but I have to say that the epilogue gave me goosebumps and put a smile on my face 🙂
Heartwarming and emotional…this is a beautiful second chance love story and a HEA that this man with a beautiful heart deserves.
♥READ THE SERIES♥
Book 1 – Covet
Book 1.5 – Cherish