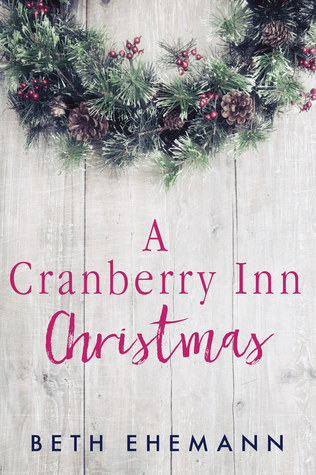 A Cranberry Inn Christmas

by Beth Ehemann
on November 22, 2016
Buy on Amazon, Buy on B&N, Buy on iTunes, Buy on Kobo
Goodreads


Christmas at the Murphy household has always been a big deal, but with her daughters getting older, Kacie Murphy is feeling a bit sentimental, so she decides to give her family the perfect Christmas.

Plans of cookie baking, sleigh ride taking, and snowman making are quickly put in jeopardy when Kacie receives devastating news—her mom has sold the beloved Cranberry Inn.

Not one to let his wife stay sad for long, hockey hunk and husband extraordinaire, Brody Murphy, hatches the ultimate surprise to save Kacie's perfect Christmas.

When fate and the weather threaten his plans once again, Brody, Viper and Andy might just have to phone in a favor to Santa himself to save Christmas at the Cranberry Inn.

*This low-angst, heartwarming novella of family and Christmas is the final farewell of the Cranberry Inn gang that readers have grown to love over the years.
Ok first A Cranberry Inn Christmas is NOT standalone. Second it is so rare for me to love a novella length book but I LOVED this one!
I think because it was a look at characters I adore, ones who have taken residence in my heart. This book was a visit with them, a look into their happy during Christmas and as life changes around them.
This book being told in multiple POVs was so perfect! Though it is mostly Brody and Kacie's, I loved hearing from Andy (Bordy's agent), Viper (Brody's teammate) and Michelle (Viper's significant other).
If you have read Ms. Ehemann Cranberry Inn series you will love this book. It will make you feel, it will make you fall even more in love with Brody, Viper and Andy (the male leads) and it will make you smile that their Christmas is filled with love, great friends and great family even as life offers up a few challenges.
NO worries about drama, this book is not that drama filled. It is about happy, and continuing to build that happy when life is just life. This book keeps it so real! You see and feel the struggles professional hockey players face, yes they make a nice living but that comes at a cost, the big one being time away from their families and trying to be present for major milestones (really cute scenes around this and one where Viper had me laughing out loud).
It is not all hearts and roses and yes sometimes you cry and sometimes you find an alternative path but being committed and wanting to build a forever love, well this is all that and them some!
Thank you to the author for this amazing series, this cast I adore, and this final look at happy for all of them.
IF you have not read the Cranberry Inn series, go 1click Room for You and binge read this wonderful series over the holiday season.
The Cranberry Inn series, Room for You, Room for More and Room for Just a Little Bit More is the story of Kacie and Brody; Cement Heart and Wild Heart is Viper and Michelle (singe Mom), Even the Score is Andy (single Dad) and Dani.
A Cranberry Inn Christmas is a fabulous companion novella to all these books! (as listed in the reading order).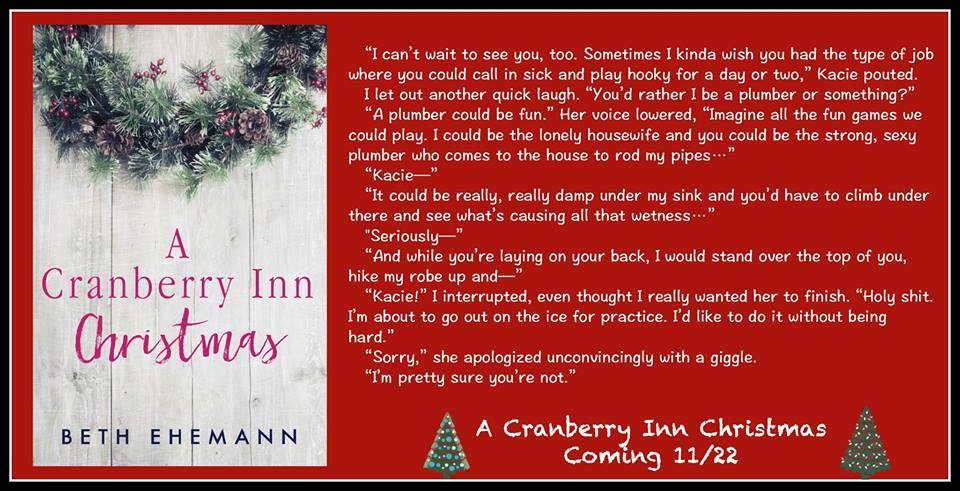 ♥READ THE SERIES♥
Book 1 – Room for You
Book 2 – Room for More
Book 2.5 – Room for a Little Bit More