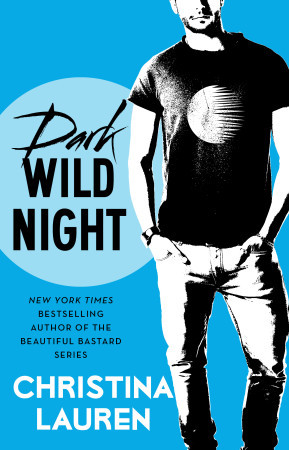 Dark Wild Night

by Christina Lauren
on September 15, 2015
Pages: 338
Buy on Amazon
Goodreads


What happens in Vegas, stays in Vegas.
But what didn't happen in Vegas seems to follow them everywhere.

Lola and Oliver like to congratulate themselves on having the good sense to not consummate their drunken Las Vegas wedding. If they'd doubled-down on that mistake, their Just Friends situation might not be half as great as it is now.

... Or so goes the official line.

In reality, Lola's wanted Oliver since day one—and over time has only fallen harder for his sexy Aussie accent and easygoing ability to take her as she comes. More at home in her studio than in baring herself to people, Lola's instinctive comfort around Oliver nearly seems too good to be true. So why ruin a good thing?

Even as geek girls fawn over him, Oliver can't get his mind off what he didn't do with Lola when he had the chance. He knows what he wants with her now ... and it's far outside the friend zone. When Lola's graphic novel starts getting national acclaim—and is then fast-tracked for a major motion picture—Oliver steps up to be there for her whenever she needs him. After all, she's not the kind of girl who likes all that attention, but maybe she's the kind who'll eventually like him.

Sometimes seeing what's right in front of us takes a great leap of faith. And sometimes a dark wild night in Vegas isn't just the end of a day, but the beginning of a bright new life...
Dark Wild Night is told in alternating POV's and I loved being able to hear from Lola and Oliver. "Loliver" is such an adorable name for these two, who after this quickie marriage and divorce in Vegas, become close friends.
I adored the banter between these two, witnessing this deep friendship turn to more, well more like Lola and Oliver finally admitting what everyone else could already see (both the reader and the supporting characters).
Here is an example of the banter:
"You're so small."
Lola laughs, looking down at our hands. "I am not, you're just a giant. Is that how all men are made in Australia?" She tilts her face up to mine. "I might have to plan a visit and go hunting."
"You're cheeky tonight," I say, reaching with my free hand for the bowl of popcorn in her lap, and shift my eyes to the television.
But I can feel the way her eyes linger on me, and can't resist looking back at her face. We're so close, shoulder to shoulder. Out of the corner of my eye I catch the jerking rise and fall of her chest as she breathes.
"Still picturing me in my boxers?" I whisper.
"Is it that obvious?" she says. There's a hint of a smirk on her lips, but her cheeks grow warm and pink. She clears her throat.
Oliver, a comic store owner and Lola an artist have to much in common; they truly understand each other and yes sometimes communicate in a language all their own. 
The use of Lola's creative ability also made for a memorable and grin from ear to ear scene:
 "Draw me."
My heart inflates
inflates
inflates
explodes.
"It's no big deal, Lola. You're an artist. And I realize I'm a bit of a demigod." He winks and then ducks to take another milky bite of cereal.
Do I want to draw him? Hell yes, and real talk time: I do it all the time. But usually from memory, or at the very least I do it when he doesn't know what I'm drawing. The idea of having unfettered visual access to that face, those hands, the ropey arms and broad shoulders . . .
"Okay," I squeak.
Oliver captured my heart. I loved his always wanting what was best for Lola. I loved him pushing Lola to express herself and I adored him trying to get her to keep true to her voice and to stand up to the forces around her.
As I read, I tried to remind myself that Lola was young because yes there were times, many times I wanted to reach into my kindle and strangle her.
I love the characters in this series!  It was such a wonderful premise for a series, witnessing each couple find  their happy has made my heart happy.
♥READ THE BOOKS ♥