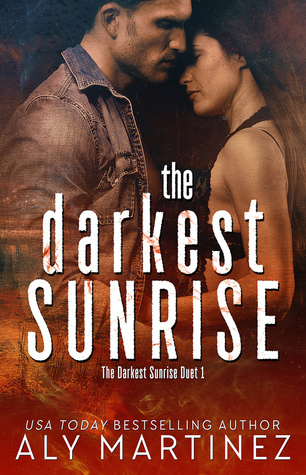 The Darkest Sunrise

by Aly Martinez
on July 13, 2017
Pages: 185
Buy on Amazon
Goodreads


Sticks and stones will break my bones, but words will never harm me.
Whoever coined that phrase is a bald-faced liar. Words are often the sharpest weapon of all, triggering some of the most powerful emotions a human can experience.
"You're pregnant."
"It's a boy."
"Your son needs a heart transplant."
Sticks and stones will break my bones, but words will never harm me.
Lies.
Syllables and letters may not be tangible, but they can still destroy your entire life faster than a bullet from a gun.
Two words—that was all it took to extinguish the sun from my sky.
"He's gone."
For ten years, the darkness consumed me.
In the end, it was four deep, gravelly words that gave me hope of another sunrise.
"Hi. I'm Porter Reese."
I wish I could simply say read this duet and you would…. because wow, just WOW.
The Darkest Sunrise Duet which I had the privilege of reading straight through is epic!  This story will pull you in, grab your heart and soul and not let go. It is the kind of story you obsess about when you put the book down and in the end for me a story I tried to force myself to slow down and enjoy as I devoured this unique and powerful story.
I will give NOTHING away. Why you ask? Well because the beautiful tapestry that Ms. Martinez wove with the story of Porter and Charolette is one I want the reader to experience in all it's breathtaking glory.
These books are everything. They made me cry—happy and sad tears, they made my heart ache and my heart soar, they made me hate and love and allowed me a window into the souls of so many characters crafted into this world that I swear to you will feel real.
Porter and Charolette will have you believing in the power of love; love that pulls you from the depth of despair, love that allows you to see light in the darkness; love the goes beyond blood and the love that is FOREVER love!
The reader will bear witness to the growing bond between Porter and Charlotte; the connection of shared experience and the moment will you know you have found the person who completes you; because that person accepts you, darkness and all.
I beg of you to download these books—curl up and enjoy the ride! These books are unlike anything I have ever read and I fell more in love with the story with each turn of the page. These books will fill you with hope after it has you experiencing a myriad of emotions! These books prove in spades that Ms. Martinez is a master story teller, so sit back and relax and let this talented author tell you a story!
The Darkest Sunrise Duet is without a doubt a Top Read of 2017 for me!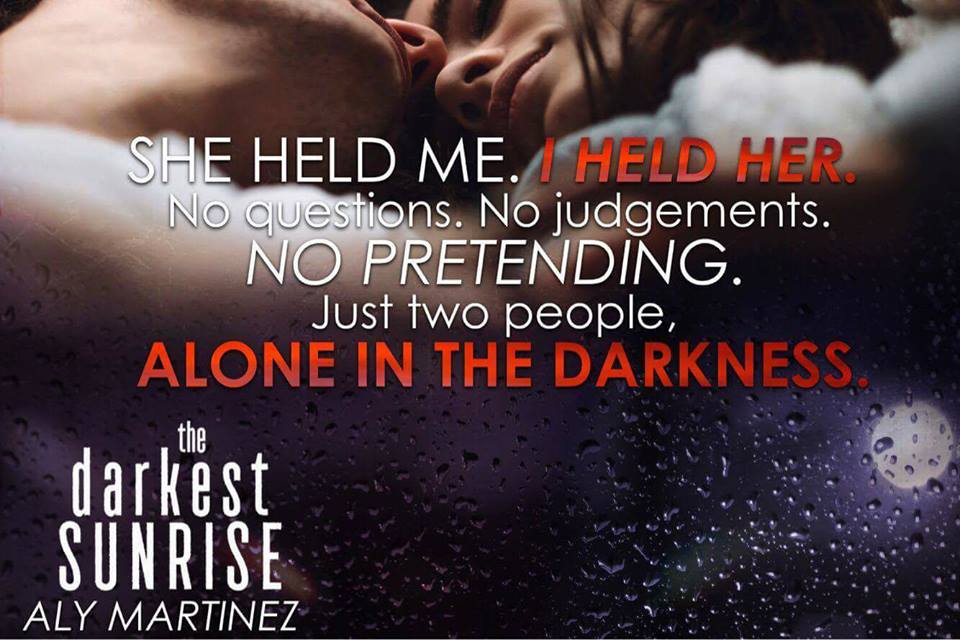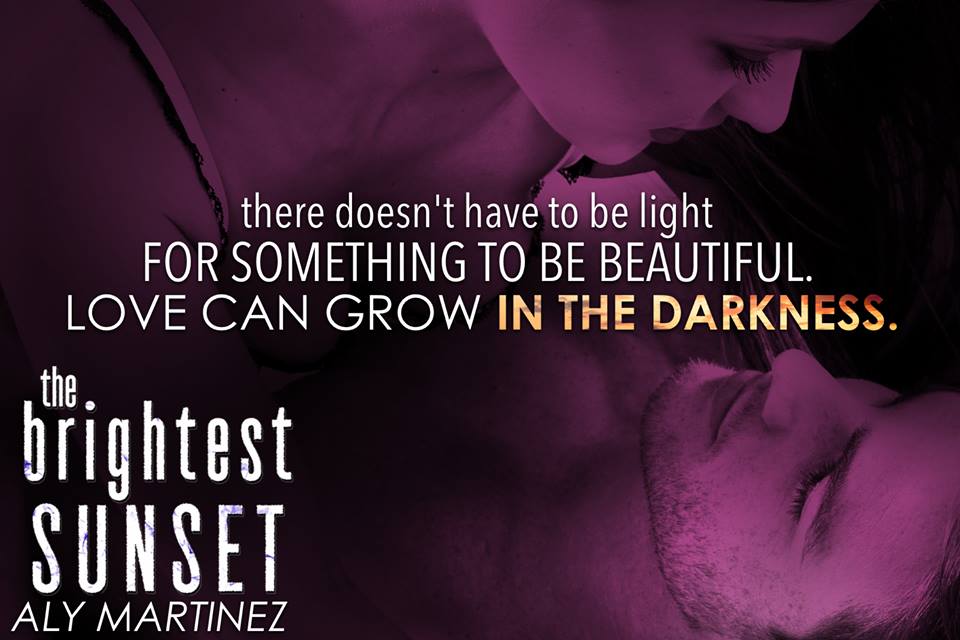 READ THE SERIES
Book 1 – The Darkest Sunrise
Amazon US | Amazon UK | Amazon CA | Amazon AU
Book 2 – The Brightest Sunset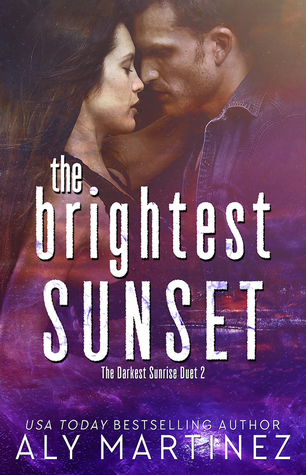 Sticks and stones will break my bones, but words will never harm me.
Bullshit.
Words destroyed me.
"I'm sorry. She didn't make it."
"Daddy, he can't breathe!"
"There's nothing more we can do for your son."
Sticks and stones will break my bones, but words will never harm me.
Lies.
Those syllables and letters became my executioner. I told myself that, if I didn't acknowledge the pain and the fear, they would have no power over me. But, as the years passed, the hate and the anger left behind began to control me.
Two words—that was all it took to plunge my life into darkness.
"He's gone."
In the end, it was four soft, silky words that gave me hope of another sunrise.
"Hi. I'm Charlotte Mills."
Goodreads | Amazon US | Amazon UK | Amazon CA | Amazon AU