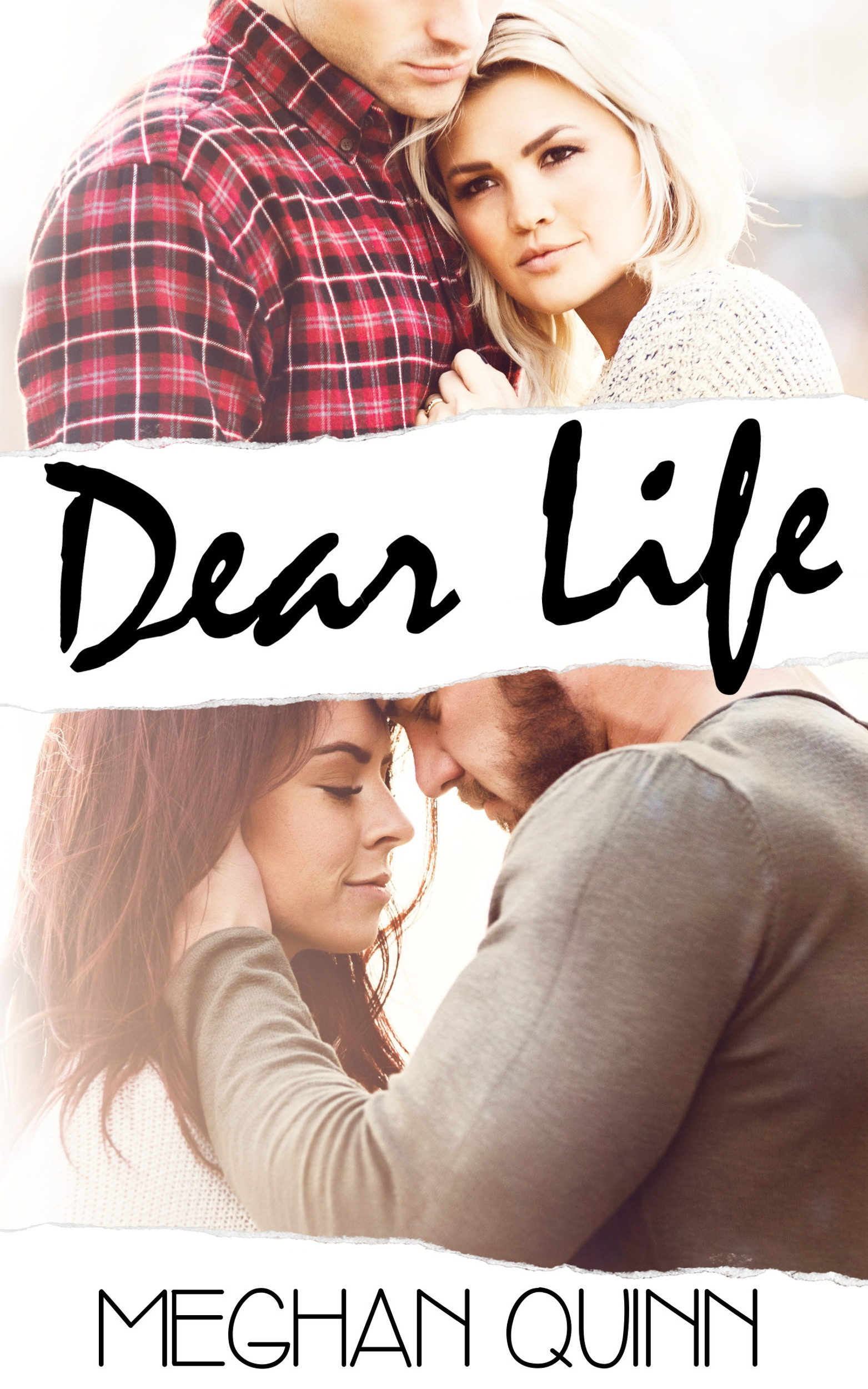 Dear Life

by Meghan Quinn
on January 5, 2017
Buy on Amazon
Goodreads


Four lives. Four stories. Four sets of letters. Four brave souls in need of guidance while facing life's greatest challenges.

The anonymously published Dear Life program is designed to help them step outside of their comfort zones, face their obstacles, and relinquish their demons...and prove their existence.

With their lives teetering between wanting more and losing it all, all four souls dive into the program as a New Year's resolution, sending them on a crazy, life-altering journey.

Dear Life,

Please be kind.

Yours truly, Hollyn, Jace, Daisy, and Carter.
Dear Readers,
Meghan Quinn is known for being Queen of Rom Com. But with Dear Life, she has done something different. She has given us something poignant and thought provoking, something emotional and heartbreaking and heartwarming at the same time.
Meghan has given us 4 characters who have nothing in common but the life that has been given to them. Each suffering from something that emotionally and physically cripples them from living life to the fullest. Enter the Dear Life program; a program that asks each character to look internally within themselves to prove their existence daily.
And we, as the readers, are taken on each character's journey as they try to prove their existence, as they try to make decisions to better themselves and their future and most important as they truly live life as their life is meant to be lived.
I enjoyed these characters journeys, each giving perspective into what's important in life and in which made me think about my own life and how fragile and short life is – we need to prove our existence daily and we need to enjoy our lives and everything that has been given to us.
Dearest Readers – you will fall in love with Meghan's writing and storytelling in Dear Life as you see another side of this author that will touch your heart and soul.