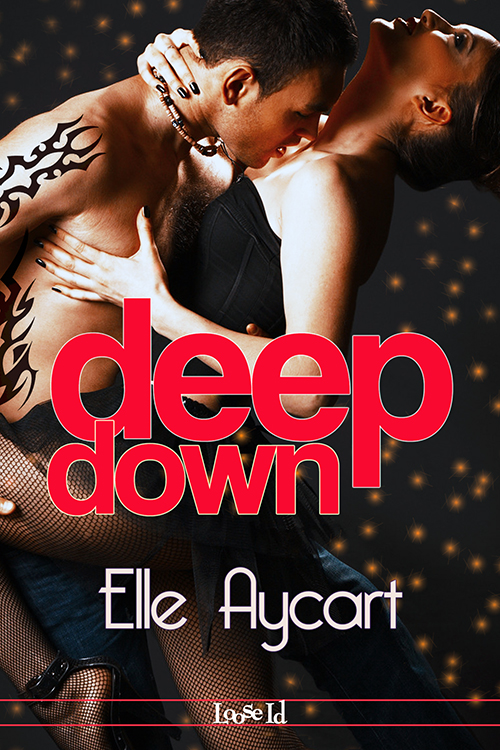 Mike Haddican is a proud small-town gym owner, a renowned karate instructor, and all-around good guy. He's never needed much to be happy: his family, his friends, his girl. Especially his girl. But when Kyra left him seven years ago to chase her dreams, she all but destroyed him.
Contemporary dancer Kyra Brims made it big, but it cost her dearly. With her life and career in shambles, she doesn't need a do-over, she needs a friggin' miracle. Injured, broke, and out of options after going through hell, she's come back to Alden, the town she swore she'd never return to and home of Mike Haddican, the man who ripped her soul to pieces, to lick her wounds and recover.
Forgetting and letting go proved impossible when they were worlds apart; now that they're stuck together they don't stand a chance, especially with Mike's grandma and her partners in crime plotting, meddling and refusing to give up on them.
As the passion that never died burns out of control, so do old hurts and unresolved issues. Both have reasons to be angry and feel betrayed, but now that they're older, are they wise enough to make things work?

Denise's 3.5 STAR Review!
I was honestly hoping the next Elle Aycart book I would read would have been Max Bowen, but within a few pages Ms. Aycart had me wanting to know about Mike and what the deal was with Kyra.  Because the minute these two meet it is clear to the reader there is a history.
As the story unfolds, that history is more complex than the reader even imagined and I enjoyed the ride this book took me on as the reader witnessed Mike and Kyra share how they experienced the past few years without each other.
Mike Haddican is a character seen in the Bowen brother series; one in all honestly it took me a bit to remember but truth be told that it did not matter as Ms. Aycart did a wonderful job bonding the reader to Mike.
Mike is a character I instantly felt like I want to know more about, I wanted to understand him, and as the book progressed I wanted a happy for him, one that was clear had to be with Kyra.
So this is a second chance love story; one that moves the reader between now and re-visiting the events of the past that pulled Kyra and Mike apart.
Despite wanting to blame someone for a breakup that caused so much pain to both parties, the author did a wonderful job at simply painting the events as young love; a series of mistakes and misunderstandings that truly had me hoping these two would find each other again.
The time apart has changed both Mike and Kyra; and has Kyra brings something to this new relationship, a young daughter; Sam. Sam's character was really well done; she was used to help bond the reader to Mike and allow for wonderful scenes of interaction with Mike that made me love him even more.
In the end the happy these two find is right where they need it to be; adult enough to truly appreciate what they want out of life.

After a colorful array of jobs all over Europe ranging from translator to chocolatier
to travel agent to sushi chef to flight dispatcher, Elle Aycart is certain of
one thing and one thing only: aside from writing romances, she has
abso-frigging-lutely no clue what she wants to do when she grows up. Not that
it stops her from trying all sorts of crazy stuff. While she is probably now
thinking of a new profession, her head never stops churning new plots for her
romances. She lives currently in Barcelona, Spain, with her husband and two
daughters, although who knows, in no time she could be living at the Arctic
Circle in Finland, breeding reindeer.
Elle loves to hear from readers!