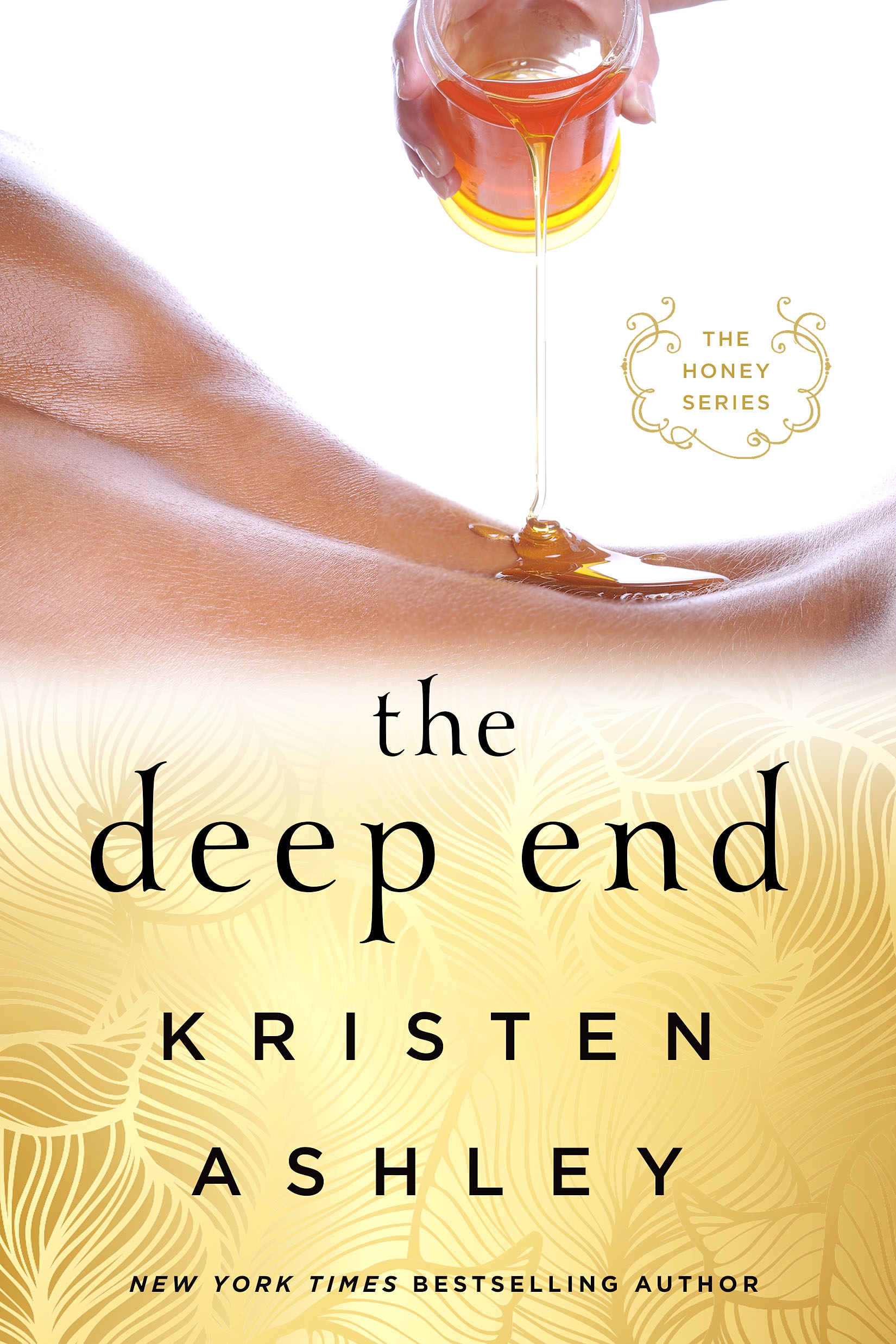 The Deep End

by Kristen Ashley
on March 7, 2017
Pages: 454
Buy on Amazon, Buy on B&N, Buy on iTunes, Buy on Kobo
Goodreads


Enter a decadent sensual world where gorgeous alpha males are pleasure slaves committed to fulfilling a woman's every desire. At the elite Honey club, no boundary will be left untested, and one's darkest desires will become a sensual reality.

Olivier isn't sure what he's gotten himself into when he joins the Honey Club, only that a dark part of him craves the lifestyle offered by this secret, exclusive club.

When Amèlie invites Olivier to surrender, she pushes him to explore his deepest desires as a submissive. As they grow closer and find themselves falling harder than either of them anticipated, the truth about Olivier's past could threaten the budding relationship they both long for.

Gripping and seductive, The Deep End is the first book in a sensational new series from bestselling author Kristen Ashley.
I have been known to enjoy a great BDSM book but sadly
The Deep End
 wasn't one of them. Though I loved Olivier and I really did feel the author pulled off an alpha sub, I felt the love story was lost in too much "noise".
I wanted to live in the world of Amelia and Oliver and  the one of the Leigh and Olly (if you choose to read the book, this will make sense.) I did enjoy being a witness to this couple exploring their relationship. I thought the sex was hot and experiencing Mistress push Olivier's boundaries and build trust is what kept me reading.I wish an editor had helped this one along…the foundation, the main character particularly Oliver I loved.
His struggle to accept his desires felt so real. There was a great balance between his need to sometimes take control and his desire to be dominated.  I really enjoyed witnessing this couple find a balance between sexual play and a relationship.
The overall book may have been rated less as I often felt myself skimming to get back to the relationship. But my love for Oliver, Oliver's struggle to accept himself and then his internal conflict with being with a woman who had more money than him had me continuing to read and assigning 3 stars to the book.
For all the extra stuff in this book, I want to say I did love the use of Oliver's father. I wish there was more of him!
In the end, I closed The Deep End wishing it was more about Amelia and Oliver. They truly found everything they ever thought they wanted and more in each other but their story felt lost sometimes in the book.
If you want a great BDSM book I highly recommend The Reluctant Dom (don't let the cover fool you it is hot, emotional and will truly explain to you what each gets from the relationship). I am now off to search for a Domme book with an alpha sub where the focus is on the couple.