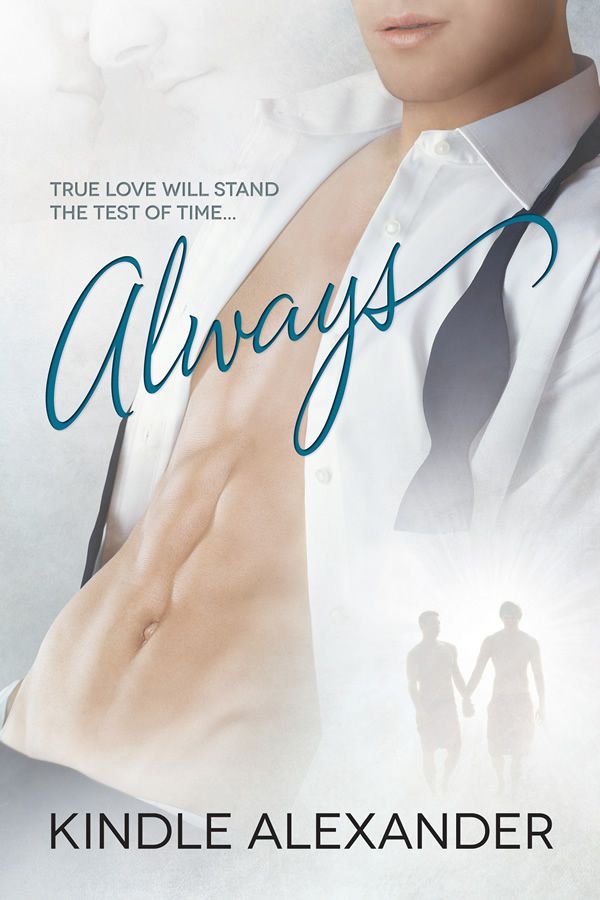 Enjoy a deleted scene below and make sure to enter for a chance to win a paperback copy of this book (US ONLY). Good luck!


Born to a prestigious political family, Avery Adams plays as hard as he works. The gorgeous, charismatic attorney is used to getting what he wants, even the frequent one-night stands that earn him his well-deserved playboy reputation. When some of the most prominent men in politics suggest he run for senate, Avery decides the time has come to follow in his grandfather's footsteps. With a strategy in place and the campaign wheels rolling, Avery is ready to jump on the legislative fast track, full steam ahead. But no amount of planning prepares him for the handsome, uptight restaurateur who may derail his political future.
Easy isn't even in the top thousand words to describe Kane Dalton's life after his father, a devout southern Baptist minister, kicks him out of the family home for questioning his sexual orientation. Despite all the rotten tomatoes life throws his way, Kane makes something of himself. Between owning a thriving upscale Italian restaurant in the heart of downtown Minneapolis and managing his long-term boyfriend, his plate is full. He struggles to get past the teachings of his childhood to fully accept his sexuality and rid himself of the doubts brought on by his religious upbringing. The last thing he needs is the yummy, sophisticated, blond-haired distraction sitting at table thirty-four.
Few books possess the ability to capture the reader's mind, body and soul; Always is one of those books.
Always tells the story of Avery Adams and Kane Dalton, yes this is a m/m read, one I truly hope readers will take a chance on.  This is an epic love story between Avery, a man from a prominent democrat political family and Kane, the son a devout southern Baptist minister. (I will digress yes later in the book this makes for a hilarious exchange).
I know my reviews use the word "journey" a fair amount but this book is more than just a journey to happy; it is an exploration into what is means to live happily ever after as this book spans 40 years, yes you heard me right you get to spend 40 years with Avery and Kane. As this book allows the reader moments with this couple, milestone, and glimpses into these men's lives as they age and make life work through its up and downs. For me this is real love, not just the happy and the flowers or the first dates or the proposals but the making it work day in and day out.
So my dilemma, I want to relay to you my love of this book without revealing spoilers about a story that portrays the kind of love we should all be so lucky to have for 40 years!
Always opens with a powerful scene that will instantly have your heart pulling for Kane and Avery and then it transports the reader back to when these gentleman first meet.
Although Ms. Alexander nails the insta-love connection that is often times hard to believe, this book is about so much more than just that moment as in the scene as it is used to layer interactions and going forward and memories both cherish for years to come.  Yes, that moment when Avery first sees Kane is epic, tongue tying an articulate statesman and creating an adorable chain of events, it is the beginning of relationship that pulled at my heart and soul.
Kane's backstory broke my heart and Avery's outrage over it made me love them both even more! Kane's story is relayed to the reader though his telling of his story to Avery but as often as is the case with our pasts it re-surfaces years later. I truly enjoyed this part of the story and I was so pleased to see Paster Dalton get what was coming to him (no not saying more – read the book).
Ms. Alexander's ability to make me feel as I read this epic love story was masterful! This book made me laugh, it made me cry, it warmed my soul, it made me angry, it showed me love on so many levels.
In the end, these men and the events of their lives will live with me with me for sometime to come; yes, this is one of those books, one of those books that will live in your soul long after you finish reading, for me that makes it an epic read!
Oh and it is decided Kane and Avery are real people and you can not convince me otherwise!
Warning have a box of tissues readily available, because I dare you not to cry at the end of this one. Though some have an issue with the end, for me it made the whole book and the last few words at the end of the book were perfect!  This is a true love story, no not a romance, a love of a lifetime story, the kind of love that hopefully we are all lucky enough to have in our lifetime!
I would now like a book about Robert, NO I am not telling you who he is.. again, read the book!
Ms. Alexander thank you for yet again proving you are a Must Read Author!


Enjoy a deleted scene from Always!
Kane exhaled a calming breathe before again inhaling deeply. The whirlwind of the last few days now centered into meeting Avery's mother for the first time. For some reason, meeting the family made this whole marriage proposal a little more real. Actually, too real and that was before he ever considered the fact he'd never met anyone's parents before. This seemed like a monumental relationship step.
The doorbell rang, interrupting his train of thought, but not the drumming of his heartbeat.
"I've got it," Avery called from the living of his one bedroom, downtown Minneapolis condominium. Kane didn't respond as he stood at the dresser mirror in Avery's bedroom, never faltering as he finished tying his tie, before shrugging on his suit jacket.
"These are some fancy duds," Paulie's booming voice echoed. Thank God for Paulie. He'd agreed to drinks and dinner with Avery's mom tonight. Kind of a one side of the family meet the other side of the family deal.
"Come in. Do you need help?" He heard Avery ask.
"Nah, I got it, just show me the way," Paulie said.
"The kitchen's right through there. Use whatever you need. My mom should be here in a bit. Let me see if Kane's ready," Avery said, his voice getting louder as he walked down the hall toward him. A second later, Avery's head popped around the door frame.
"You ready? My mom should be here any minute…" Avery said as he looked closer at Kane. Whatever he saw had Avery stepping inside the room, coming closer. "Why do you have that look on your face?"
"What look?" Kane asked, making sure his collar laid properly before turning toward the door. Avery met him half way in. He didn't touch Kane, but forced him to stop as he stepped all into his personal space. Avery's gaze looked worried as he lifted fingers to Kane's face, gently pushing at his cheek.
"How do you do that? Your face is so expressive, but you can just wipe it motionless. It's very interesting how well you hide behind your walls."
"I'm not hiding. I'm nervous. She has to think all this is way too fast. What if she doesn't like me?" Kane asked, dodging Avery, stepping around him to the nightstand on what Avery now referred to as Kane's side of the bed. He ignored Avery as he fastened his watch on to his left wrist.
"Please stop worrying. I promise, she's going to love you," Avery said from directly behind him. He was saved from answering as the doorbell rang. "Come on and trust me." Avery linked their hands together. "She's here, let's get this night started so you can relax."

* * *

"Paulie, what a delicious meal," Kennedy Adams exclaimed, dabbing the linen napkin at the side of her lips. They sat in Avery's dining area, at the small cozy dinner table he'd never once used since he moved in. The table was round, Kane sat to his right, his mom to his left and Paulie directly across the table.
"Thank you, Kennedy. That's Kane's personal recipe. He created it in his last year of culinary school. Earned him high marks," Paulie said, beaming proudly at Kane.
"That's not completely true. Paulie and I wrote about a hundred letters that year to each other where he was trying to help me out with my final. This a joint recipe," Kane said, sitting back in his chair, one leg crossed over the other. A wine glass in his hand. He finally looked at ease. Avery was proud of his mother for recognizing Kane's anxiety and working hard to relax him. She'd been outstanding this evening.
"Well, it's an extraordinary dish," she said, placing her napkin to the side of her plate. Kennedy took her dish and started to stand, but Avery stopped her, taking her plate from her hands.
"No mom, let me." Kennedy looked up at him stunned. She actually faltered and he got it. He'd never one time cleaned the dinner table before. Out of the corner of his eye he could see Kane standing, and Avery was forced to look away from his shocked mother.
"Kane sit, you too mom. This is my night. I'll take these and bring out the dessert." Avery was already reaching over to take Kane's plate, then Paulie's. Uncertainty played out across Kane's face. The look was even more comical than the facial expression of his mother. Before he left the table, Avery leaned in, kissing Kane's lips before he turned away. "I'll be right back."
"I believe that might be a first," Kennedy stated. Avery quickly dumped the dishes in the sink and grabbed the dessert tray from the refrigerator.
"What's that?" Paulie asked.
"Taking the dinner dishes to the kitchen," Kennedy added.
"He cleans up all the time in the restaurant," Paulie said. Avery could hear the confusion in Paulie's voice.
"He does?" Kennedy sounded more shocked than before. When Avery rounded the corner from the kitchen, he chuckled at their exchange and the bewilderment on his mother's face as he hurried back across the room to the table.
"Don't act so shocked. I've cleaned your dish before," Avery said.
"Oh really?" Kennedy said, and after only a moment's pause she shot back. "I'm sorry son, but I think you're going to have to remind me of exactly when this dish cleaning time was. Something so miraculous, surely hadn't been forgotten."
"I think you may have had more surprising elements happen that day," Avery said as he placed all the dessert plates in front of each person, swatting at Kane's hands as he tried to help. "My mother made a surprise visit to our Cape Code home. She was early, not due to arrive for another couple of days. It was my freshman year in college and I had a guy there with me. She was sitting at the kitchen bar, drinking coffee, reading the newspaper when we came out of my bedroom that morning."
"Son, I believe it was more mid-day, than morning," Kennedy added drily. "And he acts like that's the first time I realized he was gay."
"Perhaps, but it was definitely the first I had been involved in your revelations," Avery said, placing the tray on the butler's cabinet.
"You should have seen the look on his face when he came through the living room, young man in tow. Ah it was worth every pain he had caused me as a mother to see that moment," Kennedy laughed, taking a bite of the Tiramisu.
"There was no look on my face, mother. I just thought you didn't know," Avery said back to his mother who had a very clear twinkle in her eye.
"Aren't these kids something," Paulie slapped a hand down on the table. "Think we haven't already lived a complete life. Like we don't know what's going on!"
"Exactly, Paulie. Like a mother doesn't know her own child! Still to this day, I wonder why you even thought I would care. If your father had followed all those cookie cutter social norms, he would have never married me. I was on scholarship at college when we met," Kennedy told the table. "Kane, this is delicious."
"This one is all Paulie. He hand-makes this. It's one of his specialties," Kane added. Avery took the moment and watched Kane close. He seemed completely relaxed as he nibbled at the dessert. He even had that sexy grin on his face as he added to the banter at the table. This would be a first, but Avery couldn't help it, he reached over and linked their hands together on top of the table winking at Kane. There was only a small hesitation before Kane submitted and returned the hold. A solid blush sprang up across his cheeks and Kane avoided looking Avery in the eyes. Whatever! He got his hand hold in front of their families. Tonight was a major step in their relationship on many different levels.
"I always liked President Adams. I was a boy when he was President, but he led us through some tough times and we came out better for it," Paulie said, changing the subject as he ignored the compliment of the dessert. "I can see how he'd raise a grandson to do the right thing."
The compliment surprised Avery, but Paulie hadn't missed their hand hold, instead he stared down at their entwined fingers as he made the random comment.
"He was a good man," Kennedy stated absently. Avery looked over at his mom and she also beamed as her gaze stayed glued to their joined hands. "Tell me how you two came to own a restaurant in Minnesota, Kane," Kennedy asked, pushing her dessert plate away. As Kane began to answer, Avery knew right then, he realized there would be a lifetime of dinners between these four of them.

* * *

Avery sat on the sofa listening to Paulie and his mother reminisce about the good old days. Kane sat across from him, in a wingback chair. He'd sat there when they came into the living room, even though Avery would have preferred to have them sitting together on the couch. The longer the night went on, the more Avery sat back and just observed Kane. He was such an extraordinary man. A true gentleman through and through. He had no idea what Kane truly thought about the banter his mother and Paulie were volleyballing back and forth to one another, but Kane stayed focused on them, adding nods and smiles when they looked his way. One thing Kane hadn't done too much of was look his way. He knew that for certain because he hadn't taken his eyes off Kane for the last twenty minutes.
He wanted Kane. He wanted him bad.
Not allowing himself too much time to think, Avery rose, extending a hand toward his handsome Kane. "Can you help me in the kitchen?"
Kane glanced up at him, confusion clouding his face, but he didn't say a word as he took the offered hand and stood. "Excuse us for a minute, we will be right back." Avery tossed over his shoulder as he ushered Kane toward the kitchen. He didn't stop until they reached the large pantry door, which he opened and quickly pushed a startled Kane inside before closing and locking the door behind them. There wasn't much room and darkness filled the small space. He lifted his hands, taking Kane's face as he began to shake his head no.
"I'm so proud of you, babe, you're doing great. In fact I think my mom might have fallen in love with you." He stepped closer to Kane then slid his hand around Kane's waist and pulled at him until they were chest to chest. Kane made a little sound of protest but Avery didn't let it dissuade him. "Falling in love with you isn't hard, you're very irresistible. I've been watching you for the past twenty minutes and I needed to be alone with you, Kane. Yes, I admit it, I'm a selfish man." Avery bent in and took Kane's mouth with his.
"But what about your mom and Paulie?" Kane protested as he broke from the kiss.
"We'll be back before they even realize we're gone and nobody will be the wiser." Avery pressed his lips to Kane's again and Kane slightly opened for him, kissing him back this time. Avery pushed his tongue through Kane's parted lips, probing. Kane tasted of Tiramisu and wine. The sweetness melted across his tongue, teasing his senses to the limit. Their tongues twisted and tangled in a dance of dominance, one he wanted to win. He groaned at the hardness of Kane's cock pressing so temptingly against his through the thin material of their trousers. Yes, Kane wanted him as much as he wanted Kane, he always wanted Kane. This man was his perfect match in every way. There had never been any doubt in his mind that Kane was made for him. Avery snaked his hand down between their bodies and gripped Kane's cock as he backed him against the pantry shelves.
"They're gonna know. " Kane's head tilted allowing Avery to suckle and nip the skin along his lover's jaw. Avery's hands continued roaming and stroking his lover as he nibbled a path down Kane's long neck and sank his teeth in to Kane's collar bone. He knew it drove Kane crazy and that's precisely why he did it.
"Shh. No, babe they won't, besides I'm not taking no for an answer. We both need this and it will help you relax." He worked franticly managing to free Kane from his slacks and pushed them down his hips. Avery made the mistake of looking down at Kane's erection straining against his flat stomach making his mouth watered. And that was all it took.
"Fuck." He gasp as need drove him to his knees and he reached for Kane's perfectly cut cock. A bead of come glistened on the tip of Kane's thick head. He couldn't resist and slid it across his lips, following the bitter wet trail with his tongue before taking Kane fully in his mouth and sucking him down. The spicy musk that was all Kane shot straight to his balls as he inhaled his lover's scent. This was what he'd been waiting for all night. Avery would never have his fill of Kane, but he was willing to spend his lifetime trying.
"Ahh, Avery." Kane's fingers slid into his hair and pressed his head down farther. Kane's breath hitched above him when he hollowed his cheeks and sucked his lover to the root, hard and fast. Avery bobbed his head up and down, moaning around the warm flesh, savoring how it dragged against his tongue.
Avery managed to use his other hand and push his bothersome pants down just enough so he could free himself, grip his own aching cock and stroke to the sound of Kane's moans. Yes, he was almost there. The familiar fire built in his spine and the heat settled in his groin as the orgasm churned rapidly in his balls.
Kane's warm cock plumped against his lips, jerking and twitching as the potent essence burst across his tongue, hitting the back of his throat and filling his mouth with hot thick cream. He swallowed around Kane's head taking as much as the man gave and still wanted more. His own release hit him hard and he swore he almost blacked out as his seed spilled onto the pantry floor.
He recovered faster than Kane. He licked Kane clean, letting his tongue delve in the slit, before kissing his broad head and putting him back in his pants, zipping him up. He adjusted himself and stood, giving Kane a tender kiss. "You taste delectable, Mr. Dalton."
"I do?" Kane smiled at him. God, that smile made him melt every time.
"Yes, you do." He returned the smile and began searching for some napkins. He spotted a package on the shelf next to the canned corn and wiped the floor clean before tossing the used paper in the trash. After straightening his cloths, making sure everything was in place, he turned back to Kane, who was leaning against the shelf with a big grin still plastered across his face.
"I love you, Kane Dalton. I know it's the first time I've said the words, and ideally they shouldn't be said in our pantry, but on my behalf, I must also add the I told you so. That was exactly what the doctor ordered. See you should always listen to me." He leaned in and gave Kane a playful kiss; Kane's lips were pliant against his. "I told you it was what we both needed. Look at how relaxed you are."
Kane nodded and pressed a quick kiss to his lips. "I'm glad I listened and I love you too, Avery."
"Good. Now that that's settled, we need to get back out there. Grab some new wine glasses, and I'll grab another bottle of wine, let's go see what those two are reminiscing about now."

Best Selling, and newly award winning (whooo hooo!) Author Kindle Alexander is an innovative writer, and a genre-crosser who writes classic fantasy, romance, suspense, and erotica. It's always a surprise to see what's coming next! Happily married with too many children, and dogs, living in the suburbs of Dallas.
Usually, I try for funny. Humor is a major part of my life – I love to laugh, and it seems to be the thing I do in most situations – regardless of the situation, but jokes are a tricky deal… I don't want to offend anyone and jokes tend to offend. So instead I'm going to tell you about Kindle.
I tragically lost my sixteen year old daughter to a drunk driver. She had just been at home, it was early in the night and I heard the accident happen. I'll never forget that moment. The sirens were immediate and something inside me just knew. I left my house, drove straight to the accident on nothing more than instinct. I got to be there when my little girl died – weirdly, I consider that a true gift from above. She didn't have to be alone.
That time in my life was terrible. It's everything you think it would be times about a billion. I love that kid. I loved being her mother and I loved watching her grow into this incredibly beautiful person, both inside and out. She was such a gift to me. To have it all ripped away so suddenly broke me.
Her name was Kindle. Honest to goodness – it was her name and she died a few weeks before Amazon released their brand new Kindle ereader. She had no idea it was coming out and she would have finally gotten her name on something! Try finding a ruler with the name Kindle on it.. it never happened.
Through the course of that crippling event I was lucky enough to meet my writing partner. I would have never gotten through those dark days without her unwavering support and guidance. There wasn't a time she wasn't there for me. For the first time I used the hand offered. I know without question I wouldn't be here today without her. It takes a special person to come stand beside someone at a time like that. I will love her forever. I could go on and on about both of them, but I won't and now you know a little more About Me.
---