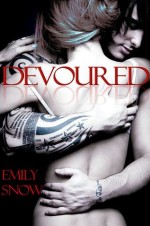 4 STARS!!!
Summary
Sienna Jensen had no plans to return home when she graduated college last spring—after all, her dreams lie in California. But when she discovers her grandmother's Nashville home has been foreclosed, and the new owner has started the eviction process, Sienna has no other choice but go back to Music City. And she comes face to face with the flawed, gorgeous man she never thought she'd see again. The man who now holds the deed to her grandma's estate.
When millionaire rock star Lucas Wolfe finds the outspoken redhead glaring at him from across a courtroom, he's both infuriated and intrigued. He still can't get the night Sienna almost spent with him out of his mind, and the chemistry between them is as undeniable as it was two years ago. He craves Sienna more than ever. And just like everything Lucas hungers for, he's determined to have her.
Now, Lucas will do whatever it takes to lure Sienna into his bed, even if that means making a deal with her: ten days with him, playing by his rules, and he'll hand over the deed to her grandmother's home. Though she agrees to the arrangement, Sienna is conflicted. Because of her duty to her family. Because of promises she's made to herself and a past that still haunts her. And as Lucas's game of seduction continues, and Sienna is introduced to his dark, erotic world and even darker background, she realizes that at any moment, she could be devoured.
*This novel contains adult situations and content*
Christine's Review
So I had to continue on my Emily Snow high after reading Tidal and went right into Devoured.  It was such a different story compared to Tidal and I liked it for many different reasons.
Sienna Jensen is in her early 20's, is a recent college grad and works in LA as a wardrobe assistant.  She receives an unexpected call from her brother Seth to return home to Nashville because her grandmother has lost her home and the new owner would like to begin the eviction process.  When she arrives to court, she sees the new owner and finds his features attractive but as soon as he turns around and she sees his face, she realizes it is Lucas Wolfe, 29 year old, millionaire rock star.
Lucas recognizes her instantly from an incident that happened 2 years prior when he kicked her out of his house.  You can sense the instant and intense chemistry surrounding them.  Kylie, Lucas's little sister tricks Sienna into meeting him for dinner where he proposes that  he will give her the house back in 10 days in exchange for her service to him.  Sienna agrees reluctantly because she wants the house back for her grandmother, who has raised her since her mother went to jail for a drug bust.  Sienna would do anything for her grandmother.
What can I say about this couple – Lucas is magnetic and she is drawn to his over confidence and his sexy domination.  Hell – I am drawn to him too with his play on words – he is SUPER sexy!  Lucas remembers her because she is the one  he never slept with – after all the other women he has ever been with – she is the only one he remembers.  Sienna soon realizes that Lucas is doing all of this because he wants to teach her more confidence, to be able to stand up to others and not allow anyone to walk all over her.  But he denies her the one thing that they both want – sex – because he wants her to beg and ask for it.  He wants her submissive to only him.
"Of course you wouldn't realize how dangerous you are for me."
Though both characters never say it aloud, they want to be with each other.  It breaks my heart when Lucas coldly tells her to leave after their encounter with his ex-wife.  What does his ex (Sam) have over him that controls him and his happiness?  I felt for Sienna because I felt that Lucas was again playing with her mind, her emotions and her heart.  How many times can a person go through heart break with the same person?
"(he) was slamming the door on us…"
Sienna attempts to move past this heartache, and she leaves LA for good and moves to Nashville to be closer to her family and is now a personal shopper for clients in the city.  When Sienna receives a message from Kylie to watch a music video of Lucas on tv, at first she doesn't want to but is compelled to watch anyway.  And because I won't tell you what happens after – all I will say that what happens is absolutely MAGICAL and BEAUTIFUL and ROMANTIC!
What skeletons is Lucas hiding?  What will happen to this couple?  All of these things that Sienna and Lucas has gone through, they will eventually overcome.  Watching them live in the moment and wanting to be together, made my heart open and expand with the love that I felt that was the beginning for this couple.
I cant wait to see where Ms. Snow takes us next in Consumed (Devoured Series Book #2).  Great job Emily!!!!  Love your writing!
About the Author
A native of Southwest Virginia, 26-year-old Emily Snow is the author of the forthcoming DEVOURED series (2012, 2013) and TIDAL (2012).
Twitter EmilySnowBks
Website http://emilysnowbooks.blogspot.com/