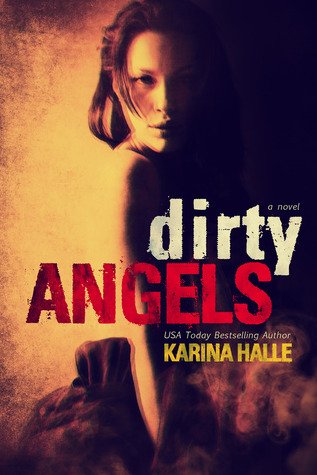 Dirty Angels

by Karina Halle
on June 15, 2014
Pages: 309
Buy on Amazon
Goodreads

**warning: this book contains situations which might be triggers for some people. Please see the bottom of this description to see if this is the kind of book that you'll love or piss you off**

For Luisa Chavez, a twenty-three year old former beauty queen, a better life has always been just out of her reach. Sure, she's had men at her feet since she was a young teenager but she's never had the one thing she's craved – security. Having grown up in near poverty, her waitressing job in Cabo San Lucas can barely let her take care of herself, let alone her ailing parents. Every day is another unwanted advance, every day is a struggle to survive.

When Salvador Reyes, the depraved leader of a major Mexican cartel, takes an interest in her, Luisa is presented with an opportunity she can't afford to pass up. She'll become Salvador's wife and exchange her freedom and body for a life of riches – riches she can bestow upon her deserving parents. But Luisa quickly finds out that even the finest wines and jewels can't undo the ugliness in her marriage, nor the never-ending violence that threatens her every move.

Soon, Luisa is looking for an escape, a way out of the carefully controlled life she's leading. She finally gets her wish in the worst way possible.

As it is, being the wife of Salvador makes her an ideal target for rival cartels and there's one particular man who needs Luisa as part of his cartel's expansion. One particular man whose quest for power has destroyed lives, slit throats and gotten him out of an American prison. One particular man who will stop at nothing until he gets what he wants.

That man is Javier Bernal. And he wants Luisa. He wants to take her, keep her, ruin her.

Unless she ruins him first.

***WARNING*** This book deals with drug cartels and as such it contains a lot of sex and violence and some violent sex. It can get pretty ugly, pretty dark and pretty crazy. There is drug use, abuse, a bit of torture and dubious consent. The hero is not a hero and the villains...well, they're even worse. If this sort of thing bothers you, PLEASE DO NOT READ IT. This ain't no cupcake farting unicorn kind of book. If you are even a bit squeamish about violence, brutality and rape, this is your warning to stay away from a book that you certainly will not like (and why read books that you know you won't like?)***

***While this is a spin-off of The Artists Trilogy, prior knowledge of the books is not needed. DIRTY ANGELS is the first in a trilogy, however each book can standalone and follows or introduces different characters***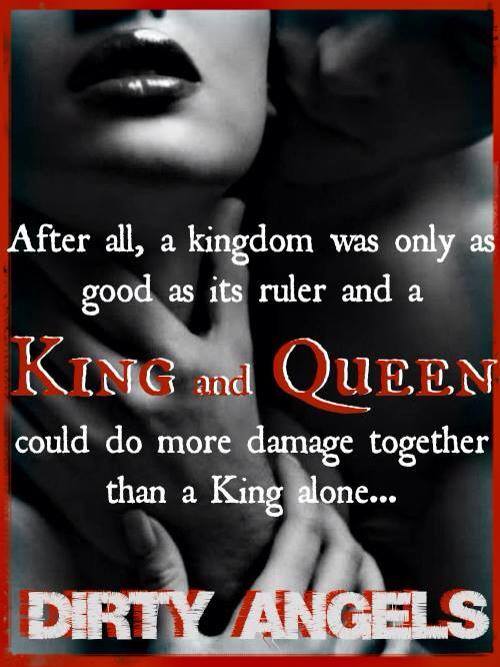 So after reading The Artist Trilogy by Karina Halle, I was left with a soft spot in my heart for Javier and I was ecstatic beyond belief when Karina decided to write his story. I always wanted him to find his happy after everything he went through but always wondered if a happy was even possible for such a broken, distrusting and crazy man??
My heart literally aches for Luisa and everything she has been through.  Looking for a means to an end and a better life for herself and her parents, she marries the head of a drug cartel and there is no love, romance or kindness ever shown to her.  I have to stop here and give Ms. Halle so much credit for how realistic this felt for me.  I suffered all of her pain and almost felt that dying would be better off than remaining in the life that was given to her.  What Ms. Halle does so well is painting the imagery with her words so that we, the readers, are in the story, we feel it, we experience it.  I have said this time and time again but she is one of the few who does this so well.
Despite Luisa's suffering, she has this inner strength that is commendable but I can feel her husband removing layer by layer so when the opportunity comes for escape, she takes it, only to run into the arms of her husband's biggest drug cartel rival Javier Bernal.
For me, after reading The Artist Trilogy, I knew in my heart that deep down inside that Javier had a heart and could be a good person if given the chance.  And that maybe in this situation, he could be her savior from the hell of her marriage and life.
Javier is no saint and I know that Luisa will suffer some by his hand.  But as the story progresses, it is interesting for me to see Javier's internal struggles with how he should feel and treat Luisa.  I could see her getting under his skin like only one woman previous to Luisa did – Ellie.  And I'll be honest and say that I SO want Luisa to be the woman who can finally tame the beast.
So I won't give anything away as I truly feel that this is a journey you need to experience on your own but I will say that I experienced a range of emotions while reading this book and kept thinking to myself – Am I crazy to think that Javier has a sweet side?!  I will say that I wanted nothing more than for Luisa to be his queen…and yes, I want more after completing this book.
Yes it was dark, yes it was sexy, yes it was intriguing and exciting and in keeping with what I normally feel like when reading Karina Halle books – YES it was hard to put down!!!
So pick up a copy!  Can Javier redeem himself in your eyes?  I am interested to hear your thoughts!
**PLEASE NOTE: Dirty Angels is a Spin-Off from The Artist Trilogy – to get the full experience, I recommend reading this series first…
Book 1 – Sins & Needles

Book .5 – On Every Street

Book 2 – Shooting Scars

Book 3 – Bold Tricks