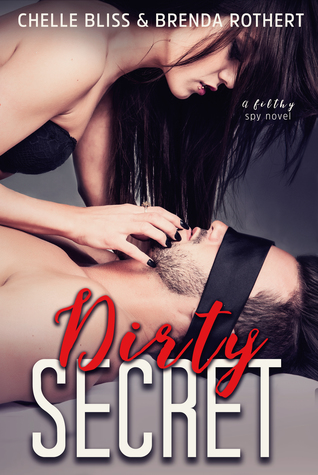 Dirty Secret

by Chelle Bliss, Brenda Rothert
on January 17, 2017
Buy on Amazon, Buy on B&N, Buy on iTunes, Buy on Kobo
Goodreads


Agent: Kennedy Barnes
Target: Phoenix Ash
Crimes: Computer Hacker, Money Launderer, Heartbreaker
Mission: Get close and survive

After living her life in the shadows as the daughter of a congressman's secret affair , Kennedy Barnes joins 'Project Greenlight' - a clandestine intelligence organization. She's out to prove she's more than her father's dirty secret.

One of her first assignments is simple. Get close to Phoenix Ash, collect enough evidence to put him away for life, and get out unscathed.

Phoenix Ash is a world renowned hacker. He's pulled off some of the biggest heists in modern history, but never leaves a trace. He knows people are after him and that every day may be his last, but when he meets Kennedy Barnes everything changes.

Lines are blurred and secrets are exposed as Phoenix and Kennedy both discover they do have a weakness - for each other.
Please note that this book is completely a stand alone, though there is reference to Jude and Reagan from Dirty Work, which by the way is a great political romance. This story between Kennedy and Nix stands on its own two feet so if you like mystery weaved into your romance, give Dirty Secret a click.
Kennedy works for a government intelligence agency (think "spy") while Phoenix "Nix" Ash is a criminal. Not the criminal Kennedy is on a path to entrap but when she catches his eye, things get interesting and oh so very hot.
I loved that Nix was never fooled by Kennedy; this lifetime criminal was well crafted and the use of "Coco" not only added to the story and showed Nix's heart, she also layered the story. Nope not telling you who she is… read the book.
The dual POV here worked really well; maybe it was because the book was penned by a writing duo.  You could feel their struggle for power, the attraction, them being conflicted about said attraction and the love as they connected more.
The twists related to Nix where really well done; the thing that almost brings him down; and his why, WOW his why was really well done. It spoke to the character of the man and I think helps show the reader why Kennedy falls in love.
The end of this book had my heart in my throat. This scene was so well done it not only showed the loved Nix has for Kennedy but also showed she really does have what it takes to continue to live this life.