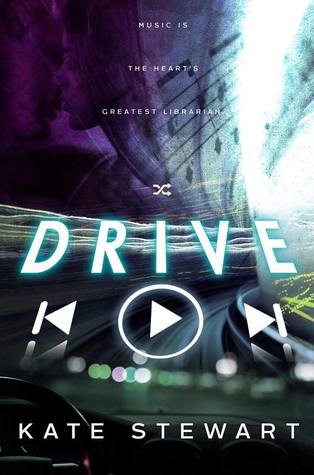 Drive

by Kate Stewart
on October 13, 2017
Pages: 412
Goodreads


Music . . . the heart's greatest librarian.

The average song is three and a half minutes long; those three and a half minutes could lead to a slow blink, a glimpse of the past, or catapult the soul into heart-shattering nostalgia.

At the height of my career, I had the life I wanted, the life I'd always envisioned. I'd found my tempo, my rhythm. Then I received a phone call that left me off key.

You see, my favorite songs had a way of playing simultaneously. I was in love with one man's beats and another's lyrics. But when it came to the soundtrack of a life, how could anyone choose a favorite song? So, to erase any doubt, I ditched my first-class ticket and decided to take a drive, fixed on the rearview.

Two days.

One playlist.

And the long road home to the man who was waiting for me.
Guys! I LOVED THIS BOOK HARD!!! Sorry to be shouting but I need to get your attention! We have an excerpt below and a signed paperback giveaway of Drive. I swear days later that I have still NOT MOVED ON!!! Enjoy my review and the sneak peek below. xoxo
Just WOW! I am completely blown away by Drive by Kate Stewart! I picked up this book because of the amazing things I have been hearing about it from some of my blogger friends and boy, am I glad that I dived right in. This book has all the things I LOVE in a great romance book—the killer angst, beautifully developed characters, an unforgettable storyline and there's even a music soundtrack associated with each chapter that spoke volumes to my soul!
So what's it about? Admittedly the blurb tells you nothing… and I don't plan on it either lol… this is the story of Stella who at the height of her career receives a call that shatters her, where she purposefully misses her flight to drive home instead—two days to listen to the soundtrack of her life.

'I sometimes wished I had a foggy memory. That I couldn't remember the details, the dates, the story. It was both my gift and my curse. And music was my navigation. I had followed the music my whole life. My guidance, my protection, my ammunition….music was loyal and stayed with me, my constant, my comfort and at times my enabler.'
Told in present and past POV, the reader is taken on the journey of a young girl trying to find her place in the world, someone with such optimism and heart, working hard to make her dreams come true. To write about music. While on her journey, she has two men in her life—both so different yet such big parts of her life. The angst gripped me by the throat as I turned page after page—the slow burn wringing my heart as I lived the life of one of the most relatable heroines I have ever encountered.

'Love doesn't die, even when you stop feeding it. There is no expiration date on the ache of missing someone you shared your heart, life and body with.'
I was Stella… I was in her shoes living her life. The heart-pulling emotions, the sadness, the tears and the soul-burning love emitted from the pages. The author poured her heart into this book and her words truly shined. Everything that happened—the character growth, the emotions, the realness, the music—this book is EPICALLY PERFECT in every single way. Closing this book at the end was the hardest thing I have ever had to do because I didn't want it to end… I wanted to live in this world longer because I was so invested… I was so IN LOVE… My heart didn't want to let go of these characters.
So yes, there is a love triangle and quite honestly, this is one of the first times I didn't feel one way or the other for who I wanted to "win the girl" because I fell in complete love with both men. Both for completely different reasons that I don't want to elaborate on because I want you to form your own opinions but for the first time, I was torn because I didn't want anyone to suffer any heartbreak.

'He was my song, my soul, my everything.'
Kate Stewart is a new author to me… one that has become an instant must read after devouring Drive. The writing is flawless, the story so unique and compelling. The angst, the slow burn was simply DELICIOUS beyond compare!!!! In a word—UNFORGETTABLE. I am lucky to say that I have read another Top Favorite of 2017. I am in complete and utter love—a total book high! Love, Love, LOVE!!! Days later I am still on this high and it is SO DAMN hard to pick up my next book because I am still living in this one… Do yourself a favor and pick this book up today—you will not regret one second! Then message me because I want to live it all again through you 😉

'Take any song from the Rolodex of your life and you can pin it to a memory. It translates, resonates, and there it will remain.'

Ding! Ding! Ding! Ding! Ding! The low fuel alarm sounded through the speakers, and I jumped in my seat, my eyes refocusing on the road in front of me. I glanced at the odometer and saw I was three hundred miles from the city and hadn't even noticed the sun had set. Anxious and clueless to where I was, I spotted a road sign that led me to a gas station a few miles later. Pumping gas in a daze, my heart pounded with the beat of distant memories while I stared at the digital tick of the gas prompt. I made quick work of relieving myself in the dingy bathroom and decided to entertain the ache in my stomach. Down the grocery aisle of the small convenience store, I picked up various crap off the shelves as the online radio filtered through the store.
"Of course," I scoffed before I hung my head, filtering the lyrics that rocked my chest. "And the hits just keep coming. What is it with you, life?" I mumbled as I pulled my phone out of my backpack and scrolled through the messages, looking for only one.
I'm so fucking proud of you. Hurry up. I can't believe you didn't tell me. See you in a few.
Despite my lack of equilibrium, I smiled. My chest ached as I started to text back. And then the guilt struck. The kind that lets you know you're acting insane. With an arm full of junk, I readjusted my backpack and chose my words carefully.
I'm driving home. I missed my plane and decided to take a victory lap. I'll be home tomorrow.
What the hell, babe? Couldn't catch another? That's a long drive.
I want to drive. I'll be home tomorrow.
What's going on?
Nothing.
Call me right fucking now.
Just let me have this time. Just let me drive.
The dots started working and then disappeared. He was pissed and I knew it, but I couldn't talk to him. I didn't want to feel the accusation in his voice. He knew me too well. More angry dots. Finally, he settled on simple, because that was his style unless we were face to face.
Careful. I love you.
He was hurt. I felt it across the miles. The whole thing was ridiculous. I could drop the car off at the nearest airport and be in his arms in a few hours. I still had time. I paced the gas station with Smart Pop, a sour pickle, beef jerky, and my essential bag of donuts. At times, I had no shame when it came to eating my feelings, and ignored the intrusive eyes of the clerk who made a production of bagging all my crap.
Back in the car, I shot off a quick text.
I love you too. Don't worry.
I plugged in my phone and resumed directions before I flipped through my playlist and hit play.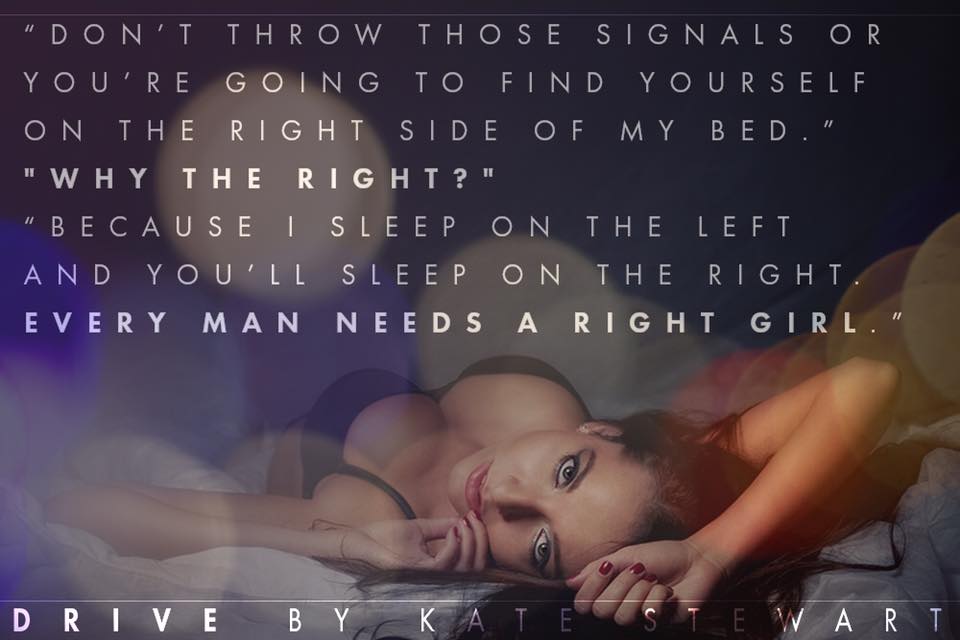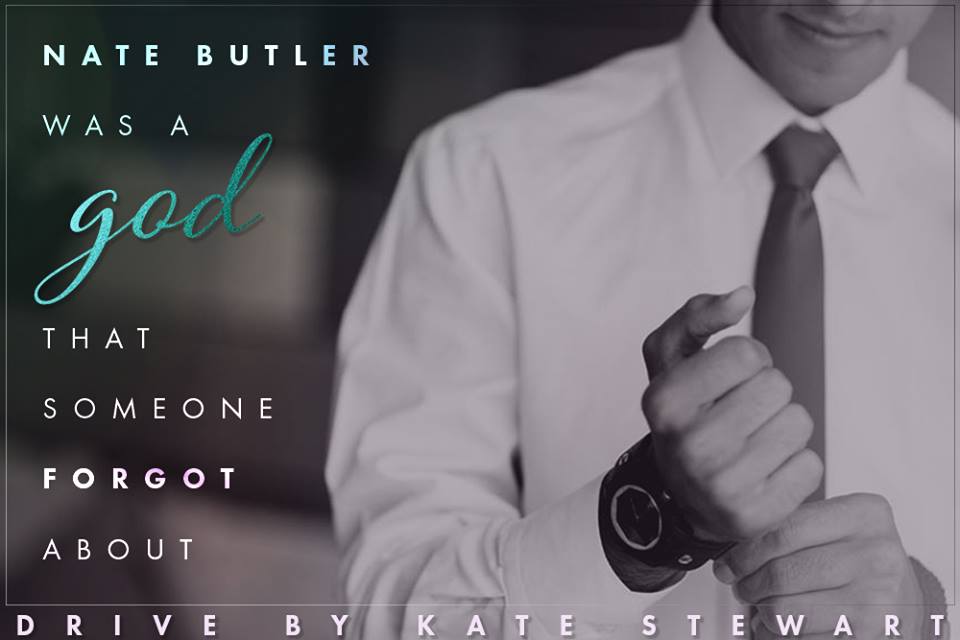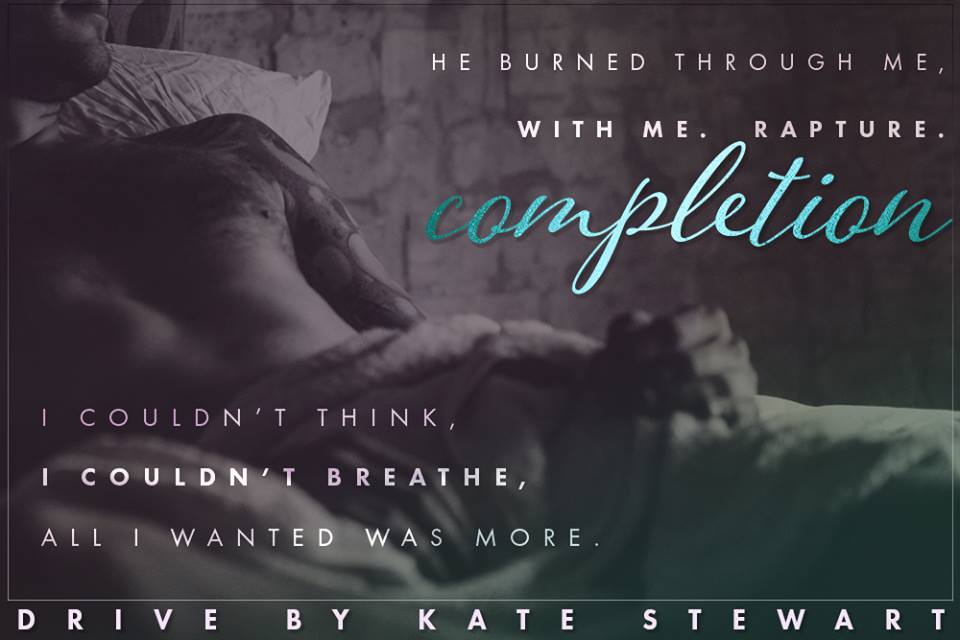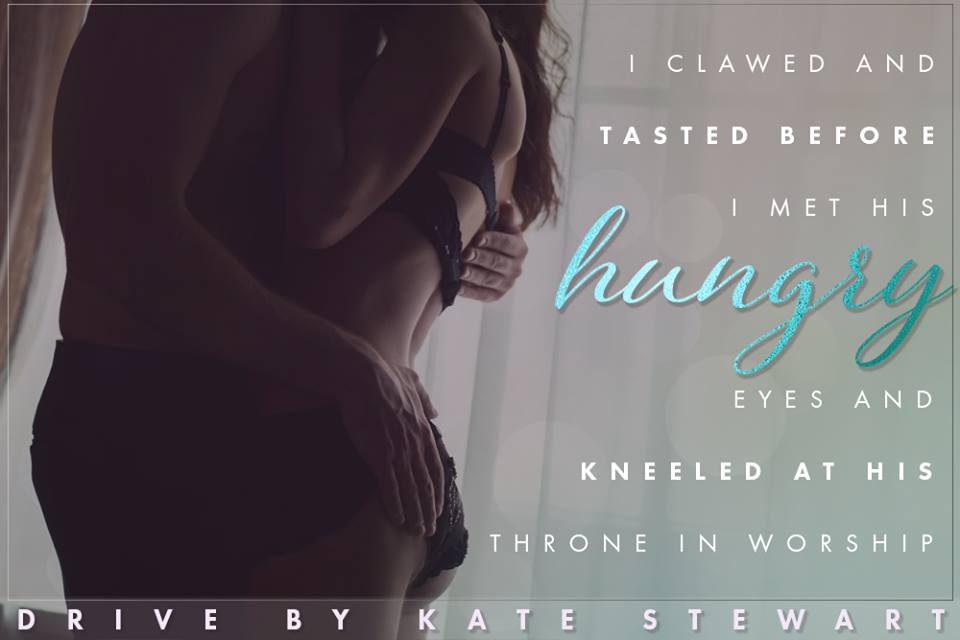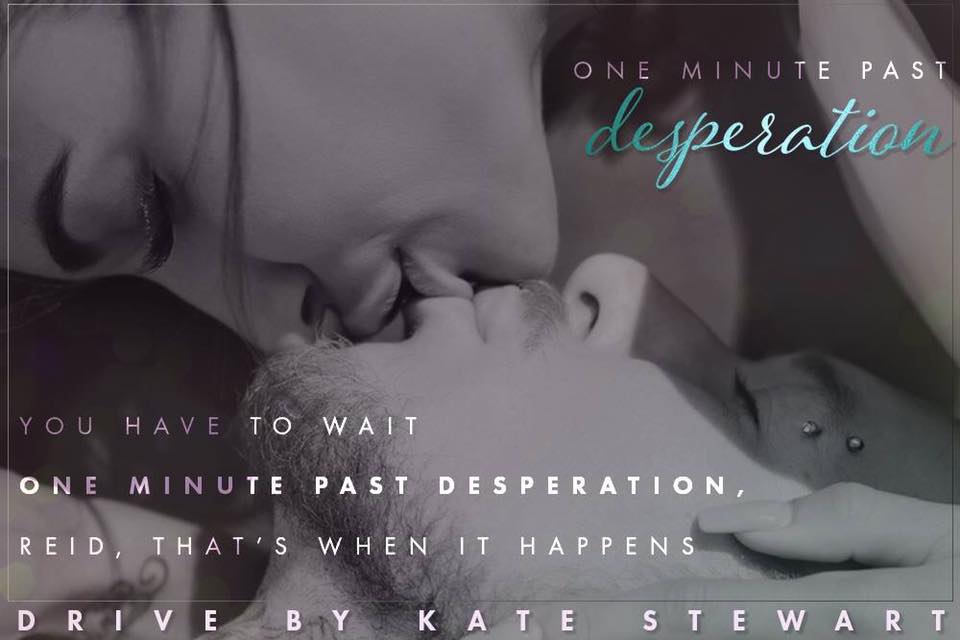 Press play and take a DRIVE
Amazon US | Amazon CA | Amazon UK | Amazon AU

*Giveaway now over – congrats to Jennifer O'Connell*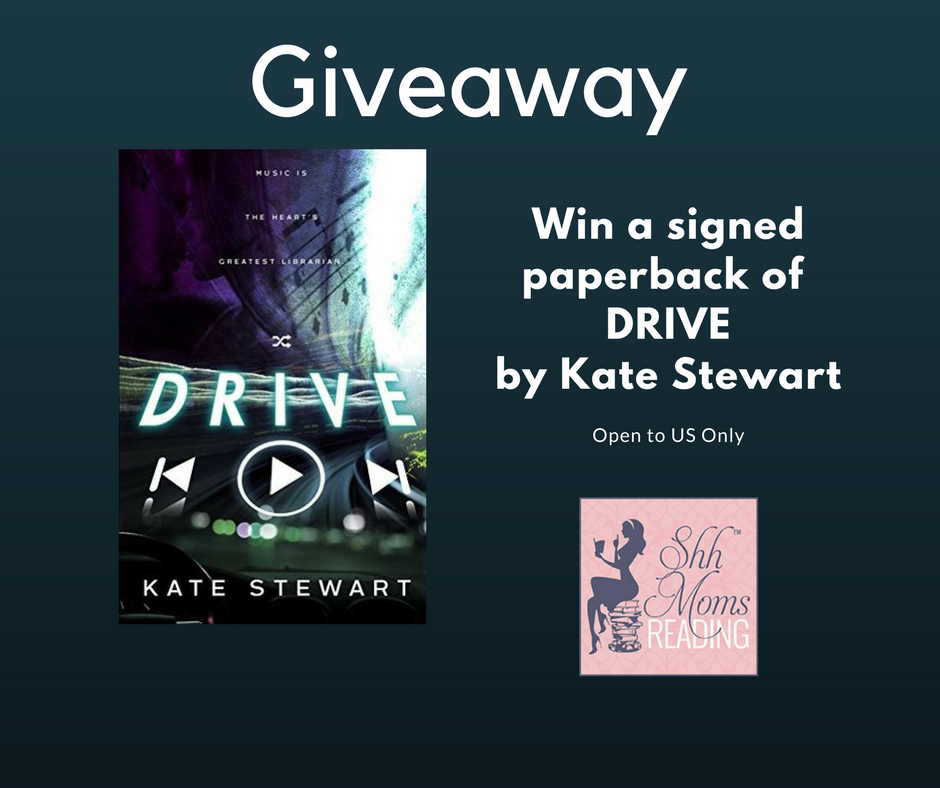 Enter to win a signed paperback of DRIVE (US only)!
All you have to do is share the giveaway of Drive on your social media (Facebook, Twitter, Instagram). Sample message below:
Drive by @authorklstewart is LIVE! I entered the #Giveaway @shhmomsreading #EpicRead #5 STARS #TopFave2017 http://amzn.to/2gYJPSN
Please make sure to post a link to your shares below (the more you do the more chances to win!). One winner will be chosen Sunday October 29th. Thank you for sharing!