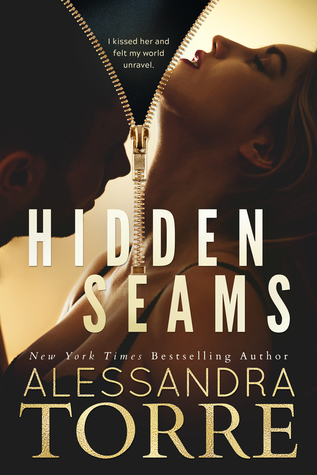 Hidden Seams

by Alessandra Torre
on January 18, 2018
Pages: 300
Goodreads


A billion-dollar fashion empire, and it's about to be mine…

I've worked a decade for this. I've sold my soul and my reputation. I've lived a lie, smiled for the cameras, and hated myself, all for this inheritance.

And then … she pops up. A mysterious heir with a rap sheet, combat boots, and a mouth that I want to pin shut with my—

It doesn't matter. I've played this game for a decade. I can continue the charade a little longer, keep my hands to myself and her body out of my mind. I can keep my secret until the ink dries and everything is mine.

Or not.
Hidden Seams was SO much fun to read… and completely unexpected in such a good way. I have read a couple of Alessandra Torre books and she really excels at writing different types of stories, really showcasing her ability to write just about anything and everything.
Hidden Seams is a story of love, family, some lies and a whole lot of intrigue.
Marco Lent and Avery McKenna are brought into each others lives because of the death of eccentric, charismatic fashion designer Vince Horace—a man loved by all.
And what you think you know about Marco, you don't as you realize the lies he told, the life he lived for a man he loved completely.
Marco and Avery's chemistry is off the charts from the get go and I couldn't help but fall in love with them completely. Maybe it's because of Avery's heart—understanding why she works the job she does. Maybe it's because of Marco's unapologetic snobbiness that I just loved lol. Or maybe it's because of their banter, the temptation they inspired within each other… I just couldn't get enough—I couldn't stop turning the pages fast enough to get their story.
Book lovers and fans of Alessandra's work should pick this one up upon release… it's sexy and sweet and filled with all the good things that romance lovers look for in a good book. I loved the ending and the look into the future… it left a huge smile on my face and satisfied my book loving heart <3

The atmosphere in the car is changing. Maybe it's the alcohol, maybe it's the fact that I'm exhausted and lonely and delusional, but whatever it is, she's now resting her weight on the armrest between us. Her legs are crossed, and when she occasionally bounces her foot, it brushes against my leg. We're three shots down, and I can feel the edges of my control diluting.
Is it a mistake to bring her to Spring Lake? Absolutely. Probably. I don't even know. I don't like how convenient it was, literally running into her as we left. A younger, more optimistic man, might have thought it was fate. But I don't need fate. And I don't need a soulmate. I'm looking for a woman to bang the fuck out of. And right now, with her next to me in the car, I'm finding it hard to figure out why she's not the perfect candidate.
She doesn't know who I am. She doesn't seem the type to gossip, to jump on social media and brag on, or research, me. She hasn't pulled out a phone once since we met. There will be no Instagramming photos of the Rolls Royce, no tweets about the Vince Horace party.
She's perfect. So, why am I hesitating?
I look in Edward's direction, the partition between us still closed. He won't be able to stay at Spring Lake, I'll have to send him home, and he'll wonder why. Maybe he'll even suspect the truth. He's not stupid. But he's also spent a decade in Vince and my life. If he didn't figure out the truth between us, in that time, then I could lay this woman across the hood of the car, fuck her senseless, and he wouldn't figure out why.
Still, Regardless of what he might suspect or know., I'll have to send him home. I won't be able to think straight with him there, I won't be able to enjoy myself, knowing he is somewhere in the house to hear us. To hear the absolutely filthy behavior I plan on participating in. I need this. I need this so bad that my fingers itch, my blood pumping, heart pounding. I can't stop looking at her, at the way her shirt clings to her curves, and the peek of bare skin I can see through the rip in her jeans. I can't stop thinking about how soft her skin felt when I touched her face, the warm hitch of her breath when I leaned in close, the faint smell of fruit and honey that drifts off of her.
I need it.
She shifts in the seat and I allow the tips of my fingers to graze her knee. Her eyes drop to the contact, then snap to mine. I can see something heavy on her lips, the start of a sentence welling in her throat, but she swallows it down and says nothing.
The car turns, climbing the hill to Spring Lake, and I should either make my move now, or back away.
She moves her leg slightly toward me, a signal for more, and I want to slide my hand upward, along her inner thigh, until I get to the cheap button that undoes her jeans. I clamp my mind down on the next fantasies, on that involve her on her knees, my cock in her mouth. Then on my lap, naked. Bouncing. My hands on her bare breasts, my mouth on her flushed skin.
I let go of her knee and run my hand over my mouth, forcing my eyes to the window. I point to the dim lights of the town. "That's Spring Lake. We're almost there."
I need to get ahold of myself.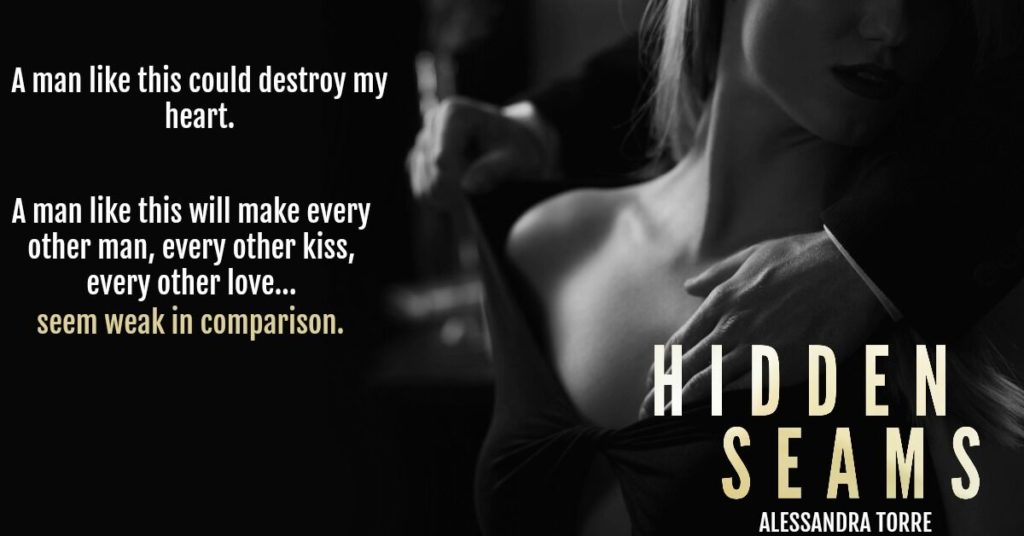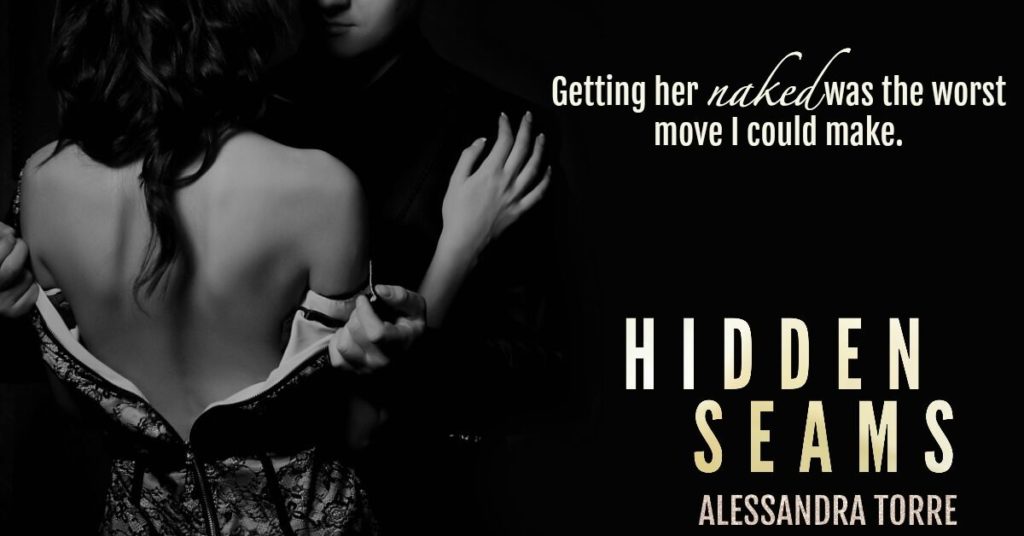 Buy your copy of Hidden Seams TODAY!
Amazon US | Amazon CA | Amazon UK

**Giveaway now over – congrats to Anna Bergman**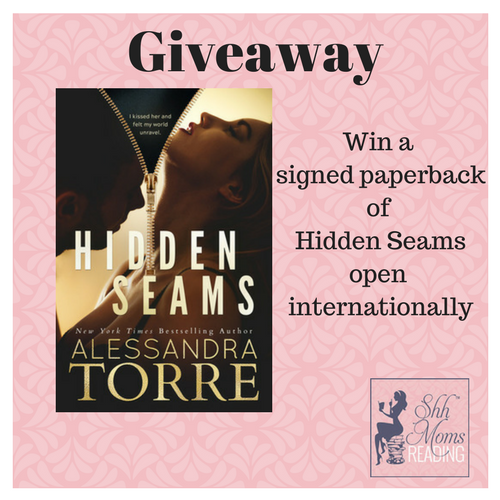 Enter to win a signed paperback of Hidden Seams (open international)!
All you have to do is share the excerpt and giveaway of Hidden Seams on your social media (Facebook, Twitter, Instagram). Sample message below:
I entered the Hidden Seams #Giveaway @shhmomsreading @ReadAlessandra #love #romance
Please make sure to post a link to your shares below (the more you do the more chances to win!). One winner will be chosen Sunday, January 21st. Thank you for sharing!