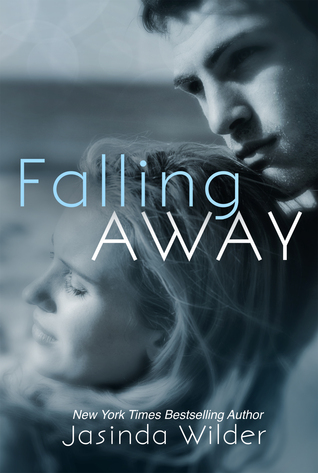 Falling Away

by Jasinda Wilder
on January 6, 2015
Buy on Amazon
Goodreads


My name is Benjamin Dorsey. You know my mom and dad's story. You know Kylie's parents' story. You even know Kylie's story.

You don't know mine, yet.

You don't know what a broken heart is until you've loved someone your whole life, only to have her slip through your fingers because you waited too long. That's heartbreak. That's regret. And how do you live with that? How do you go through the motions when she's there as a reminder of what you lost, of what you could have had but were too damn chicken to go after? I couldn't. So I left.

That's right, I ran away. I found myself across the continent, playing minor league football. I mean, at least I still had football, right?

Nope. That got taken away from me too. A career-ending injury left me down-and-out, scraping the bottom of the barrel, hating myself and hating life. And then I met Cheyenne Leveaux, my physical therapist, who became my one and only friend, the one bright light in the darkness of my messed up life.

But of course nothing is ever simple, or easy.

Tragedy struck, and the rug was swept out from under me yet again, and this time the guilt, the doubt, the secrets, and the old heartbreak may threaten my one chance at true happiness, my one shot at my own happily ever after.
Before you read this story, I highly recommend reading the prior three books in the series; I know I know it sounds like a lot but it is wonderful series where the happy for each couple so fits them!
So if you have not read them, go 1 click and read Falling Into You, Falling Into Us and  Falling Under. Then jump right into Falling Away!
Falling Away is Benjamin Dorsey's story! Ben is the son of Becca and Jason from book 2 in the series, Falling Into Us.
I so loved Ben's story, Ben's heartache from love lost was tangible; this is not a spoiler as it is part of the plot of book 3, Falling Under.
As the blurb reveals, Ben ends up with a football career ending in injury, this injury introduces him to Cheyenne Leveaux, his physical therapist.  Here is where in order to keep the plot something for the reader to experience, I am going to keep this short.
Ms. Wilder gutted me….. Ben's path to happy is not an easy one, it is one with heartbreak, loss and a number of situations where he must truly fight for his happy.
Its not what life gives you but what you do with it and I loved that Echo and Ben both live this in the end! (yes, I said Echo, read the book you will understand what I mean).
I loved the instant attraction, I loved how even once they found each other again Ms. Wilder did not rush the happy; they both have to find their own way first  and then once they are couple, Ben taking his time working to find the right time to make their happy forever!
This book had a truly masterful story development and in the end, the heartache, the pain and the struggle were so worth it.
I am so excited for Echo the Stars: Brayden coming later this year!!!
♥SERIES READING ORDER♥
Book 1 – Falling Into You
Book 2 – Falling Into Us
Book 3 – Falling Under
Book 4 – Falling Away