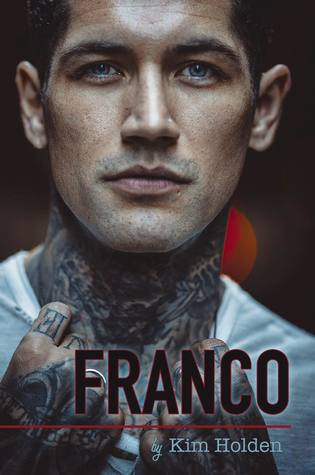 Franco

by Kim Holden
on December 29, 2016
Buy on Amazon
Goodreads


Franco Genovese is the drummer for world renowned American rock band, Rook. He's got it all. A killer smile. Tattoos. Talent. Razor sharp wit and humor. And a heart as big, and generous, as they come.
Life is good. Steady. Uncomplicated. Just the way he likes things.
Until one night at an unassuming L.A. bar changes everything.
Enter Gemma Hendricks.
She's a successful young architect from Northern England with an adorable smile, sarcasm for days, and an unparalleled trusting heart.
The attraction is instant.
So is their friendship.
It's also temporary because they'll both be heading home, thousands of miles apart from each other, in a few days.
Or is it?
There's something Gemma wants more than anything else.
And when Franco propositions her to provide what she's looking for, everything changes.
Will it transform friendship into love, or will it be their ruin?
4 God Bless the wankers stars!!!
Kim Holden gives readers another emotional masterpiece that will touch your heart. Franco is the best kind of guy and seeing the members of Rook again is like seeing family. <3
Franco is particular when it comes to dating and sparks fly when he meets Gemma, the girl from London in America for work. Knowing that their time is limited, they waste no time spending time together as friends though the reader knows that there is definitely something brewing between them. Their connection so magnetic that you could literally feel it coming from the pages of the book.
When Gemma is back in London and they keep in touch via texting, they both realize that there is the potential for something more…something that could bond them together forever. And no, I won't say more about what this is because you have to read it on your own for the emotions that it will evoke in you while you read.
Franco will definitely make you smile and you will shed a few tears because of hardships that are faced. But Kim has given us more of Kate's boys and its an experience that you won't soon forget. A look into their lives and their happiness was for me simply EPIC.
Amazon US | Amazon CA | Amazon UK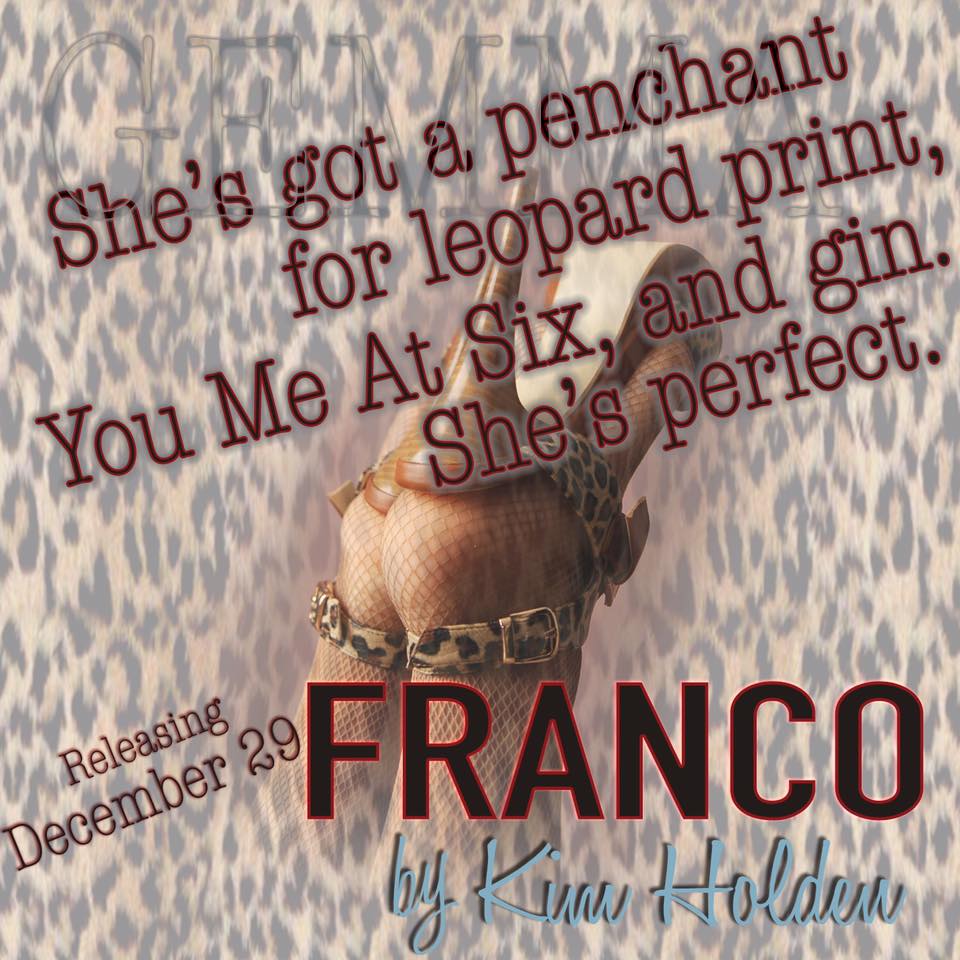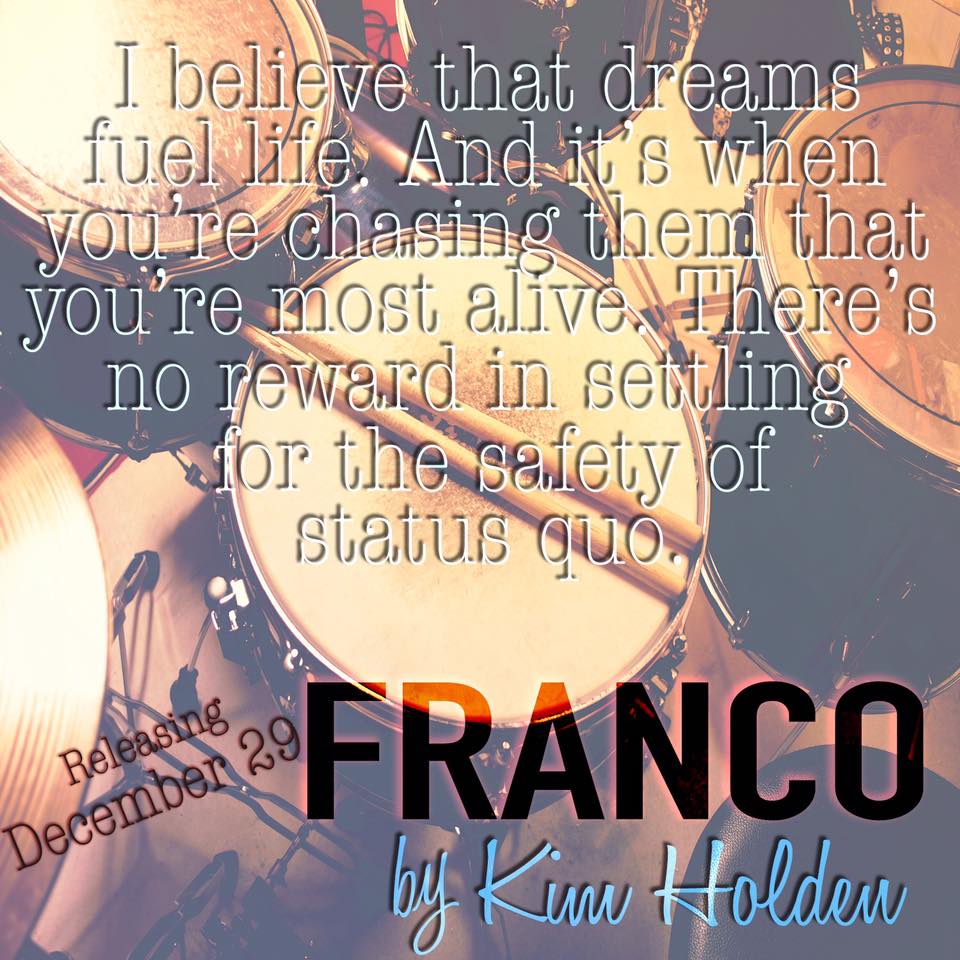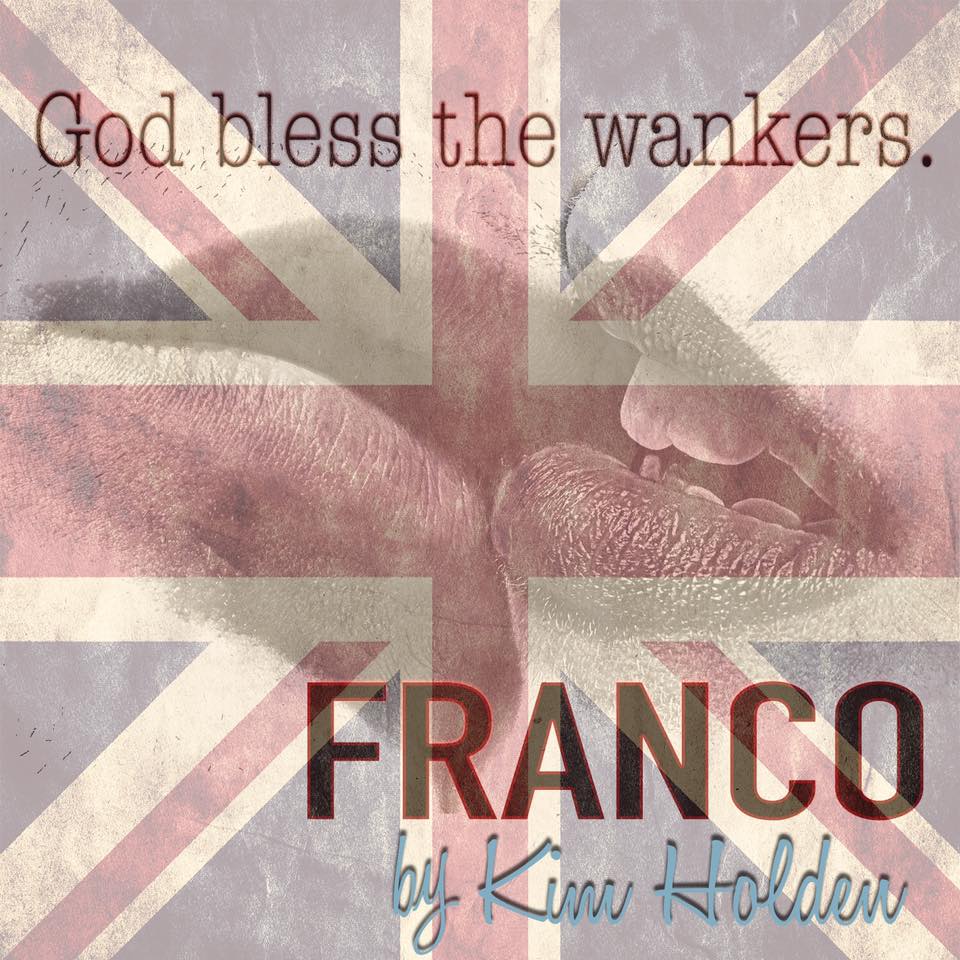 ♥ Read the Series ♥
Book 1 – Bright Side
Book 2 – Gus