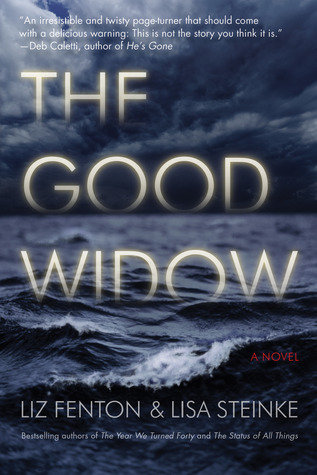 The Good Widow

by Liz Fenton, Lisa Steinke
on June 1, 2017
Buy on Amazon
Goodreads


Elementary school teacher Jacqueline "Jacks" Morales's marriage was far from perfect, but even in its ups and downs it was predictable, familiar. Or at least she thought it was…until two police officers showed up at her door with devastating news. Her husband of eight years, the one who should have been on a business trip to Kansas, had suffered a fatal car accident in Hawaii. And he wasn't alone.

For Jacks, laying her husband to rest was hard. But it was even harder to think that his final moments belonged to another woman—one who had left behind her own grieving and bewildered fiancé. Nick, just as blindsided by the affair, wants answers. So he suggests that he and Jacks search for the truth together, retracing the doomed lovers' last days in paradise.

Now, following the twisting path of that fateful road, Jacks is learning that nothing is ever as it seems. Not her marriage. Not her husband. And most certainly not his death…
I was really sucked into The Good Widow and I could not put it down. Poor Jacks has just found out that her husband has died in a car accident and not only that but there is mystery that surrounds his death as he was supposed to be on a business trip yet died while in Maui. (dun dun duuuun)
I have to say that the unraveling of the secrets for Jacks really hurt my heart. I would be EXACTLY like her and go all CSI/Private I trying to find out all of the answers because how could you not want to know what happened, what went wrong, how did she miss everything that was happening around her? Were there any clues?
I enjoyed the dual POV's so that the reader could be inside the minds of both leading ladies in this story.
But through it all, I found everything questionable. I wanted the answers but everything that Jacks found out while returning to the scene of the crime only hurt her heart more. I didn't trust some of the people she surrounded herself with though in the end when answers were finally found, I was somehow still surprised.
The ending is as it should be but I couldn't help but wish there were more concrete answers rather than leaving it up to what could have been. I felt bad for Jacks because she didn't really do anything wrong. Marriage is hard work… nothing is ever perfect… I wish her husband had remembered how the good outweighed the bad before he made his bad decisions… I am a romantic at heart so of course I can't help but wish it ended differently for her.
This book was good… the authors first thriller that left me on the edge of my seat wanting to uncover the clues and get the answers. Was it the best I have read—no, but would I read these authors again—most definitely.