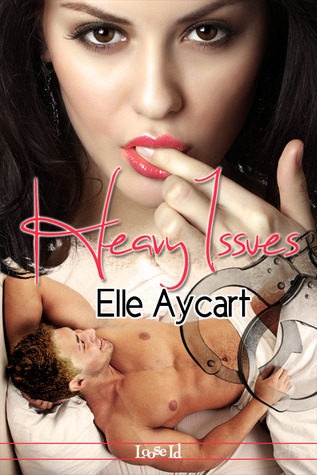 Steering clear of relationships has never been difficult for demolitions expert Cole Bowen, but now, with his brother's engagement sending the female population into full-blown hysterics and the town of Alden's month-long festivities helping along, he finds himself in hell. When he discovers Alden's new resident and the object of all his wet dreams, Christine Sheridan, has sworn off relationships and is going to hire a gigolo to get professionally laid, he decides to kill two birds with one stone.
Christy is so not drinking again. Thanks to José Cuervo she has her friends signing her up for stud conventions and Cole frigging Bowen offering sex in exchange of fake dates, which is so out of the question it isn't even funny. She knows the domineering man will push her boundaries, and after battling all her life with self-esteem issues, she isn't ready for that. Too bad he won't take no for an answer.
Cole is determined to strip away all of her defenses but refuses to lower his ever-present walls, so when Christy realizes she wants more, she's left with only two options; walk away or crack his shield and risk her heart in the process.
This is the second book in Ms. Aycart's Bowen brothers series, the 1st More Than Meets the Ink is about the middle brother James and this book is about the oldest brother, Cole.
Warning this is tough to write without spoilers so there may be some….
Heavy Issues was hot, with character development and layered backstories that truly provided insight into the characters actions and emotions.
In Heavy Issues we meet Christy Sheridan who has past weight issues and has grown to understand her emotional relationship with food…though we soon learn she has yet to accept her own body.
Cole Bowen, oldest Bowen brother is a confirmed bachelor. When he finally gets the courage to approach Christy who is new to their small town, the sparks fly.
As the story unfolds, we learn this confirmed bachelor has reasons for keeping emotional distance from women, that dates back to his mom walking out when he was a young boy.
The chemistry between these two is something neither one has experienced before; they open up to each other in ways neither has experienced before. Christy talks openly about her food issues and learns how powerful and amazing sex can be, while Cole opens up about his Mom and is taken aback by how emotional sex can be.
The angst in this story makes sense given each characters story and the developing relationship between these two is just wonderful, and the sex is very hot!
Cole is very take charge especially in the bedroom and he works to show Christy how beautiful she is.
I love how Cole slowly accepts his feelings on his own, Christy does not push, she pushes with space and Cole is forced to admit his feelings on his own.
The ending was heartfelt and believable…( I don't want to give too much away)
The interaction between Cole and his brother James is fun and believable, just as in the first book Elle weaves their father in, in all the right places.
I do have to say it left me wanting more….so much so that it is the reason for 4 stars. The books builds to James and Tate's wedding, the characters from book one but ends 1 week before, for me that was just too much to leave out.
I am looking forward to book 3 and I hope it picks up where this one left off. I really do not care with which character as long as we get to see the relationship between James and Tate and Cole and Christy continue to develop and grow.
For me the best stories don't end with a ring, they continue to show you happy as life moves forward.

After a colorful array of jobs all over Europe ranging from translator to chocolatier
to travel agent to sushi chef to flight dispatcher, Elle Aycart is certain of
one thing and one thing only: aside from writing romances, she has
abso-frigging-lutely no clue what she wants to do when she grows up. Not that
it stops her from trying all sorts of crazy stuff. While she is probably now
thinking of a new profession, her head never stops churning new plots for her
romances. She lives currently in Barcelona, Spain, with her husband and two
daughters, although who knows, in no time she could be living at the Arctic
Circle in Finland, breeding reindeer.
Elle loves to hear from readers!