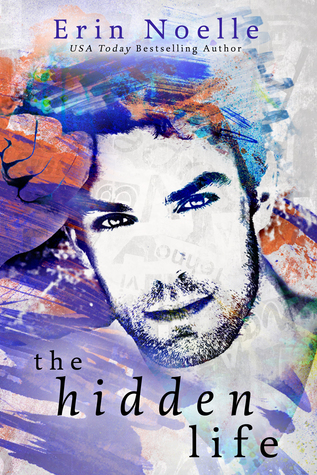 The Hidden Life

by Erin Noelle
on May 1, 2016
Buy on Amazon
Goodreads


I had a hidden life.

To everyone on the outside, I was Seth Andrews, an easy-going, fun-loving rowing coach, best friend to Colin Cassidy - the superstar quarterback of the New England Patriots, and infamous playboy.

To anyone looking in, my life was what others only dreamed of. I had the posh apartment, luxury car, and designer threads to prove it.

But what happens when the life you lead isn't the life your heart wants? What it needs?

How long can you live your public life when the one that really makes you happy is the hidden one?

***The Hidden Life is a spin-off novella following The Perfect Life and should only be read after the first book.***
I was so excited when I found out Seth was getting his story told. You see The Hidden Life is a spin-off novella following The Perfect Life.
I loved
The Perfect Life
http://amzn.to/1UKXL1T
) and it should be read before you dive into this one.
Once you read The Perfect Life, even if you are NOT a reader who loves or has ever read a gay romance story, I truly think you will love The Hidden Life.  I don't really want to spoil book 1…. but I think I have to say that it is not what it appears as Colin is in love with his best friend Seth but decides living his life as a lie is the only way to obtain his dream.
Colin and Seth have part of their story told in book 1 but this one puts Seth front and center. The lie Colin has chosen to live and its impact on Seth and his heart. I was so drawn to this story…. I adored Seth and even as the lie unraveled my heart continued to break.
Poor Colin, though his words touch your heart, his lies affect Seth to the core:
"Because you're the only one. You'll always be my only one."
And a bit of humor woven in just at the right time:
"Deal… but tonight, you're playing receiver."
In the end, I loved the happy that is created and I closed my kindle now feeling complete for all the characters from The Perfect Life.
I have to add, I think if a new reader to this series reads The Perfect Life and then jumps right into The Hidden Life, the rating would be even higher.
♥ The Hidden Life is a Spin Off from The Perfect Life ♥
BUY THE PERFECT LIFE
Amazon US | Amazon UK | Amazon CA | Amazon France | Amazon Germany