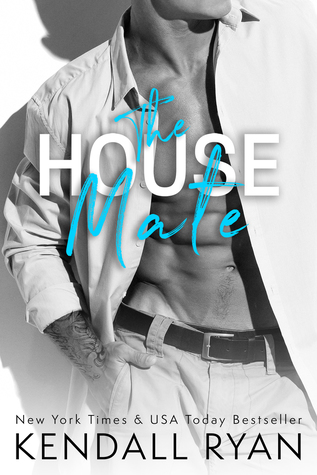 The House Mate

by Kendall Ryan
on April 18, 2017
Buy on Amazon, Buy on B&N, Buy on iTunes, Buy on Kobo
Goodreads


What's sexier than a bad boy? A bad ass man who's got his shit together.

Max Alexander is nearing thirty-five. He's built a successful company, and he's conquered the professional world, but he's never been lucky in love. Focusing so much time on his business and raising his daughter, adulting has come at the expense of his personal life.

His social skills are shit, his patience is shot, and at times, his temper runs hot.

The last thing he has time for is the recently single, too gorgeous for her own good young woman he hires to take care of his little girl. She's a distraction he doesn't need, and besides, there's no way she'd be interested. But you know what they say about assumptions?

This is book 3 in the Roommates series, but each can be read as a complete standalone, as they feature new couples.
The blurb for The House Mate grabbed me from the moment the book was announced as I love single Dad books.
In The House Mate, Max Alexander is single dad to an adorable toddler named Dylan. I loved the story, the premise and backstory for this single dad. It was fun to witness that play out.
Due to circumstances that I will let the reader uncover, Max needs to find a nanny, so he hires Addison.
I adored how the bond between Dylan and Addison was highlighted and I so loved it in contrast to Dylan's reaction to Tiffany (not telling read the book).
Max's attraction to Addison was apparent—the dilemma for them both was real. This relationship was beyond that of employer and employee as both are vested in Dylan's happy.
I did love that when drama or rather conflict came to find Max and yes it actually came looking for him; he was levelheaded and didn't let it get into his head.
In the end, the happy found brought a smile to my face.
This book is easily read as a standalone.