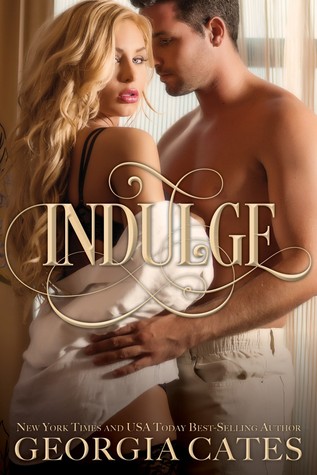 Indulge

by Georgia Cates
on August 3, 2015
Buy on Amazon
Goodreads


From New York Times, USA Today, and Wall Street Journal Best-selling author, Georgia Cates, comes a steamy new standalone novel.

Beau Emerson is no gentleman.

Those hazel eyes.
That filthy mouth.
That greedy, hard body.

It all equates to one thing. Irresistible.

One look and I know he'll bruise my lips and scar my knees. He'll give me the best nine days of my life while ruining me in the most beautiful way imaginable. And I'll let him because he has the power to talk me into anything.
Except one thing.
Staying.

I have no choice. The things I desire from him will destroy me in the end. I want more than he's capable of giving––something true and beautiful.
He can never know how much of me belongs to him. Too much is at stake.
Shh … don't tell him he's my everything.

My name is Anna James Bennett. And this is our story.
I enjoyed my first Georgia Cates book. Fun, sexy, well written and relatable – I look forward to reading more from this author!
Anna James is at a resort for hedonists as her husband of one year has left her for a 19 year old and her good friends take her away for some fun in the sun.
Enter Beau Emerson – her complete opposite but I was so excited about the no strings attached fun that could be had between them but also the potential of what could come as their interactions were exciting and powerful.
So this couple will have their work cut out for them as the trust they built in such a short period of time ends in miscommunication but the way that their paths cross in the not so distant future put a smile on my face and the passion that was still so present had me rooting for a happy ending for all….
You will have to read this book to find out what happens 🙂
I love when I can read a book and laugh out loud at bantering or when characters demonstrate such chemistry that you know that they are just meant to be. Indulge was a fun, sweet and quick read with no cliffhanger that left me with a satisfied smile on my face – I can't wait to read more from Ms. Cates!